A guide to the South Pacific Islands
Known the world over for sapphire lagoons, white sandy beaches, lush forests and exotic wildlife, the South Pacific draws visitors of all kinds. From honeymooners seeking solitude to adventurers looking for action, these islands have something to offer almost everyone.
With so many islands to choose from (Micronesia alone has over 600 islands!), it can be difficult to make a decision about which destination to visit first. These eight have captivated travellers with their stunning scenery and endless activities. Perhaps your first South Pacific island is among them.
1. Rarotonga, Cook Islands
Best for: An active holiday full of beach fun, hiking and water sports.
With its mountainous terrain surrounded by sparkling white beaches, Rarotonga is a feast for the senses. Affectionately known as "Raro," this island offers both adventure and relaxation.
Try paddleboarding in the crystal blue waters of the lagoon, and make sure to hike the Cross Island Track, which takes you over the forested mountain to the other side of the island. After your hike, relax and drink in the sun at famous Muri Beach, and don't miss Raro's legendary snorkelling; you can see hundreds of species of tropical fish!
Insider tip: Prepare for the Cross Island Track by bringing mosquito repellent, a refillable water bottle and snacks, as you'll be on the trail for three to four hours, depending on your walking speed. Some areas are quite slippery, so wear grippy footwear and bring extra socks.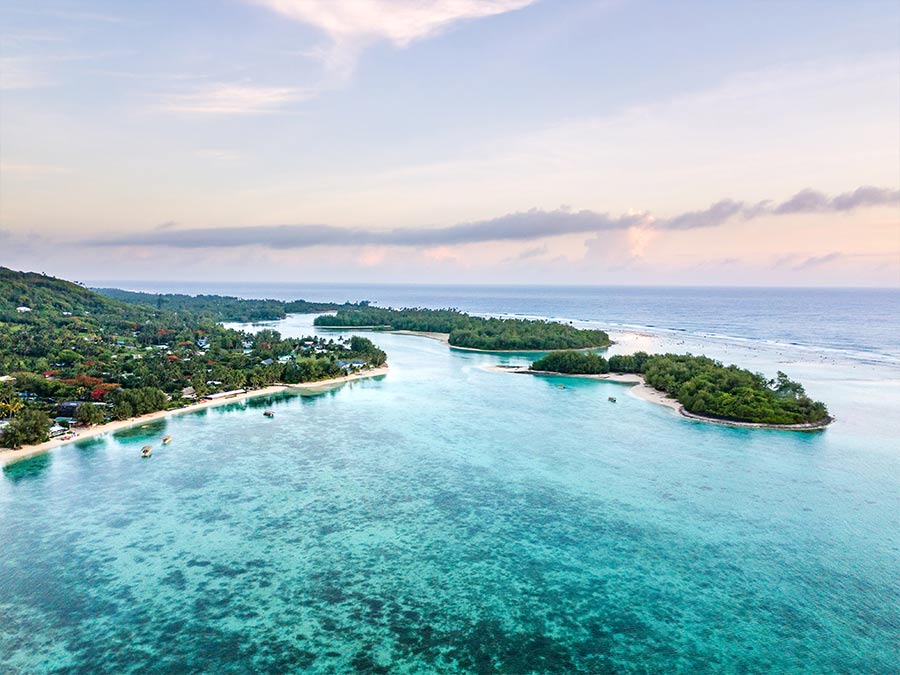 2. Lord Howe Island, Tasman Sea
Best for: Eco-tourists wanting to catch a glimpse of rare species and primeval forests.
Covered with virtually untouched forests, Lord Howe Island is home to rare and unusual plants and animals. UNESCO has named the island a UNESCO World Heritage Site because many of its species are found nowhere else in the world.
The island has some of the best birdwatching in the world, and hiking and boating are also popular activities for visitors. Don't miss your chance to explore the sheltered lagoon, whether you prefer the view from a glass-bottom boat or from down in the water with the fish. While you'll probably spend most of the time in flip flops, pack a pair of sturdier shoes so you can freely explore the reef and bush.
Insider tip: Plan on not having any mobile reception while you're on the island. However, public phones are available if you need them, and the internet cafe at the Museum is available for visitors and locals.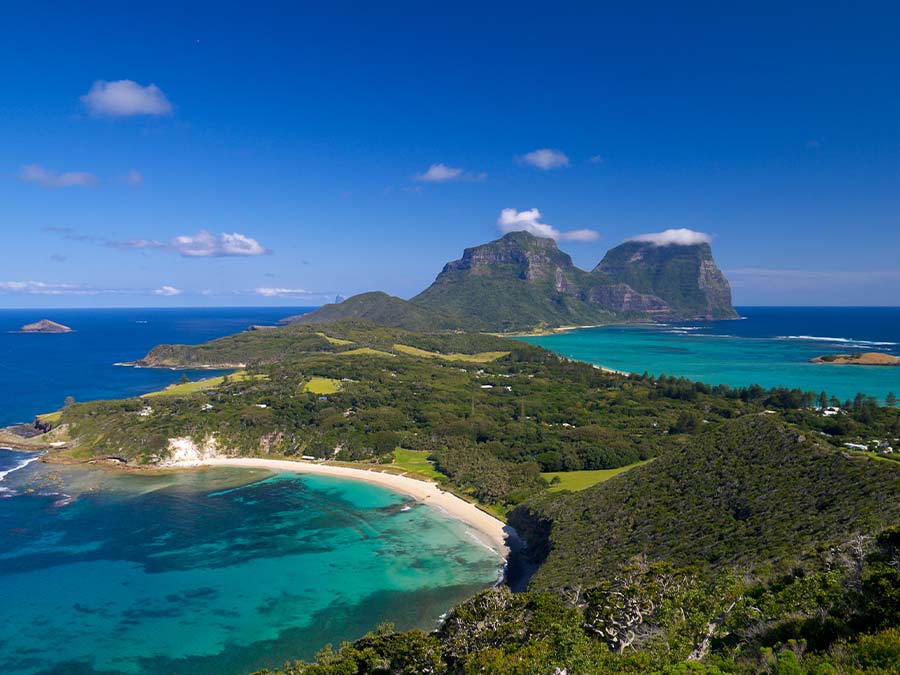 3. Ouvea, New Caledonia
Best for: Couples seeking solitude and beachside relaxation.
Famous for its pristine beaches, Ouvea also has mountains, waterfalls and rainforests, which house parrots, large blue crabs and the Uvea parakeet. If you spot a Uvea, count yourself lucky - it can't be found anywhere else.
As a visitor, you may want to stay in a thatched hut on the beach so you can have round-the-clock views of nature at its best. Rent bicycles (available at some hotels) to ride along the bays, and explore the world's second largest coral reef. Just remember to wear a helmet!
Insider tip: Most attractions and shops are closed on Sunday and Monday, so plan your itinerary accordingly.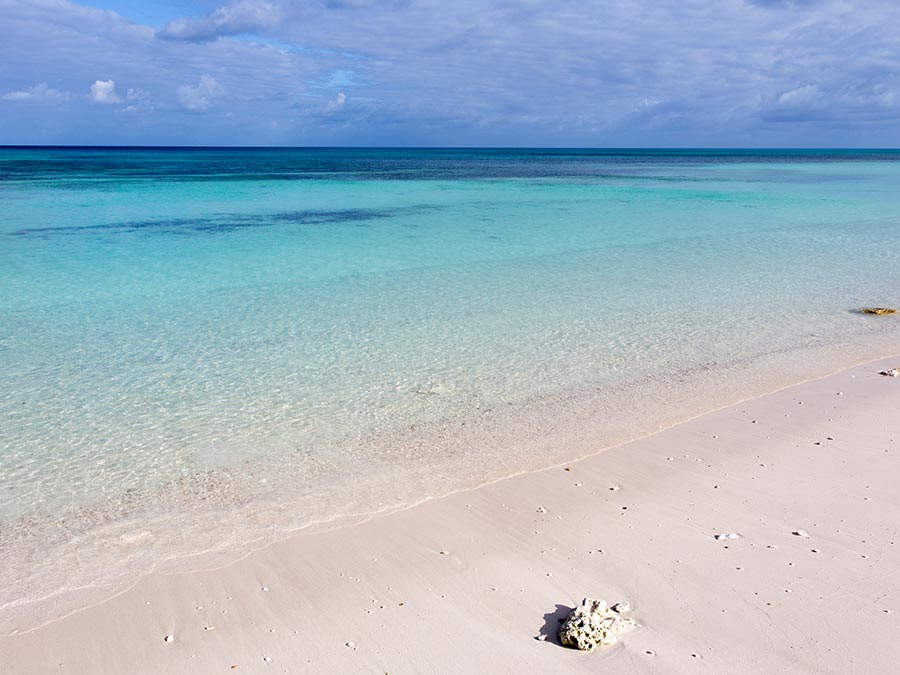 4. Tanna, Vanuatu
Best for: Adventurers and families with teenagers who love to explore.
When you visit Tanna you have a chance to see Mount Yasur, the world's most accessible active volcano. Your visit to Tanna will give you an up-close look at how dramatically the earth can change. Just make sure you book any tours through a licensed operator and go with a guide to ensure your safety, as there are no safety rails or barriers.
Don't miss a visit to one of the island's coffee plantations, where you can learn about the interesting journey from tree to cup. Or explore Tanna's many hot springs on a guided tour. You just might see someone dropping eggs into small hot spring pools, using the island's volcanic heat to cook up a mid-afternoon snack.
Insider tip: The locals speak Bislama, an English pidgin language. Pick up a Bislama dictionary, which can be found in many gift shops and bookstores on the island.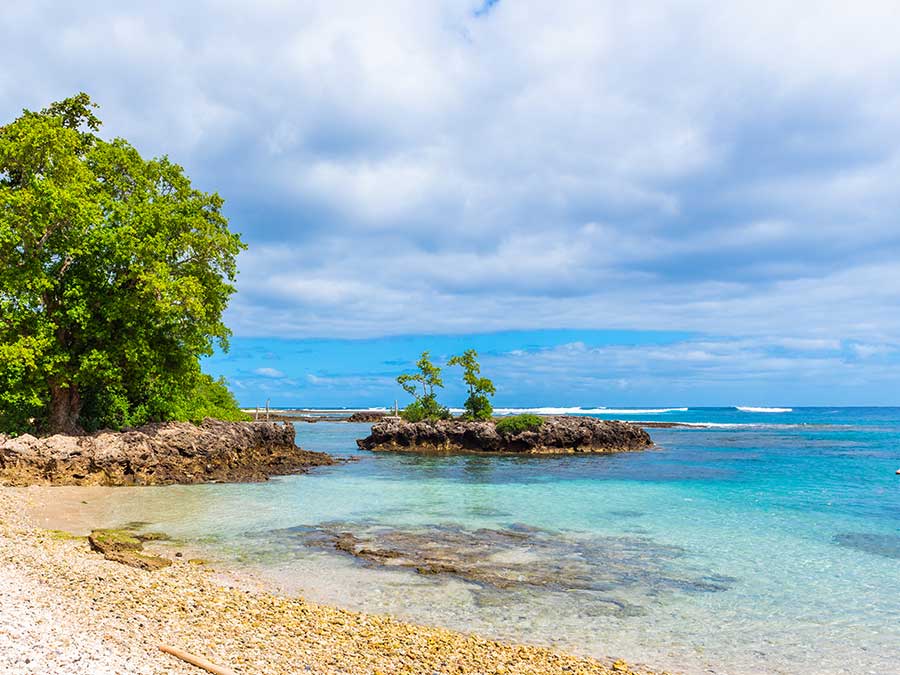 5. Bora Bora, French Polynesia
Best for: Honeymooners seeking white sandy beaches and picture-perfect island hopping.
Bora Bora is known as a honeymooners' paradise for good reason. With its overwater bungalows and luxurious beaches, couples can enjoy sunset strolls to their hearts' content.
The snorkelling in Bora Bora is world-famous, and it's not unusual to see majestic manta rays gliding through the azure water, especially early in the morning at Anau, which is inside the lagoon.
The coral gardens near the barrier reef on the south and west sides of the island attract snorkellers seeking glimpses of Picasso triggerfish, butterfly fish or Japanese moray eels. You'll find plenty of licensed diving instructors if you want to see exotic fish up close. Just remember, your travel insurance can only cover you for diving if you hold an open water diving certificate or are diving with a qualified instructor.
Insider tip: Sit on the left side of the plane for the flight going into Bora Bora. You'll get the best views.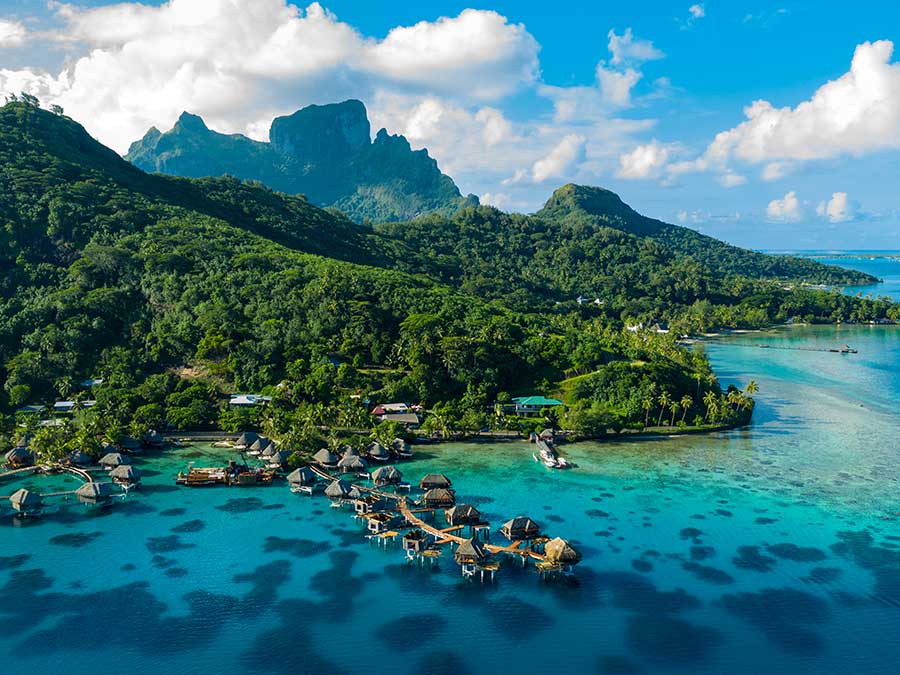 6. Tahiti, French Polynesia
Best for: A surfer's dream with powerful waves, idyllic weather and dreamy resorts.
Surfers love Tahiti's reliable waves and perfect weather. Rumours abound that people were surfing in this tropical paradise centuries ago.
When you're not riding the waves, pay a visit to Papeete Market to pick up fresh local produce, souvenirs, oils and handicrafts. Just remember that you can't bring fresh fruit or homemade food back through customs on your return home, and you'll need to declare natural medicines, wood products, plants and duty-free items.
If you're feeling adventurous, join a mountain climbing excursion, or hike to the petroglyphs of Te Pari. Remember that mountaineering is not covered in your travel insurance when you ascend more than 500m per day or when you're above 3,000m in elevation.
Insider tip: For the best whale watching, book your trip to Tahiti between July and October, and spend some time in the sheltered waters surrounding Moorea. This is where mother humpback whales care for their newborns; it's a sight not to be missed!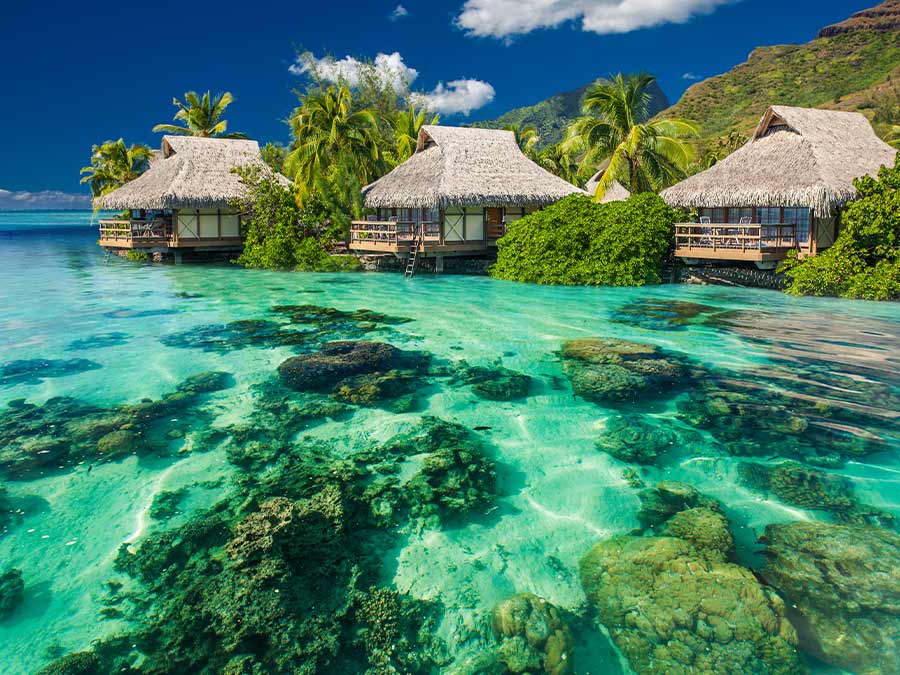 7. Vava'u Islands, Tonga
Best for: A family-friendly holiday with volcanos, caves and entertaining cultural shows.
The Vava'u Islands in Tonga happen to be located along the migration route for humpback whales, giving you an up-close view of these majestic giants in action. Book a reservation with a licensed tour for swimming with the whales.
Children can enjoy watching the many pigs, goats, chickens and dog that freely roam around the island, and they'll find the white sandy beaches perfect for building sand castles. If you've ever wanted to explore an uninhabited island, this is the place: Vava'u consists of the large island plus forty smaller ones. You can rent kayaks for a few hours or for several days at a time.
Insider tip: For the best views of whales, visit the stunning northern lookout. These 500m cliffs offer a birds' eye view of the whales below, but it's not the safest place for young children. When the kids are with you, take them to the sheltered beaches on the southern shore, such as Ene'io and Hinakauea beaches.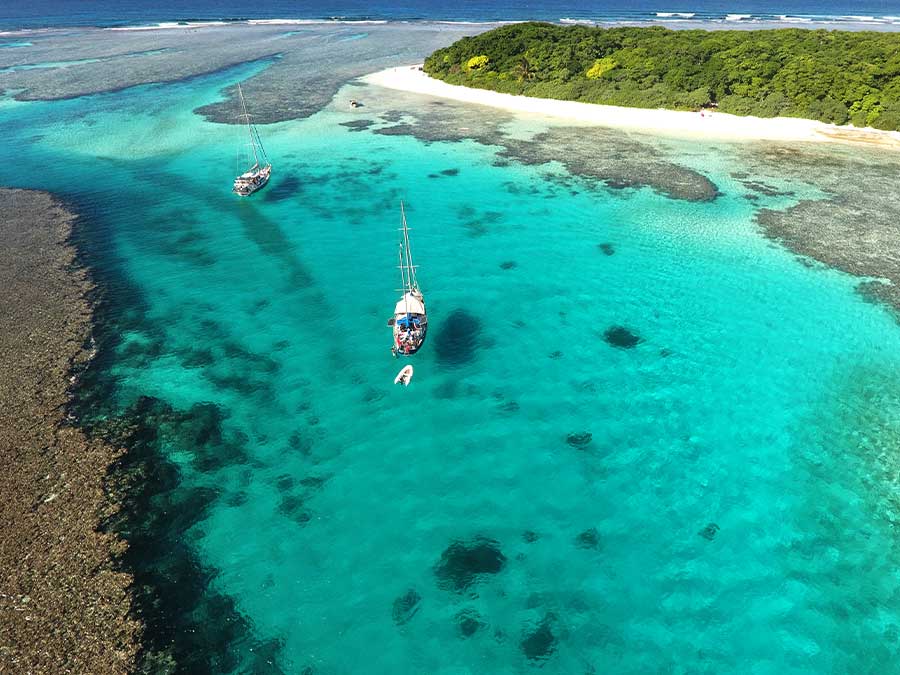 8. Guadalcanal, Solomon Islands
Best for: An archaeological and cultural destination with plenty of opportunity for exploration.
So much has happened on Guadalcanal that you can explore the past as you play in this tropical paradise.
When you're done swimming with dolphins and touring mangrove forests, spend some time in the many World War II historical sites. You can join dive excursions that take you to sunken Japanese ships or visit the Vilu War Museum to see aircraft and memorials.
Insider tip: Travellers should be cautious when visiting Honiara, keeping to the main tourist resorts and beaches. If you visit Honoria, don't wear valuable jewellery, and avoid walking alone at night.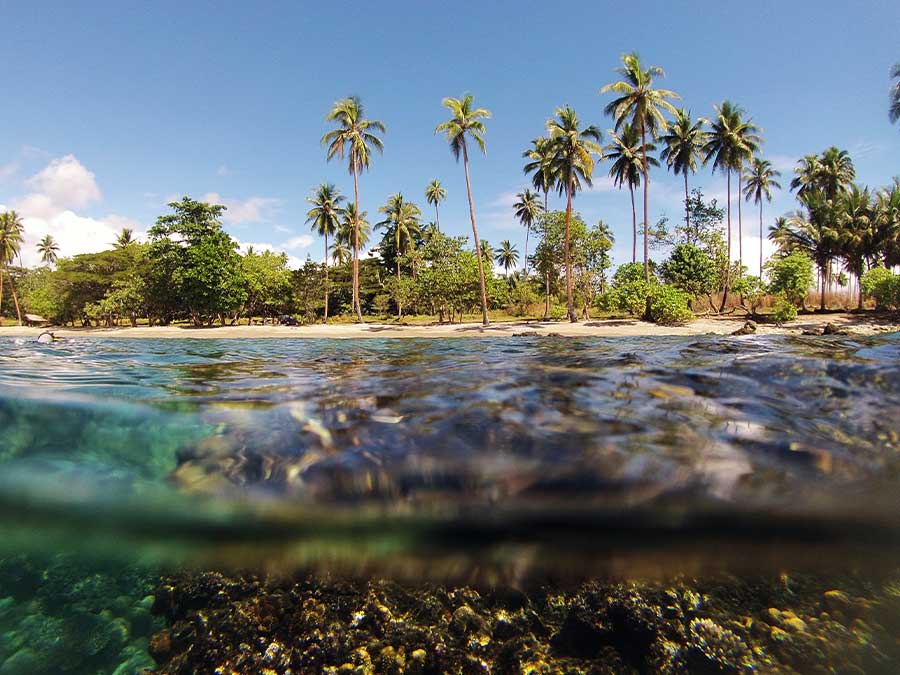 With something for almost everyone, the islands of the South Pacific continue to draw travellers from around the globe. Whether you're travelling as a group of friends in search of the surf or as a couple on your honeymoon, you'll find the relaxation and enjoyment you've been seeking.
The content of this article is general and provided for information purposes only. It is not intended to be medical advice. Southern Cross Travel Insurance (SCTI) doesn't guarantee or warrant the accuracy, completeness or currency of the articles.
This article may contain hyperlinks to other websites owned or operated by third parties, or references to third party products or services. SCTI isn't responsible for, and makes no recommendation about, the content or accuracy of any third party website, or for the suitability or performance of any product or service. The inclusion of a link in this article doesn't imply that SCTI endorses the website or third party product/service.