Travel insurance for seniors
Whether it's sailing away on a round-the-world cruise, or visiting family and friends on distant shores, senior travellers enjoy living their life to the fullest.
With our comprehensive travel insurance for seniors, you can live yours too. Finding the right travel insurance when you're over 65 is a must-do. It's vital you have cover in place for your holiday from unexpected events and includes cover for medical expenses, luggage, trip cancellation and more. Be sure to declare any pre-existing medical conditions as this could affect the cover you receive.
What we cover
Travel insurance is an important item for any holiday. But for older travellers, finding the right policy can be a confusing tangle of pre-existing conditions, age limits, cover restrictions and additional premiums.
Thankfully, our range of policies can give you the peace of mind knowing that we're here to help if the unexpected occurs.
Holidaying overseas?
Our International Comprehensive insurance offers cover for:
Unlimited medical and evacuation expenses that arise due to unexpected events while on your journey
Cancellation fees and lost deposits – with the option to increase your cover depending on the cost of your journey
Damaged or lost baggage
Personal items if they are stolen or damaged
Rental car excess should you have an accident
Emergency dental treatment
Funeral costs
Taking more than one overseas trip this year?
Sometimes one overseas trip per year just isn't enough! Our Annual Multi-trip policy covers you for an unlimited number of return journeys for a year – which often works out cheaper than taking out individual policies for each trip.
When buying your policy, you will be asked to enter the destinations you're planning to travel to. If you decide to add another destination to your annual itinerary that isn't on your policy, get in touch so that we can consider adding it on to your policy. Depending on where you're travelling, you may need to pay an additional premium.
Under our Annual Multi-trip policy, you can choose cover for trips that last up to 30, 60 or 90 days.
Benefits covered are similar to our single-trip policy, but be sure to check our Annual Multi-trip is right for you before making your decision.
Heading overseas and just need your health covered?
If you're after peace of mind for medical emergencies, our International Medical Only policy offers cover for:
Medical treatment
Doctors visits
Prescribed medication
Specialist treatment
Medical transport costs
Staying local?
Domestic insurance is essential for covering you when travelling your own backyard, whether it's a weekend city break or a month-long road trip.
Our Domestic insurance includes cover for: 
Cancellation fees and lost deposits – with the option to increase your cover depending on the cost of your journey 
Damaged or lost baggage 
Personal items if they are stolen or damaged 
Rental vehicle excess 
Pet services 
Childcare expenses 
Funeral costs 
You can also select to pay an additional premium for cover for domestic cruises. 
Our travel insurance policies provide access to our worldwide Emergency Assistance team who are just a phone call away, and available 24 hours a day, 7 days a week.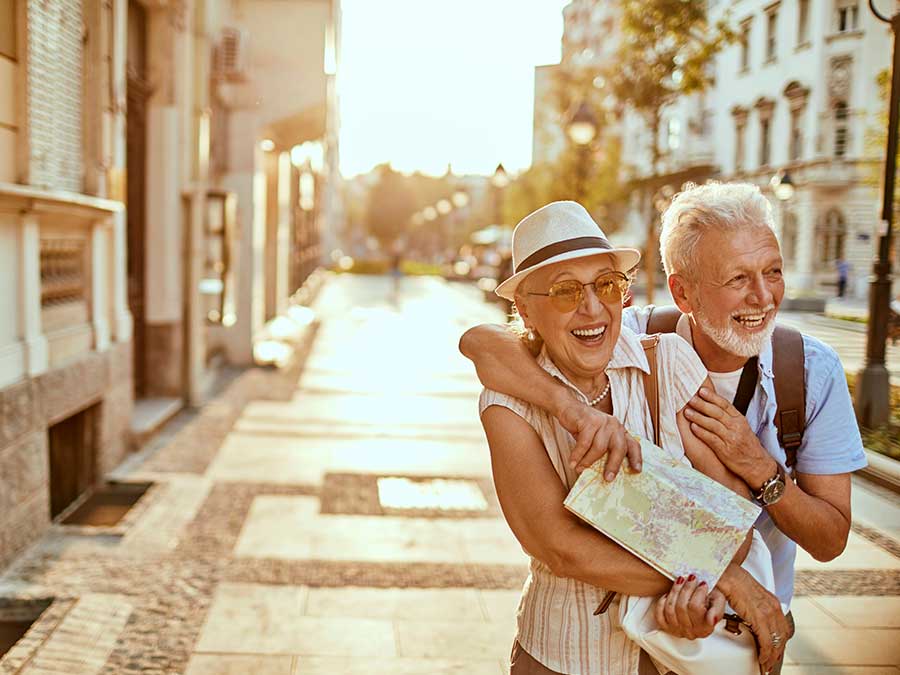 Travel insurance for seniors with pre-existing medical conditions
We consider a pre-existing medical condition as any illness or injury of any person named on your Certificate of Insurance, which that person should be aware of. You can add your pre-existing medical conditions when getting a quote from us.
It is important to check the terms of your policy for information about our definition of pre-existing medical conditions, excesses, sub limits, exclusions, and other terms and conditions.
Do pre-existing medical conditions affect the price of my policy?
In a nutshell, yes. Seeking cover for pre-existing medical conditions will affect the price of your travel insurance policy. Any additional costs are displayed to you before you buy your policy, so you can choose whether or not you wish to pay the additional premium.
To find out more about pre-existing medical conditions, including when you must declare your conditions, you can read our Product Disclosure Statements for each policy here.
Remember, overseas medical emergencies can be astronomically expensive for uninsured travellers, as some of our highest medical claims show. So, declare your pre-existing medical conditions so you know if you're covered.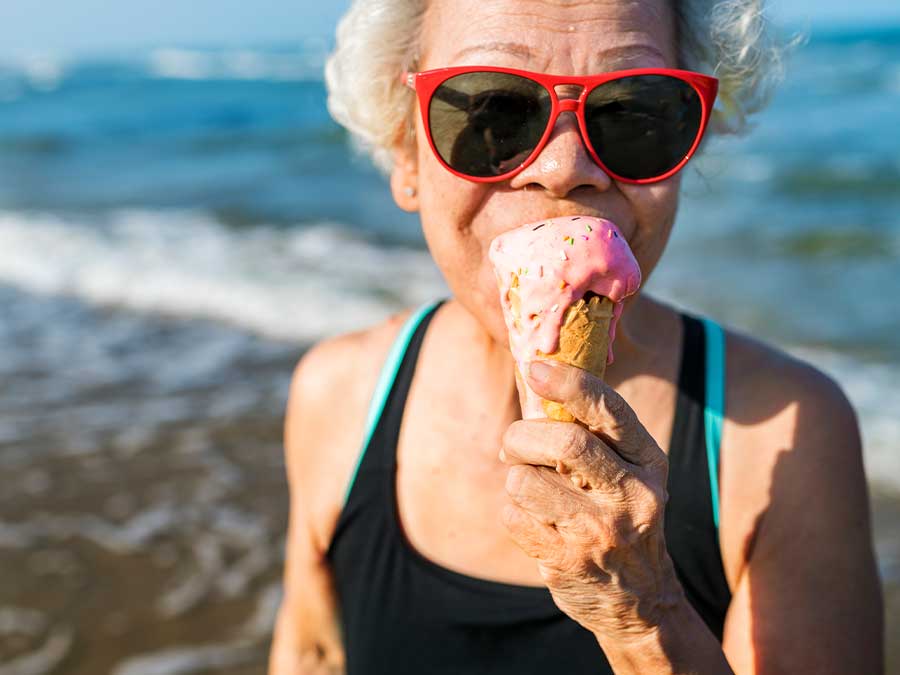 Seniors' travel insurance for overseas cruises
Cruises are a great way to explore exotic and exciting locations with premium comfort and convenience. But whether it's a misplaced bag or a bout of the flu, there's still the risk of something spoiling your trip.
The good news for seniors is that you can add-on cover for overseas cruises to our International Comprehensive policy.
If you're embarking on a cruise holiday, remember to:
Select cover for all of the destinations you'll be visiting on your cruise.
Start your policy as soon as you've booked your cruise, so your cover is in place for unexpected cancellations and illnesses before you leave.
If you plan to enjoy any adventure sports or activities on your trip, check the Product Disclosure Statement to see if they're covered.
Seniors' travel insurance for domestic cruises
If you're looking to take to the water but would prefer to stay local, a domestic cruise could be the perfect alternative! Domestic cruises are often shorter in length, and you get to experience the beautiful Australian coastline and waterways.
You can select the option to cover your domestic cruise when purchasing your policy.
Our Domestic insurance includes cover for:
Cancellation fees and lost deposits – with the option to increase your cover depending on the cost of your journey
Damaged or lost baggage
Personal items if they are stolen or damaged
Rental vehicle excess
Pet services
Childcare expenses
Funeral costs
Cover for seniors over 85
Some insurers don't offer policies to people over 85. We believe that everyone should be free to experience the joy of travelling, no matter their age, which is why there is effectively no age limit for our International Comprehensive and Domestic travel insurance policies. In fact, our age limit is 118!
So if you're over 85 and travelling overseas, you can purchase either our International Comprehensive or Domestic policy as long as you meet our eligibility criteria. You can view the relevant eligibility criteria here: International Comprehensive, Domestic
Travel insurance tips for seniors
We know that finding the right policy for your holiday can be confusing. But with the right research, you can find great value cover that is suitable for your needs. When researching your travel insurance, remember to:
Understand your pre-existing medical conditions and what they cost to cover.
Look out for any age limits.
Start your insurance as soon as you book your flights and accommodation, so your cover is in place for unexpected cancellations.
Research customer reviews to find great quality cover.
Be sure to check the coverage limits, as medical cover could be reduced for people over 70.
Read the Product Disclosure Statements before you buy, to make sure you understand exactly what you are covered for and what you aren't covered for.
If you suffer from any illness or injury (symptoms included) after starting your insurance but before you travel, remember to notify us.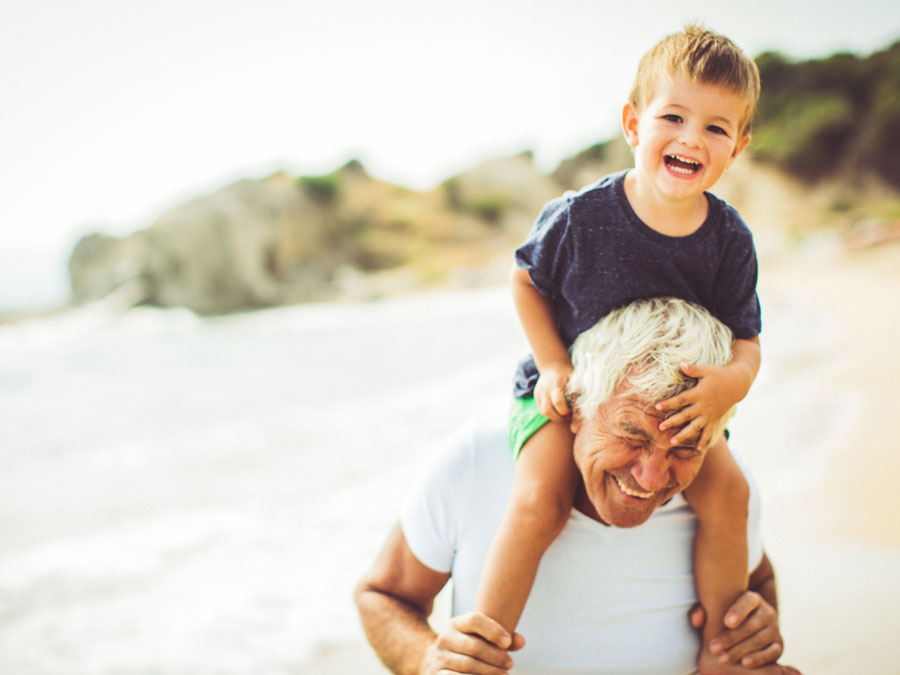 The content of this article is general and provided for information purposes only. Southern Cross Travel Insurance (SCTI) doesn't guarantee or warrant the accuracy, completeness or currency of any article.
This article may contain hyperlinks to other websites owned or operated by third parties, or references to third party products or services. SCTI isn't responsible for, and makes no recommendation about, the content or accuracy of any third party website, or for the suitability or performance of any product or service. The inclusion of a link in this article doesn't imply that SCTI endorses the website or third party product/service.