Relax, we're with you

Travel safe with the experts
Relax, with our $4,000 weekly giveaway
We're so excited that travel is back, and to celebrate we're giving you the chance to win $4,000* every week this month!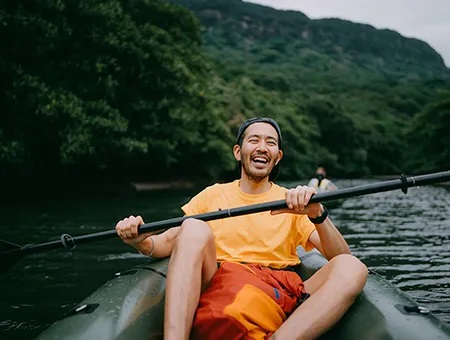 With Aussie travellers for over a decade
We've been providing travel insurance to Australians since 2009, giving peace of mind to tens of thousands of travellers on their holidays.

Our team works a little differently to many travel insurance companies. We underwrite our own policies. This means that when you buy one of our products, you have the reassurance of knowing that standing behind the promises of cover is us, and not some third party company.
What is travel insurance?
Travelling is all about discovering the unknown, so it's no surprise that there can be a few hiccups along the way! Travel insurance is designed to protect you from these unexpected events, from the moment you book your trip to the day you return home. Whether you have an unexpected flight delay or medical emergency, we're here to help. Let us worry about what could go wrong, so you can start dreaming about what will go right.
Adventure at home or away?
What our customers have to say about us
Relax, we're with you
We've helped Aussie travellers see the world for over a decade. Wherever your adventure takes you, travel safe knowing the travel insurance experts are you with you.