Spending Christmas in New Zealand
It's no secret that Aussies love to visit our neighbours across the Tasman. In 2022, over 800,000 Australians visited New Zealand for all things sun, sport and scenery. And what better time for it than Christmas in New Zealand?
Whether it's going to the cricket, enjoying a barbecue at the beach or taking a road trip around the beautiful South Island, New Zealand has so much to offer in its summer months. However, as any beach-going backpacker can confirm, there are still some key things to remember when spending summer in New Zealand.
Australia's strong relationship with New Zealand means visiting Australians are granted free emergency medical treatment, (under the Reciprocal Health Care Agreement) if they have an accident or fall sick while visiting, which is a great bonus. However, there are still many reasons that travel insurance is worthwhile when making the trip across to NZ.
There are a number of reasons to visit New Zealand over the Christmas period, and it's important to cover yourself with travel insurance – we'll go over the best things to do in New Zealand over the festive season, and some things to keep in mind to make sure your Christmas escapade is an unforgettable experience!
Best things to do in New Zealand over Christmas
Have a festive beach BBQ – much like Australia, New Zealand is renowned for favouring beach BBQ's over a traditional Christmas dinner over the festive season. One key difference is the crowds – New Zealand's population is significantly smaller than Australia's, so find yourself a secluded beach, perhaps in the Coromandel, Northland or Nelson and enjoy a beach BBQ with your family. Remember to check whether the use of BBQ's is permitted due to potential fire risk.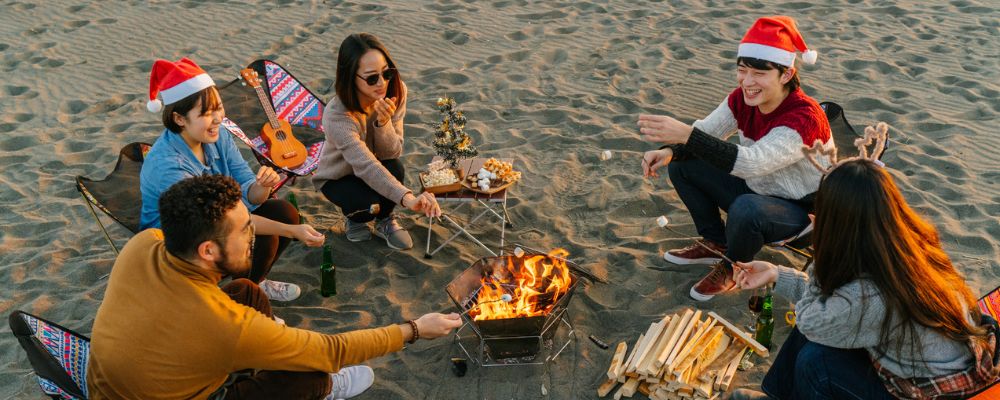 Book in some outdoor adventures – New Zealand has a much milder temperature than Australia over the summer months, so outdoor activities are more manageable. If you're jumping the ditch for your Chrissy holidays, make sure to include an outdoor adventure or two! Kayaking on the crystal-clear lakes, partaking in a bungee jump or hiking on the Great Walks, there's something for everyone in the family. Remember to ensure you're choosing a licensed tour provider for any adventure activities, and to follow safety instructions for a smooth experience!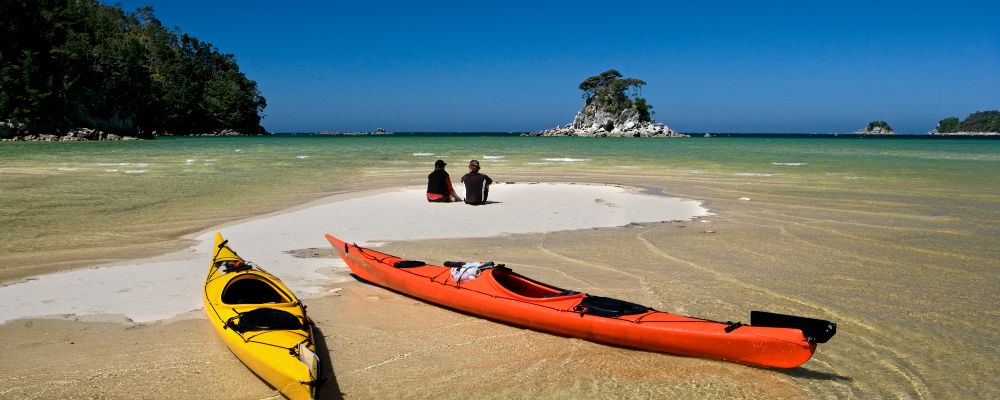 Visit the local Christmas Lights – A favourite pastime for Kiwis over the festive season is to visit their local Christmas lights – usually a key street that puts on a spectacle of Christmas lights and decorations, and is an enjoyable night activity for the whole family. Some notable streets include Franklin Road in Auckland, Harrowfield Drive in Hamilton and Donnington Street in Christchurch.
Take a scenic road trip – it's no secret that New Zealand boasts some of the most stunning scenic drives in the world, so if you're planning on a multi-stop Christmas trip, why not take the back roads and soak in all the stunning scenery. The New Zealand 'Christmas Tree', the native pohutukawa tree should be in full bloom over summer, so keep an eye out for the stunning red flowers dotting the coastline.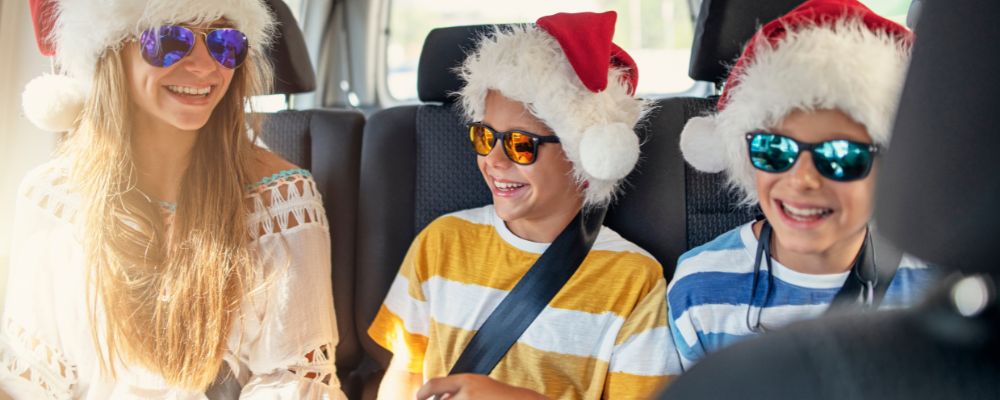 Visit the local wineries and eateries – What's better than sitting out in the sun in the midst of a vineyard, on holiday with your nearest and dearest? New Zealand has some of the most stunning vineyards and outdoor eateries in the world, with multiple wine regions to choose from. Head to Central Otago for a Pinot Noir, Marlborough for a Sauvignon Blank or Waipara for a Chardonnay, and you won't be disappointed!
Do I need travel insurance for New Zealand?
The simple answer is yes; Australians should always protect themselves with travel insurance even if they are only heading across the ditch.
While Aussies visiting New Zealand are currently entitled to emergency medical treatment under the Reciprocal Health Care Agreement, added expenses such as air evacuation, upgrades to flights due to certain injuries, ambulance rides and so forth, are not always covered under the agreement. Other events such as lost luggage, delayed flights or theft can also be covered under insurance.
What are some other things to keep in mind when spending Christmas in New Zealand?
New Zealand is also known for unpredictable weather, especially around the holiday season. Although a bit of heavy rain may not be enough to deter your holiday plans, it's a good idea to think about the possibility of floods or strong winds and how they might change your plans – whether it's an accommodation change, a flight disruption or rescheduled events. On the flip side, New Zealand's sun can be ferocious, so be sure to always carry sunscreen with you when you're out and about, and cover up appropriately to protect from the sun. Keep an eye on websites like Metservice to stay up to date with weather predictions and pack for all seasons – just in case.
If you're visiting New Zealand in the summer months, you're likely to be spending a good amount of your time in or around the water. Lakes, rivers and beaches are an integral part of a Kiwi summer, and it's important to be vigilant around water, even if you're a strong swimmer and are used to being around waterways. On average, 1.7 out of every 100,000 people drown in New Zealand waterways every year, which is far higher than many OECD countries. Certain beaches in New Zealand are known for strong rip currents, and these can be hard to spot – ensure you swim between flags and make sure the beach is patrolled before hopping into the waves.
Another key thing to keep in mind is New Zealand's roads. They can be narrow, one-way, gravel, have sharp turns – the list goes on! It's often hard to judge what kind of road you'll get when using map apps, so be prepared for anything. The good news is that Aussie licenses are accepted in New Zealand, but be sure to proceed with caution on unfamiliar roads – and don't forget to enjoy the stunning scenery!
Whatever way you want to enjoy Christmas in New Zealand, the options are endless and so is the fun. With these tips, you can be sure to make your time across the Tasman a festive success!
The content of this article is general and provided for information purposes only. Southern Cross Travel Insurance (SCTI) doesn't guarantee or warrant the accuracy, completeness or currency of any article.
This article may contain hyperlinks to other websites owned or operated by third parties, or references to third party products or services. SCTI isn't responsible for, and makes no recommendation about, the content or accuracy of any third party website, or for the suitability or performance of any product or service. The inclusion of a link in this article doesn't imply that SCTI endorses the website or third party product/service.