Top things to do New Zealand
New Zealand, a land of breathtaking landscapes, rich indigenous culture, and thrilling adventures, is a paradise for travellers seeking extraordinary experiences. From snow-capped mountains to pristine beaches, this island nation offers an array of activities for every type of explorer. Here are the top 10 things to do in New Zealand that will leave you in awe of its natural beauty and cultural heritage.
1. Trek the Milford Track
Best for: Hiking and majestic scenery
Embark on the legendary Milford Track, one of New Zealand's Great Walks, and journey through the heart of Fiordland National Park. This multi-day trek takes you through ancient rainforests, past cascading waterfalls, and alongside breathtaking fiords. Marvel at the grandeur of Milford Sound, a world-renowned natural wonder, and immerse yourself in the untouched beauty of the surrounding landscapes.
Insider tip: Book your hut accommodation well in advance, as the Milford Track is extremely popular and spaces fill up quickly. Alternatively, opt for a guided tour and the booking will be taken care of by your tour operator.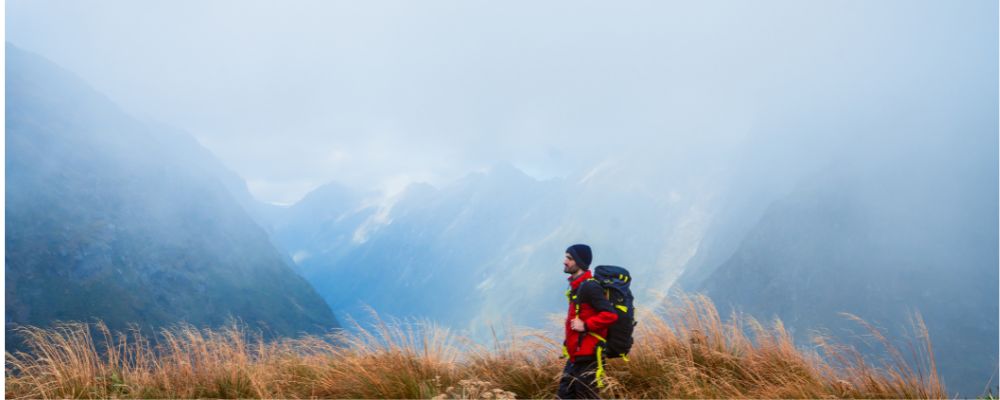 2. Explore the geothermal wonders in Rotorua
Best for: Māori culture and geothermal experiences
Visit the vibrant city of Rotorua, known for its fascinating geothermal activity and rich Māori heritage. Explore the otherworldly landscapes of Wai-O-Tapu Thermal Wonderland, where colourful geothermal pools and erupting geysers create a surreal atmosphere. Immerse yourself in Māori traditions, experience a traditional hangi feast, and witness captivating cultural performances.
Insider tip: Take a relaxing soak in the natural hot springs at the Polynesian Spa to rejuvenate after a day of exploration.
3. Cruise the stunning fjords of Milford Sound
Best for: Scenic cruises and wildlife encounters
Embark on a scenic cruise through the awe-inspiring Milford Sound, a UNESCO World Heritage site known for its dramatic cliffs, cascading waterfalls, and abundant wildlife. Sail through the serene waters, spot seals basking on the rocks, and marvel at the towering peaks that surround you. Keep an eye out for dolphins and penguins that often make appearances along the way.
Insider tip: Opt for a cruise during the early morning or late afternoon to avoid the crowds and witness the fiord in its tranquil beauty.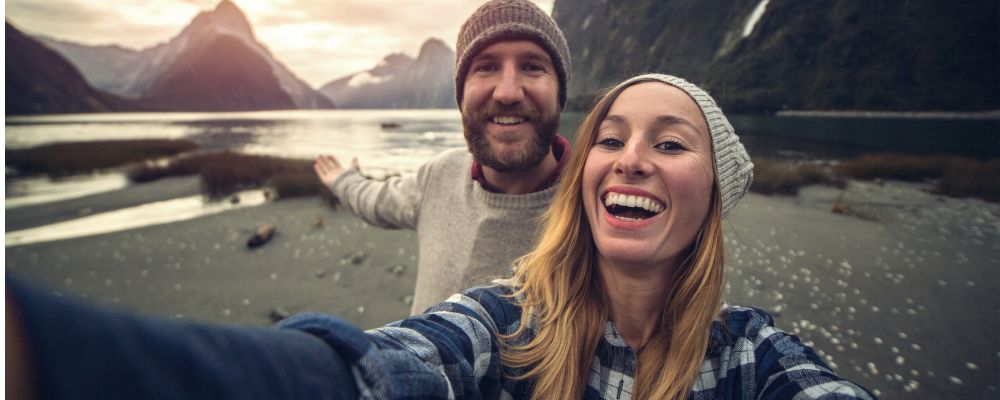 4. Experience adrenaline-pumping activities in Queenstown
Best for: Adventure sports and adrenaline junkies
Thrill-seekers, rejoice! Queenstown, the adventure capital of New Zealand, offers an array of adrenaline-pumping activities. Bungee jump off the iconic Kawarau Bridge, go skydiving over the stunning Lake Wakatipu, or take a jet boat ride through the narrow canyons of the Shotover River. For a more relaxed experience, enjoy a scenic gondola ride to Bob's Peak and soak in panoramic views of the surrounding mountains.
Insider tip: Check the weather conditions and book your activities in advance, especially during peak seasons, to secure your spot. Ensure to use a reputable licensed tour operator – safety first!
5. Explore the enchanting glowworm caves in Waitomo
Best for: Subterranean wonders and unique natural phenomena
Discover the magical world of the Waitomo Glowworm Caves, where thousands of tiny glowworms illuminate the darkness with their ethereal glow. Take a boat ride through the underground caves and marvel at the mesmerizing display of twinkling lights on the cave ceiling. It's a truly enchanting experience that will leave you in awe of nature's wonders.
Insider tip: Consider taking a guided tour that combines cave exploration with other activities like blackwater rafting or abseiling for an even more adventurous experience.
6. Hike the Tongariro Alpine Crossing
Best for: Alpine scenery and volcanic landscapes
Embark on the Tongariro Alpine Crossing, often considered one of the world's best day hikes. This challenging 19.4-kilometer trek takes you through a diverse range of landscapes, including emerald lakes, ancient lava flows, and steaming vents. Marvel at the towering presence of Mount Ngauruhoe, famously known as Mount Doom from the "Lord of the Rings" films.
Insider tip: Be prepared for changing weather conditions and ensure you have proper hiking gear, including sturdy footwear and warm clothing.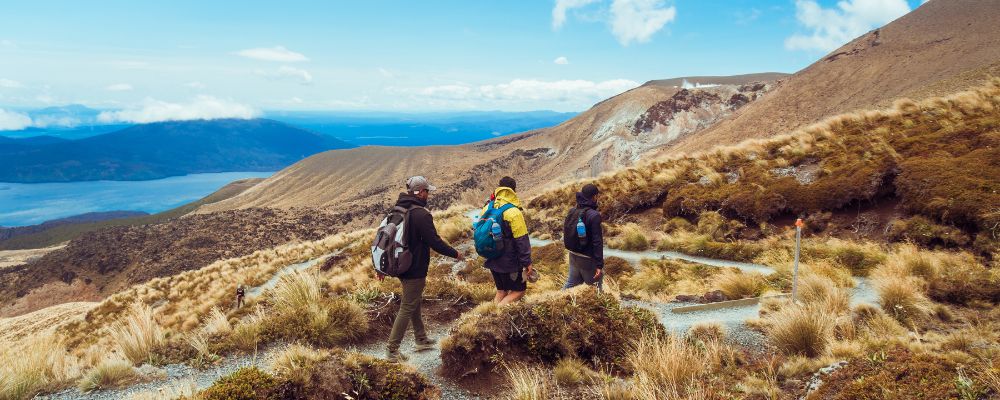 7. Discover the wildlife on the Otago Peninsula
Best for: Wildlife encounters and coastal beauty
Venture to the Otago Peninsula, located near Dunedin, and get up close with unique New Zealand wildlife. Take a guided tour to spot rare yellow-eyed penguins, playful fur seals, and majestic albatrosses. Explore the rugged coastline, visit picturesque beaches, and witness the diverse marine and bird life that thrives in this remarkable coastal habitat.
Insider tip: Opt for a sunrise or sunset tour for the best chance to observe wildlife in their natural habitat.
8. Visit the cultural hub of Wellington
Best for: Arts and culture enthusiasts
Explore the vibrant city of Wellington, New Zealand's capital, known for its thriving arts scene and eclectic culture. Visit the Te Papa Tongarewa museum, which offers fascinating insights into Māori history, natural history, and contemporary art. Take a stroll along the waterfront promenade, explore the charming Cuba Street with its hip cafes and boutique shops, and immerse yourself in the city's creative energy.
Insider tip: Catch a performance at one of Wellington's renowned theatres or attend the Wellington Jazz Festival for a memorable cultural experience.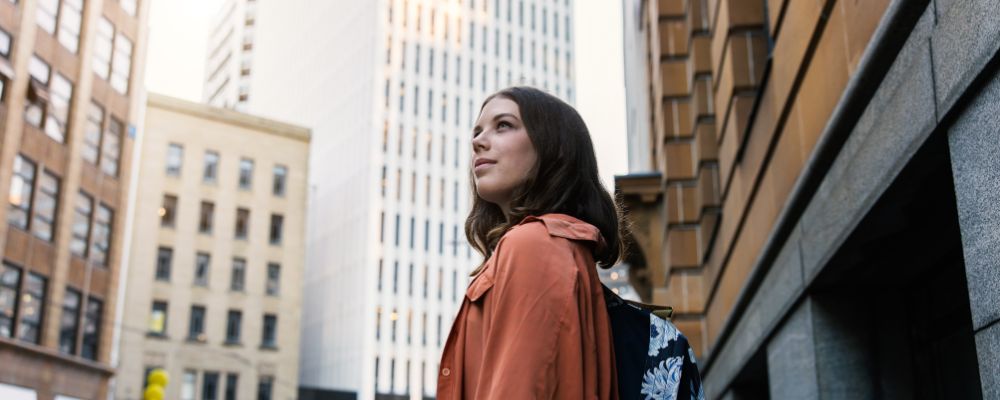 9. Cruise through the Marlborough Sounds
Best for: Scenic cruises and wine tasting
Embark on a cruise through the picturesque Marlborough Sounds, a network of sunken valleys and tranquil waterways in the South Island. Marvel at the stunning coastal scenery, dotted with secluded bays, lush forests, and charming coastal communities. Indulge in wine tasting at world-class vineyards in the Marlborough wine region, known for its exquisite Sauvignon Blanc.
Insider tip: Consider combining your cruise with a visit to a local winery for a truly unforgettable experience.
10. Soak in the beauty of Lake Tekapo
Best for: Stargazing and natural wonders
Visit the breathtaking Lake Tekapo, renowned for its mesmerizing turquoise waters and stunning alpine backdrop. Take a moment to admire the iconic Church of the Good Shepherd, perched on the lake's edge, and soak in the serenity of this picturesque location. At night, venture to the Mount John Observatory for an unforgettable stargazing experience in one of the world's most renowned dark sky reserves.
Insider tip: Plan your visit during the winter months for a chance to witness the snow-capped mountains and the stunning contrast against the lake's vibrant colours.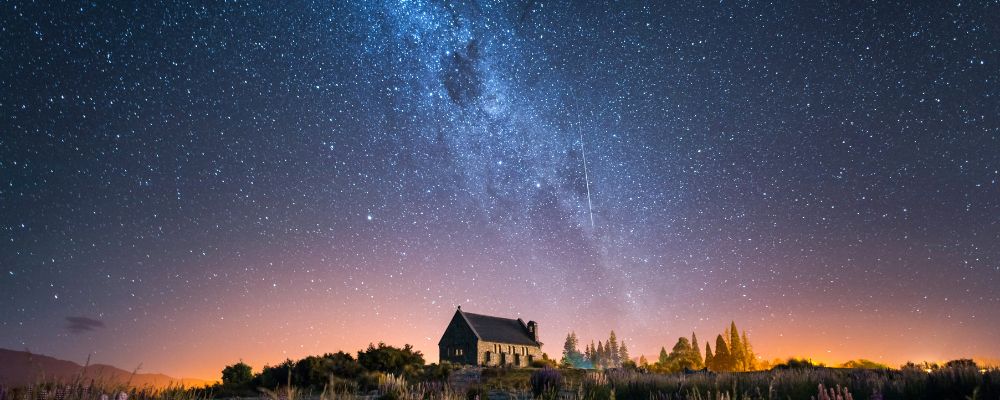 New Zealand offers an abundance of unforgettable experiences for travellers seeking adventure, natural beauty, and cultural immersion. From hiking through breathtaking landscapes to encountering unique wildlife and experiencing Māori traditions, this remarkable country has it all. So, plan your itinerary, pack your sense of adventure, and prepare to be captivated by the wonders of New Zealand.
The content of this article is general and provided for information purposes only. Southern Cross Travel Insurance (SCTI) doesn't guarantee or warrant the accuracy, completeness or currency of any article.
This article may contain hyperlinks to other websites owned or operated by third parties, or references to third party products or services. SCTI isn't responsible for, and makes no recommendation about, the content or accuracy of any third party website, or for the suitability or performance of any product or service. The inclusion of a link in this article doesn't imply that SCTI endorses the website or third party product/service.