Travel insurance for Malaysia
Many travellers only catch a fleeting glimpse of Malaysia on their way to another destination. Kuala Lumpur international airport in Malaysia's capital is one of the busiest airports in the world, and a popular stopover on long-haul flights to other parts of Asia and beyond.
However, the travellers that give Malaysia a closer look are often rewarded with thriving multicultural cities, unique cuisine and sprawling prehistoric rainforests. The country is an exciting alternative to other well-known destinations in Southeast Asia, but like any international holiday, travelling there requires research, preparation and the protection of comprehensive travel insurance.
What does SCTI cover in Malaysia?
When you protect yourself with our International Comprehensive travel insurance policy, you also gain access to our worldwide emergency assistance team, who are there to help 24 hours a day, 7 days a week.
Our policy includes cover for:
Unlimited medical and evacuation expenses
Cancellation fees and lost deposits – with the option to increase your cover depending on the cost of your journey
Damaged or lost baggage
Personal items if they are stolen or damaged
Rental vehicle excess
Emergency dental treatment
Funeral costs
Is Malaysia dangerous for travellers?
Malaysia is generally considered a safe and welcoming destination for international travellers, with improving tourist infrastructure and a steadily rising number of yearly visitors. They come to enjoy Malaysia's buzzing cities, colourful shrines, stunning parks and forests, and idyllic beaches.
Remember, your travel insurance does not provide cover for destinations that have a 'Do not travel' or 'Reconsider your need to travel' warning on Smartraveller.gov.au.
If, after you have purchased a policy for a destination, a new travel advisory risk rating of 'Do not travel' or 'Reconsider your need to travel' warning is issued, please contact us for advice on what you are covered for under your policy.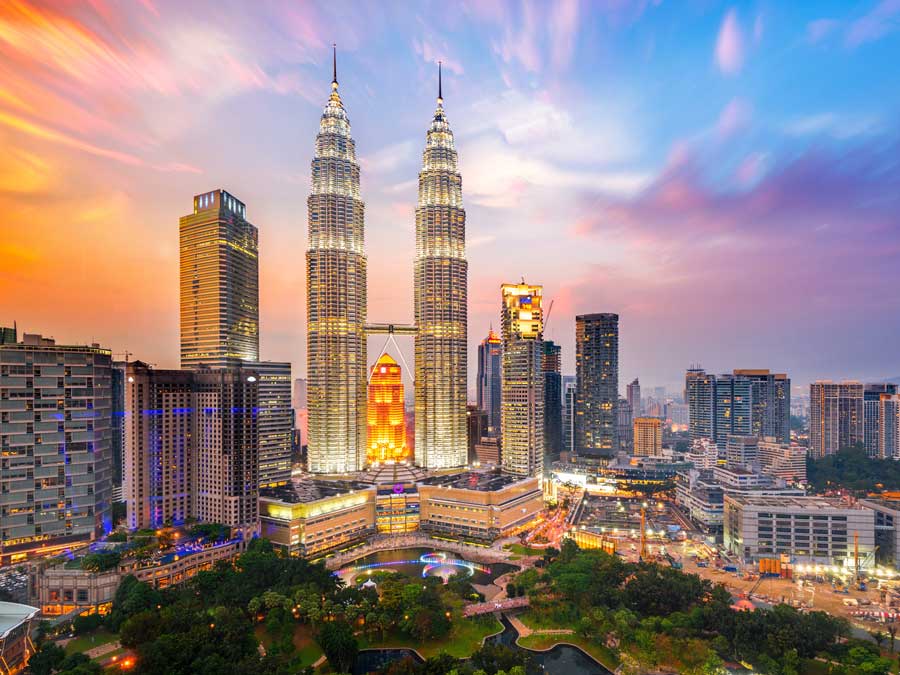 Tips on staying safe in Malaysia
No trip to Malaysia would be complete without exploring the country's culinary delights, including the bustling markets of Kuala Lumpur and the famous hawker stalls of George Town in Penang. However, these attractions may present a few risks that can catch travellers unawares.
Gastro, food poisoning and upset stomachs
Nothing can take the shine off a holiday as quickly as a bout of food poisoning. If you're planning to explore Malaysia's spicy street food stalls, it's a good idea to play it safe and be highly selective about what you eat.
How to avoid getting sick in Malaysia:
Street food can be a common cause of upset stomachs, so it may be safer to steer clear altogether to avoid getting sick on holiday.
Avoid eating raw foods, including fruit, salad, seafood, vegetables and undercooked meat.
Only drink water from sealed bottles and ask for no ice in your drinks.
Be cautious of restaurants where you can't see the kitchen or those that look unclean.
Ease into the cuisine if you're not accustomed to eating spicy foods.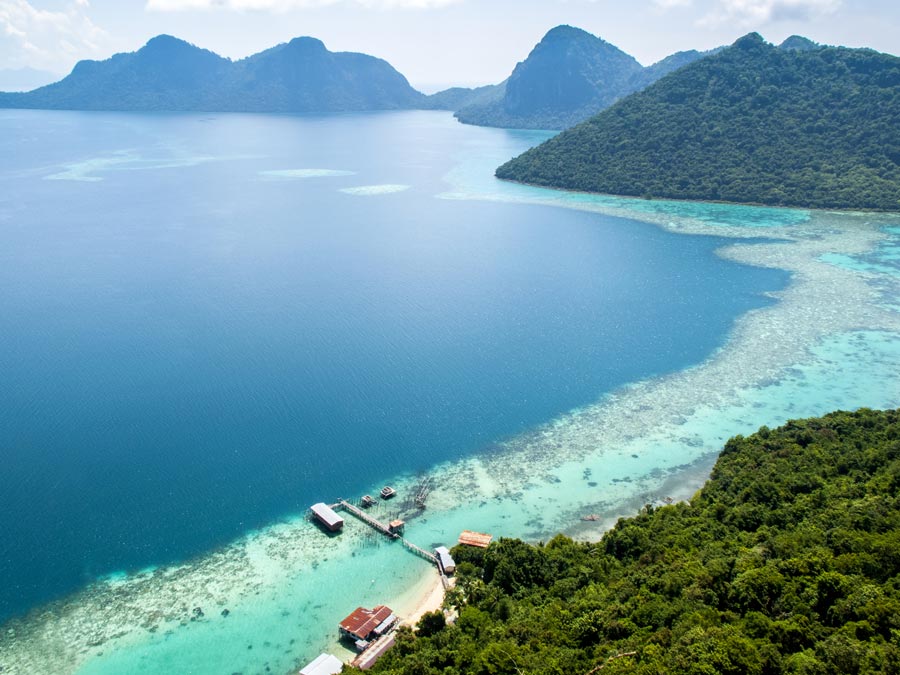 Pickpocketing
Unfortunately, pickpocketing can be a problem in most corners of the globe, and Malaysia is no exception. The crowded cities of Kuala Lumpur and Penang are particularly prone to petty thieves, as shown in this CCTV video of a pickpocketing team in a Kuala Lumpur shopping mall.
If you're spending the day shopping at the mall, be mindful of the bags you're carrying and the message they send to would-be thieves. If you're flaunting an armful of bags from luxury brands, you're more likely to attract unwanted attention than if you were holding no-name brands. If you do treat yourself at some expensive stores, place these bags inside other less recognisable ones.
Also, take extra care of your valuables when travelling in crowded areas like train stations and markets. Pickpockets love these areas and use the scrum of people to their advantage.
More tips for travelling to Malaysia
Like any international holiday, you'll get the most out of your journey to Malaysia with the right preparation, research and travel insurance. Be sure to subscribe to our email newsletter to receive insider travel tips, exclusive discounts and exciting promotions.