8 best yoga destinations
Picture yourself welcoming the sun as it ascends over an exotic sea, tuning into your spiritual self as you cast aside the stresses of everyday life. It's no surprise that yoga retreats have become an appealing holiday for people looking for an enriching alternative travel experience.
Here are eight of the best yoga destinations in the world, where you can exercise the mind, body and spirit, meet like-minded travellers, and enjoy the sights and sounds of diverse local cultures.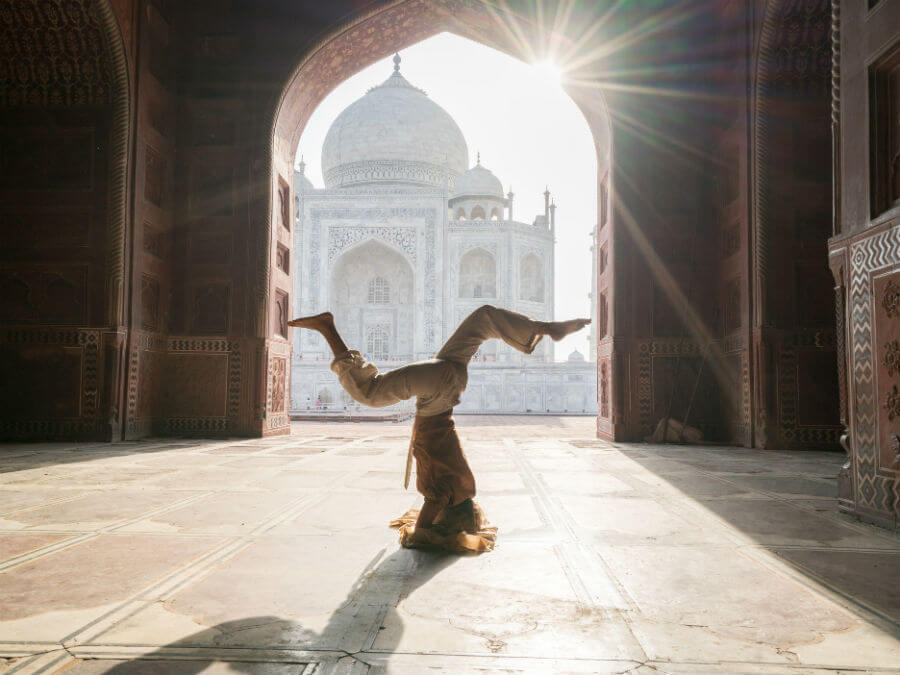 1. India
Best for: A cultural quest through the birthplace of yoga
Yoga is believed to have roots that date back 5,000 years, to the Indus-Saraswati civilisation in Northern India. Today, the religious practice is embedded in the daily lives of millions of residents, and taken so seriously that India has a designated Minister for Yoga.
Popular retreats:
Insider tip: India's climate can be demanding at the best of times, with summer temperatures regularly climbing beyond 40 degrees celsius. Add intensive yoga disciplines like Vinyasa and Bikram to the mix and you have a recipe for dehydration and physical exhaustion. Keep yourself hydrated and protected from the sun, no matter how mellow your Child's Pose and Tree Pose.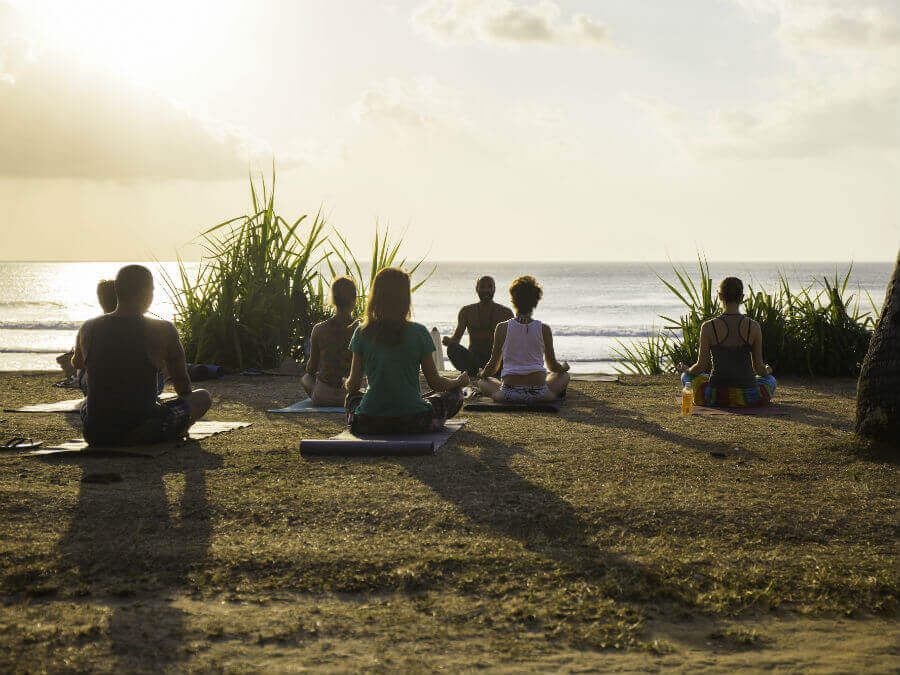 2. Bali
Best for: All-inclusive resorts and awe-inspiring scenery
Bali rocketed onto the radar for soul-searching yogis with the release of the wildly popular 'Eat, Pray, Love' book and movie. From the beaches of Canggu to the hills of Ubud, countless yoga studios are now nestled between trendy cafes and fashion boutiques. But for a more secluded experience, there are no shortage of retreats beyond these tourist hot spots.
Popular retreats:
Insider tip: Nothing will stop your stretching in its tracks like the infamous Bali Belly, so use your best judgement if you plan to sample some of the island's street food.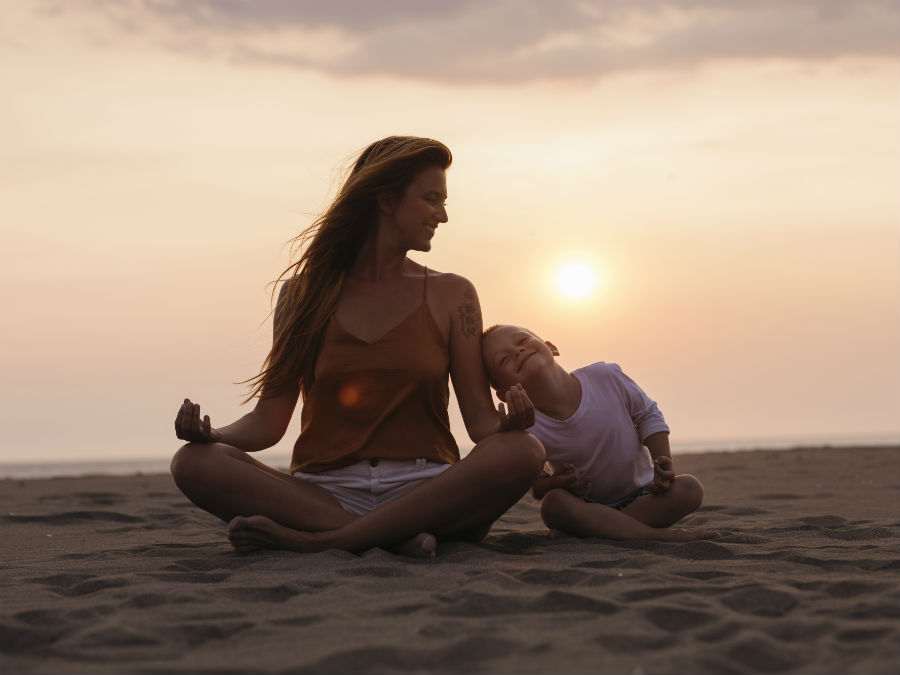 3. Fiji
Best for: A family-friendly holiday with room for some 'me time'
You don't need to leave the kids at home to align your chakras. Fiji is a fantastic family-friendly destination with many resorts offering adult activities alongside quality kids' club services.
Popular retreats:
Insider tip: Check with your accommodation for all-ages yoga sessions; they can be great fun for the kids.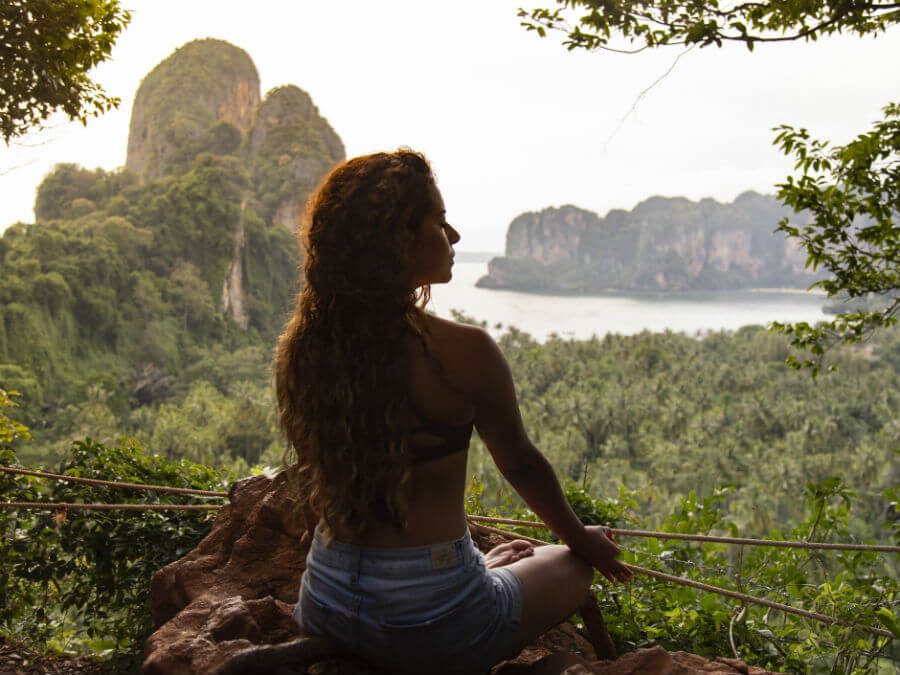 4. Thailand
Best for: Ancient temples and tropical splendour
There are few more inspiring places to indulge in some self care than Thailand; a true tropical paradise steeped in rich cultural history. The country's yoga retreats offer a real mind, body and spiritual cleanse, with more than 40,000 temples to take your breath away.
Popular retreats:
Insider tip: Many Thai yoga retreats are set amongst the dense tropical rainforest. These might provide an incredibly serene atmosphere, but they're also a mecca for mosquitos. Pack your own heavy duty insect repellant and remember to reapply regularly.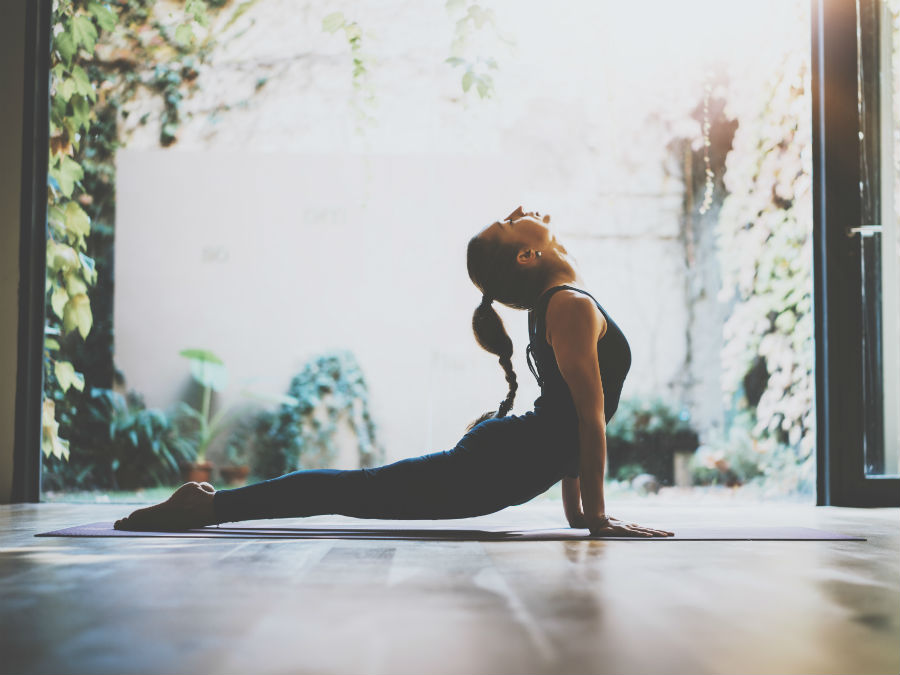 5. Costa Rica
Best for: Beachside bliss and secluded retreats
Famous for its sun, surf and spectacular scenery, Costa Rica is fast becoming a must-see destination for travelling yogis. Why not try your skills at some of the many beginner-friendly surf breaks in the country while you're at it?
Popular retreats:
Insider tip: Costa Rica is known to be stricter with its visa requirements that neighbouring Central American countries, so ensure you check what's required on smartraveller.gov.au while booking your trip.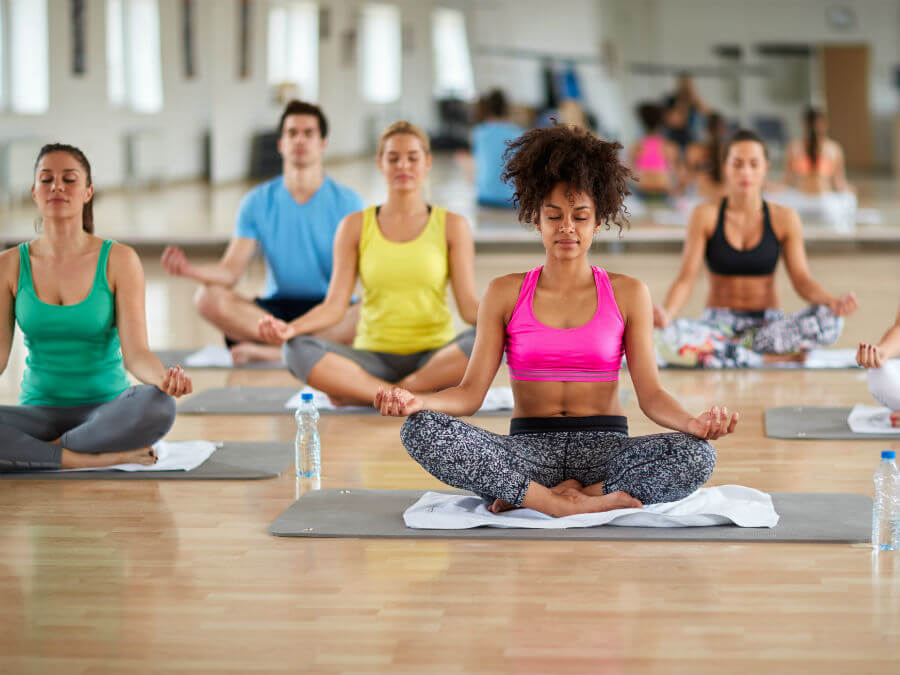 6. USA
Best for: Celebrity spotting and exclusive retreats
India may be the undeniable birthplace of yoga, but the Western practice most certainly came of age in the USA. The California coast is littered with ashrams, studios and self-proclaimed gurus, and luxury retreats can be found across the country.
Popular retreats:
Insider tip: For the nature lovers among us, the USA's national parks offer an unforgettable insight into the true beauty of the American outdoors.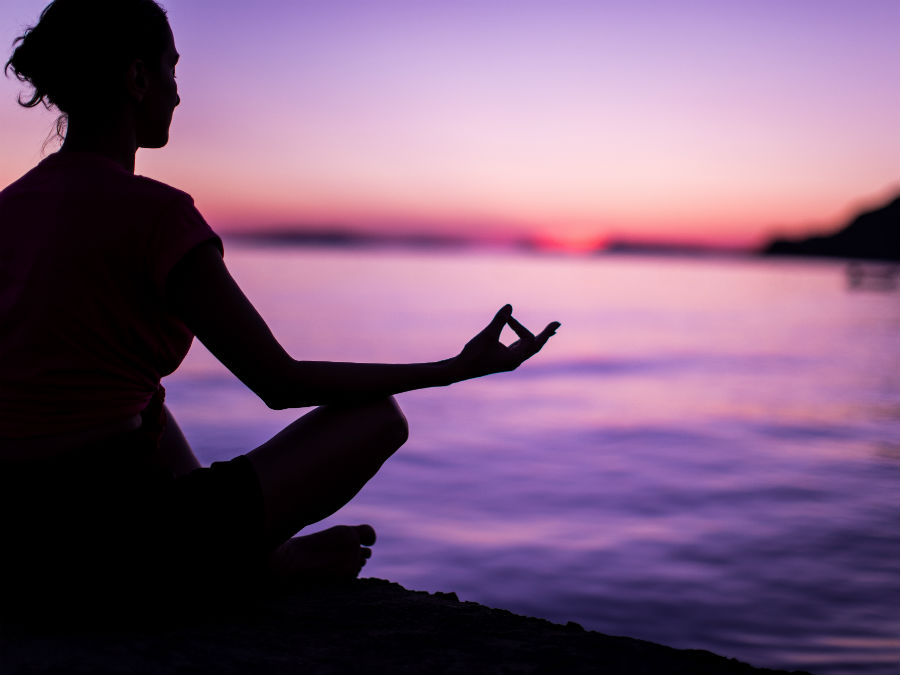 7. Greece
Best for: Island hopping and photogenic vistas
As one of the most stunningly picturesque places in the world, it's no surprise that travellers have flocked to Greece to practice their mindfulness in this awe-inspiring natural landscape. A healthy Mediterranean meal followed by a sunset stretch overlooking the glittering Ionian Sea will have you feeling pure enlightenment.
Popular retreats:
Insider tip: Greece is a cash-heavy society, with many restaurants and resorts that don't accept credit cards. You may find yourself carrying a large amount of cash, especially if travelling to more remote islands without plentiful ATMs, so be sure to keep your money and travel documents safe.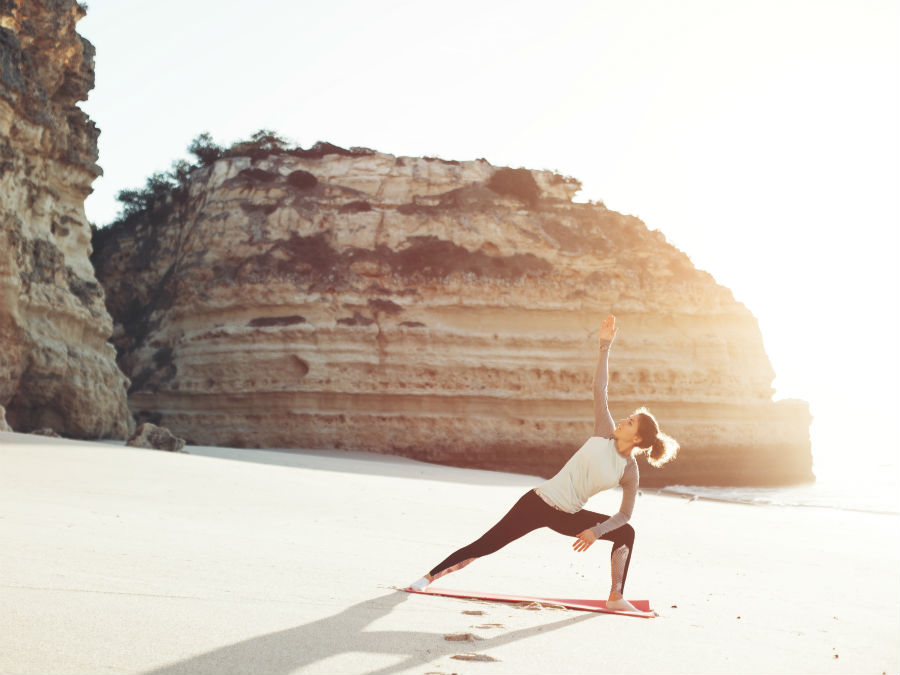 8. Portugal
Best for: Lively cities and charming fishing towns
If fresh food, fabulous architecture and dramatic coastal scenery appeal to your senses, then Portugal could be the perfect place to practice your spirituality. The small European nation is growing as a hot-ticket yoga destination, with many resorts stretching from the Algarve to Lisbon.
Popular retreats:
Insider tip: Portugal's tourism industry is booming, with many areas bustling with tourists in the high season. Aiming for off-peak periods like Autumn can be a great way to enjoy great weather at lower prices.
Do you have a favourite place in the world to practice yoga? We'd love to hear it! Send us an email at stories@scti.com.au and tell us more.
We won't identify you unless you say we can, and we won't use this information for any other purpose than marketing. If you'd like to access a copy of the personal information we hold about you, please send us an email at info@scti.com.au.
The content of this article is general and provided for information purposes only. Southern Cross Travel Insurance (SCTI) doesn't guarantee or warrant the accuracy, completeness or currency of the articles.
This article may contain hyperlinks to other websites owned or operated by third parties, or references to third party products or services. SCTI isn't responsible for, and makes no recommendation about, the content or accuracy of any third party website, or for the suitability or performance of any product or service. The inclusion of a link in this article doesn't imply that SCTI endorses the website or third party product/service.