A Culinary Exploration Down Under: A Foodie's Guide to Australia's cuisine from Coast to Coast
Australia, a land of diverse landscapes and rich cultural heritage, is not only a traveller's dream but also a paradise for food enthusiasts. While its culinary reputation may not be as universally recognised as some other destinations, Australia offers a captivating and dynamic food scene that caters to all tastes and budgets.
A Taste of Aussie Cuisine
Much like its multicultural population, Australian cuisine is a fusion of influences from around the world. From traditional Indigenous flavors to modern multicultural dishes, the Australian food landscape is a vibrant tapestry of flavours . The country's access to fresh ingredients, from succulent seafood to top-quality meats, ensures that every meal is a delightful exploration of taste.
While some iconic Australian dishes might sound unfamiliar to international visitors, such as Vegemite (a salty spread for toast) and fairy bread (buttered bread topped with colourful sprinkles), there's an array of mouthwatering offerings to discover.
Discovering Iconic Aussie Foods
Similar to how the United States has its classic burgers, Australia boasts its unique culinary treasures. Indulging in a plate of freshly caught seafood, like prawns and Moreton Bay bugs, is an essential Australian experience. The country's vast coastline ensures a steady supply of the freshest seafood delicacies.
Aussie barbecue culture is another emblematic aspect of Australian dining. From snags (sausages) sizzling on the grill to marinated steaks, a barbecue gathering is an Australian social tradition that showcases the nation's love for outdoor dining.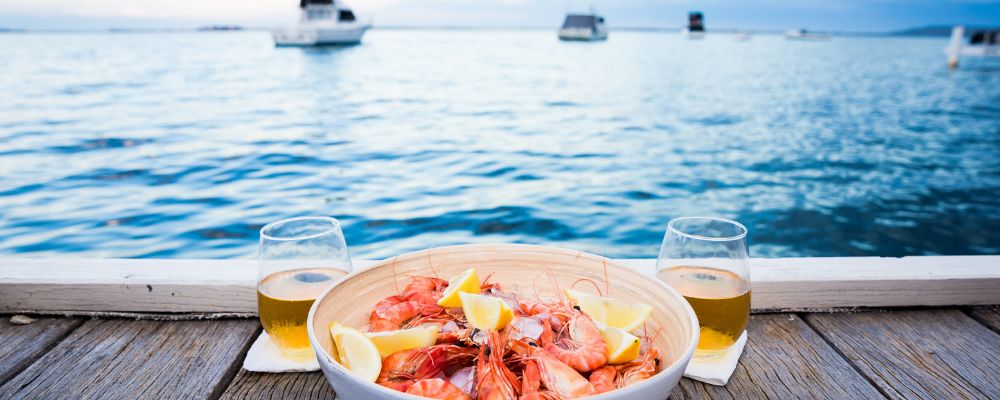 Eating Across the Land Down Under
While Australian cuisine can be enjoyed throughout the country, certain cities and regions offer exceptional food experiences that are worth exploring.
Sydney - The Culinary Harbor Sydney, with its iconic harbor views, is a melting pot of international cuisines. From the bustling markets of Chinatown to the waterfront dining options at Darling Harbour, Sydney caters to all food preferences. Fine-dining establishments like Quay and Tetsuya's offer a taste of gourmet excellence.
Melbourne - The Food Capital Melbourne' s diverse culinary scene reflects its multicultural population. Renowned for its café culture, the city is a haven for coffee aficionados. Additionally, Melbourne's laneways hide hidden gems like hole-in-the-wall eateries and speakeasy bars, offering a unique dining adventure.
Adelaide - The Wine and Food Hub Adelaide, nestled in the heart of wine country, offers a culinary journey paired with exquisite wines. The city's Central Market is a paradise for food lovers, showcasing local produce, cheeses, and gourmet delights. Nearby wine regions like Barossa Valley provide an opportunity to savor world-class wines alongside delectable meals.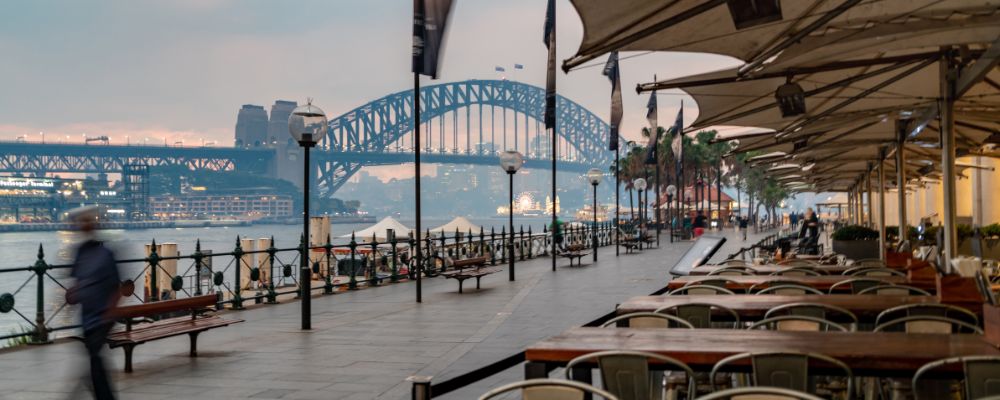 Australia's Hidden Culinary Treasures
As any food enthusiast knows, some of the best culinary experiences lie beyond the well-trodden paths.
Tasmania's Gourmet Trail. Tasmania, known for its pristine landscapes, also boasts a gourmet trail that showcases local produce and artisanal creations. From farm-to-table dining experiences to visiting chocolate factories and cheese makers, Tasmania is a paradise for foodies.
Indigenous Bush Tucker Experiences. For a truly unique culinary journey, consider exploring Indigenous bush tucker. Many regions offer opportunities to learn about and taste traditional ingredients like kangaroo, emu, and native fruits, giving insight into Australia's ancient food heritage.
The Beachside Fish and Chips. No foodie's guide to Australia would be complete without mentioning the joy of indulging in fish and chips on a sandy beach. From Bondi Beach in Sydney to St Kilda Beach in Melbourne, this quintessential Aussie experience is a must.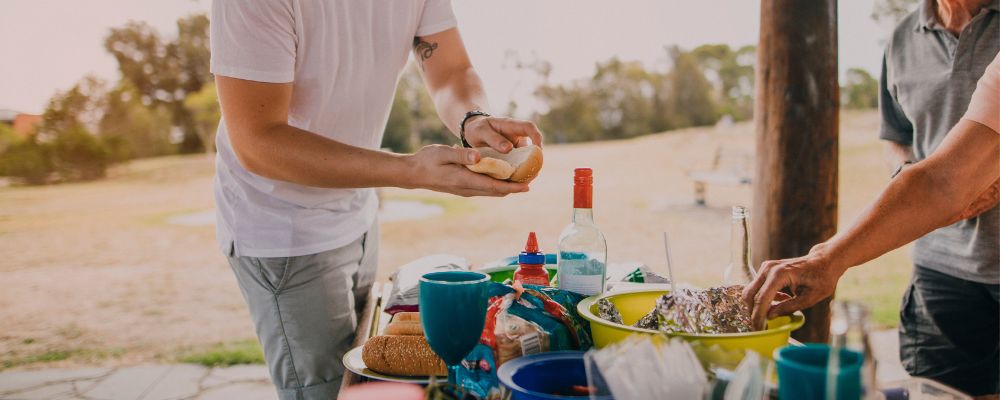 Final Culinary Thoughts
Australia's food scene is a delight for all palates, from traditional tastes to modern innovations. Whether you're savoring a plate of fresh seafood by the ocean, exploring multicultural markets in the cities, or immersing yourself in Indigenous flavors, Australia's cuisine offers an unforgettable journey through taste. So whether you're enjoying a beachside barbecue or tasting the finest wines in the vineyards, your culinary adventure in the land Down Under promises to be an incredible exploration of flavors.
The content of this article is general and provided for information purposes only. Southern Cross Travel Insurance (SCTI) doesn't guarantee or warrant the accuracy, completeness or currency of any article.
This article may contain hyperlinks to other websites owned or operated by third parties, or references to third party products or services. SCTI isn't responsible for, and makes no recommendation about, the content or accuracy of any third party website, or for the suitability or performance of any product or service. The inclusion of a link in this article doesn't imply that SCTI endorses the website or third party product/service.