15 apps for easier travel
For some, travelling offers the perfect excuse to unplug, escape the screens and leave the gizmos and gadgets behind. But for others, travelling is best experienced with a passport in one hand and their phone in the other. With today's incredible variety of travel apps, it's easy to see why.
So how do you find travel apps that won't just drain memory from your phone? Let's look at a list of some of the best travel apps currently available. With choices like these, travelling will be easier than ever before, from packing your bags to finding dinner on the go.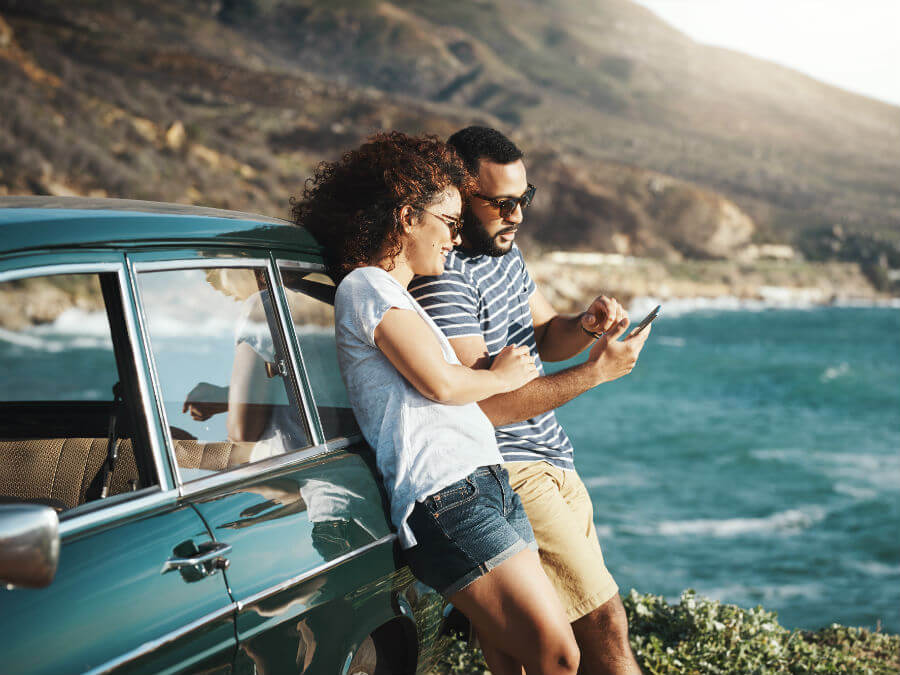 Planning and organisation
Best for: organising itineraries and documents
Instead of searching through your emails and texts for booking confirmations and schedules, depend on one easy-to-use app for organising all of your routes and documents. The Tripit app can arrange your details no matter where you book, and it gives you a leg up on travel changes as they happen. For instance, you'll receive a notification from Tripit if your gate assignment changes at the airport.
Best for: planning road trips and discovering sights off-the-beaten-path on the way
Hitting the road? Download the Roadtrippers app for helpful planning tools and a more satisfying route. The app offers suggestions of oddities and features within a few miles of your most efficient course. This app enriches your travel and introduces you to new sights and experiences. It also estimates your petrol costs, helping you to budget your travel expenses.
Best for: creating suitcase-packing checklists
What if you could embark on a trip without forgetting to pack a single item? What if you took everything you needed without packing too much?
That's the power of Packing Pro. It offers an impressive selection of packing templates, which you can customise and save for future trips. Set a few parameters (days on the trip, abroad or domestic, activities planned), and the app churns out a custom checklist. You can share your list with your family and friends, so everyone arrives in style.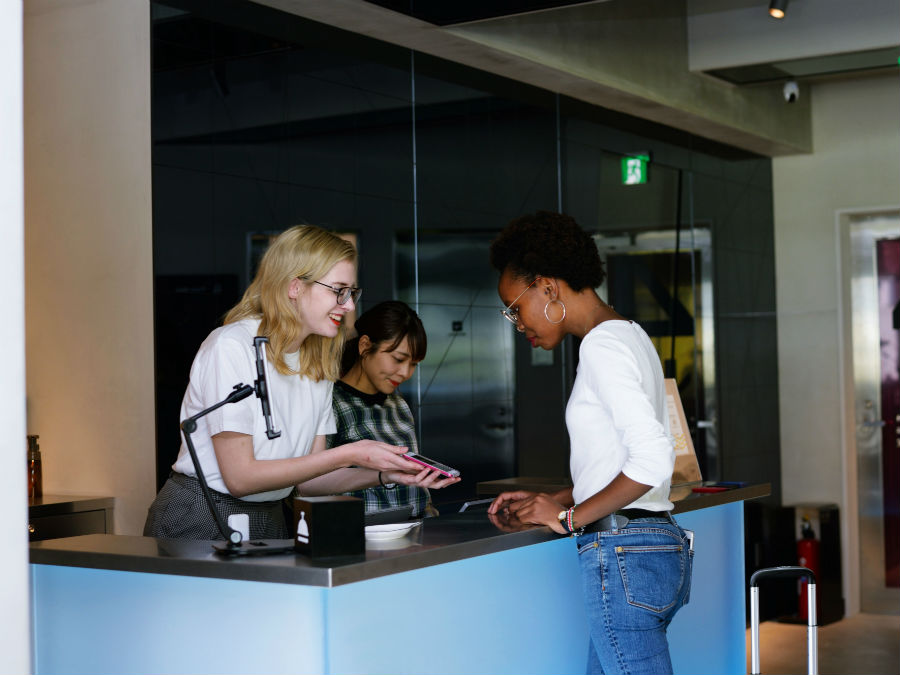 Booking
Best for: booking flights and hotels
Search hundreds of other travel sites from one easy-to-use app, so you never leave a tempting option on the table. With KAYAK Trips, you can use smart search options like the following:
Unlock exclusive mobile-only rates
Pick a destination and search with flexible dates
Filter options based on stops, amenities and departure times
Securely book without having to re-enter your credit card information
Book when prices are calculated to be the lowest
Additionally, KAYAK Trips will organise your itineraries and keep you up-to-date on changes, delays and other real-time adjustments.
Best for: finding deals on rental cars, flights, and accommodations
When you save money on flights, accommodation and rental cars, you have more to spend on the fun stuff. Skyscanner tracks flight prices and illustrates the cheapest times to fly. Best of all, it never uses website cookies to bump up the fares.
You can also securely stash your passport details in the app, adding a layer of security to your travel plans. With 30 languages and interactive maps, Skyscanner is a must for budget-conscious travellers.
Best for: booking hotels, hostels, home rentals and even tours and events
Find the perfect place to stay with the Airbnb app. Whether you're looking for a hotel, a hostel or a room in a local's home, you can find favourite spaces from Palau to Pittsburgh.
Explore listings and destinations right from your phone, and securely book through the app, which also serves as the communication hub with your host. The app guides you to your home-away-from-home with handy maps, and even offers activity suggestions to fill your days.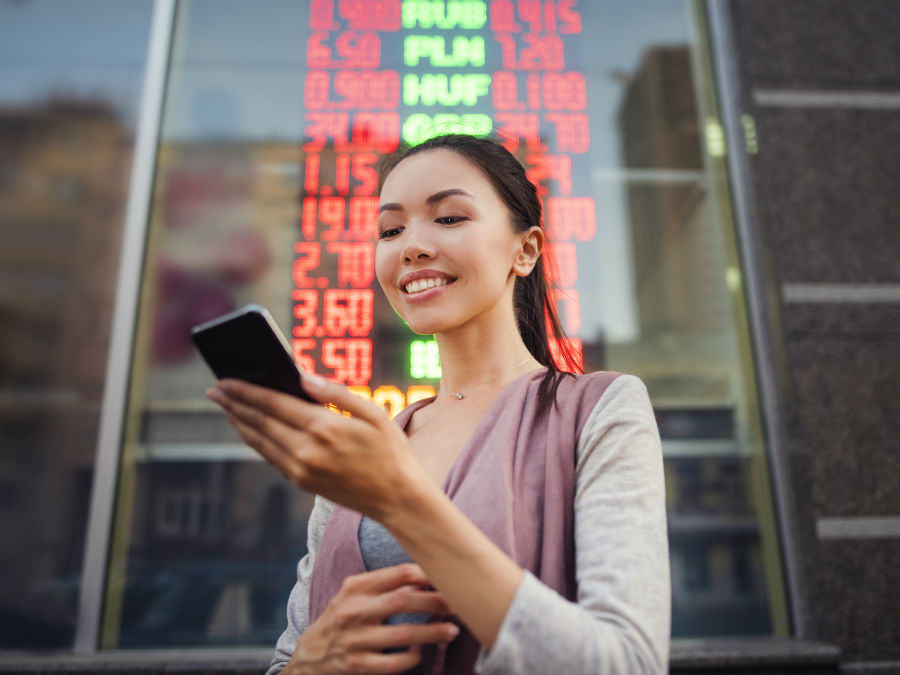 On-the-go tips
Best for: providing up-to-the-minute currency conversions
Not sure if the airport kiosk offers competitive exchange rates? Need to transfer money from your home bank account?
The XE Currency Converter Pro app provides reliable exchange rates and charts to keep travellers money-savvy on the road. You can monitor up to ten currencies of your choice, set alerts and receive notifications, and perform money transfers via the app.
Best for: helping you avoid roaming charges
Locate fast WiFi anywhere with the Free WiFi Finder app. The app's developers focused on the quality and speed of WiFi, so the app can direct you to the best connections, wherever you are. Download WiFi maps before you arrive at your destination, so you'll be able to immediately head to the area's best connections.
Forget about roaming charges. With this app, you'll never be caught scrambling for WiFi or submitting to outrageous roaming fees from your local provider.
Best for: tracking expenses as you travel
With the Trail Wallet app, you can track your travel expenses quickly and easily. Stay within your budget by setting goals and following up with actual results. Check out the app's handy features:
Comprehensive summary screen for at-a-glance information
Interactive bar chart with the last five days' spending
Per-trip history with pie charts
Add images (perfect for snapping photos of receipts)
Local currencies for 218 countries
Best for: finding great dining options on-the-go
Available in over 10,000 cities around the globe, Zomato guides you to your next perfect meal. Use the app to easily search for restaurants, cafes, pubs and bars, and read reviews left by other users. Create your own collection of favourite spots, and share your lists with family and friends. In some locations, you can book tables through the app and even order takeout and delivery.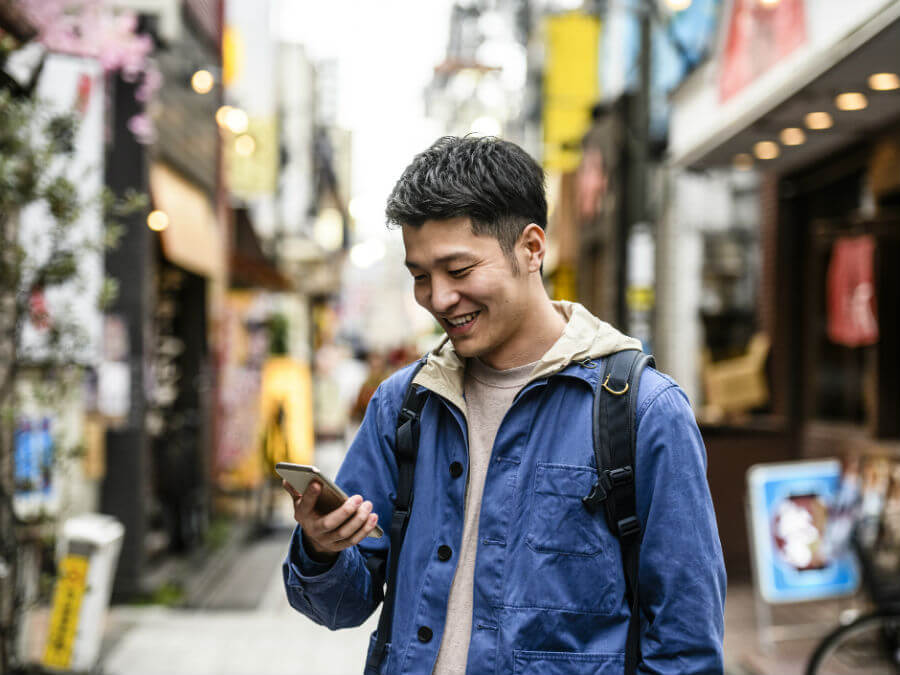 Communications
Best for: learning essential words and phrases
Learn the basics of a language before your plane even touches down with the user-friendly Duolingo app. Learn and practice a new language during your commute, your breaks or any other time you have a few minutes. With more than two dozen languages to choose from, you'll find that learning with Duolingo is fun and addictive.
Best for: translating more than 100 languages
Translate between 103 different languages right from your phone. Google Translate can be a lifesaver when you're travelling abroad. Using the instant camera translation feature, you can translate text in images by merely pointing your camera at it. Need to decipher the ingredients list on a box of biscuits? Point your camera at the box and read the list in English. What could be easier?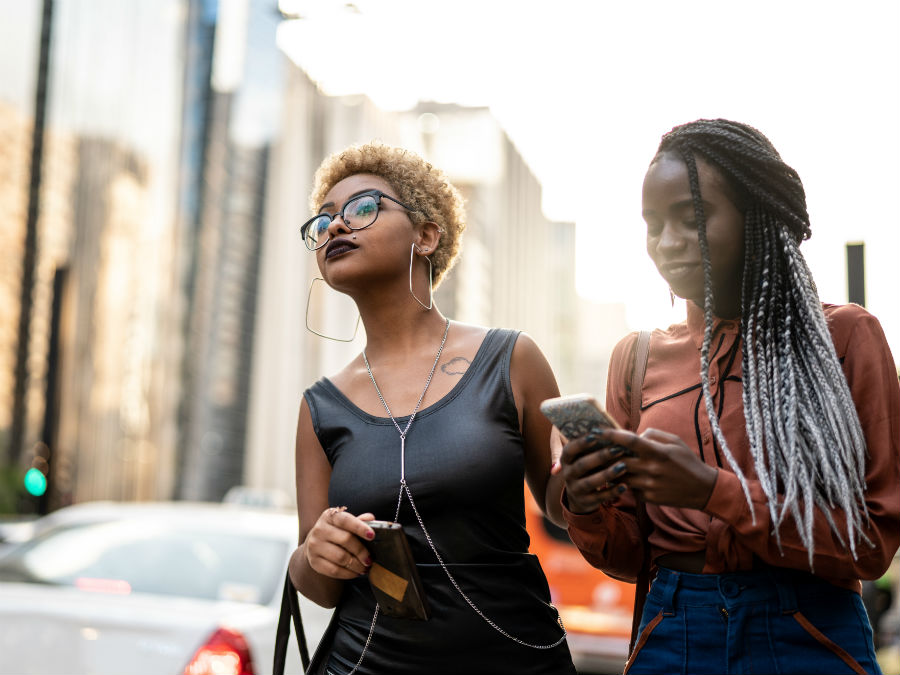 Transportation
Best for: helping you navigate unfamiliar cities
Citymapper makes cities more comfortable to navigate, especially for first-time visitors. Find the best route from Point A to Point B, whether you're walking, cycling, driving or taking a metro, ferry, bus, train or Uber. City Mapper works in real-time, informing you of delays and disruptions. You'll probably discover routes you didn't know existed, and you can share your live trip with your friends.
Best for: finding rides in 173 countries
With the Uber app on your phone, you can call for a ride even if you don't have any cash on hand. Before you place your order, you can see the approximate cost, helping you to decide the best transportation option for the moment. Available in more than 630 cities worldwide, Uber makes it easy to get from A to B, whether you need a lift to the airport or a ride across town.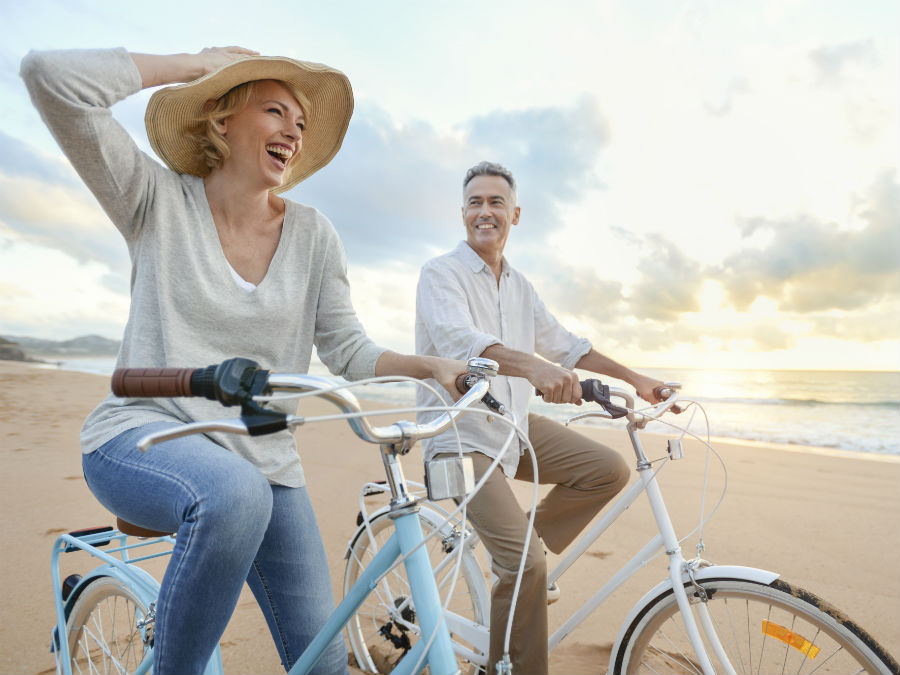 Just for fun
Best for: sending smiles through the post
And last, but certainly not least, we've included a fun app to add some spark to your next holiday. Before Snapchat and Instagram, travellers sent postcards to their friends back home to share their adventures and express their affection. Touchnote lets you send custom-made cards and postcards straight from your phone. Your photos and messages are printed out and mailed to your friends and family. Make someone's day by sending a custom postcard while you're away!
Do you have a favourite travel app? We'd love to hear about it! Send us an email at stories@scti.com.au and tell us more.
We won't identify you unless you say we can, and we won't use this information for any other purpose than marketing. If you'd like to access a copy of the personal information we hold about you, please send us an email at info@scti.com.au.
The content of this article is general and provided for information purposes only. Southern Cross Travel Insurance (SCTI) doesn't guarantee or warrant the accuracy, completeness or currency of the articles.
This article may contain hyperlinks to other websites owned or operated by third parties, or references to third party products or services. SCTI isn't responsible for, and makes no recommendation about, the content or accuracy of any third party website, or for the suitability or performance of any product or service. The inclusion of a link in this article doesn't imply that SCTI endorses the website or third party product/service.