Ultimate airport hacks
Airports can be overwhelming at the best of times. A maze of gates and terminals, bustling holiday crowds and ever-changing luggage laws can be a recipe for stress, especially as your departure time creeps ever closer.
Throw in lost luggage, flight delays and lengthy stopovers, and it's easy to see why many travellers view the airport as the least enjoyable part of the travel experience.
However, with some clever preparation and insider knowledge, you can make your time at the airport a breeze. In this article, we look at a few tips and tricks to get you through the airport with success, from getting there to taking off and everything in between.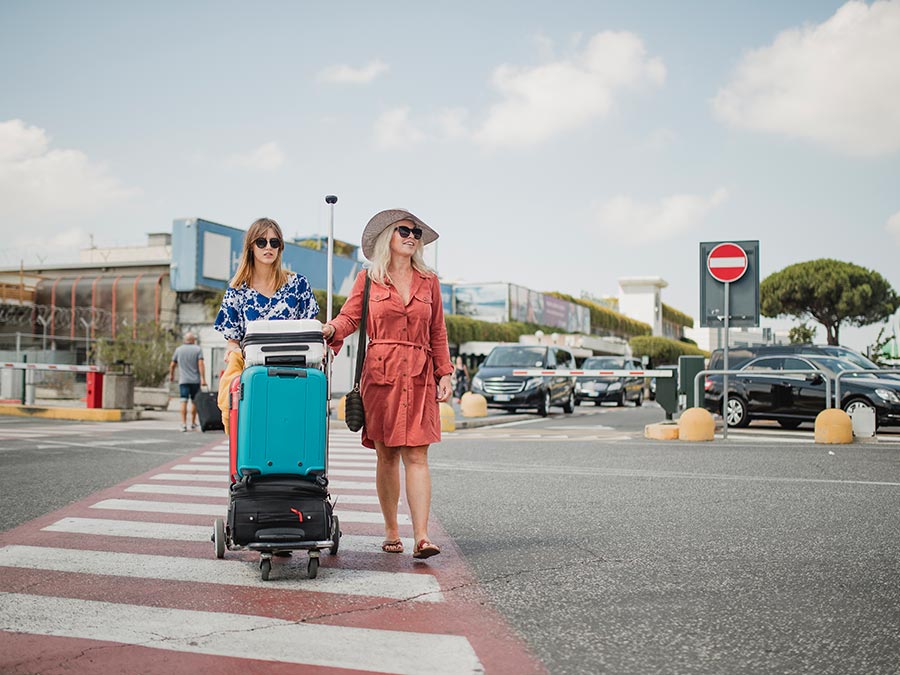 Getting to the airport
Every traveller knows the feeling; watching the clock, the frantic taxi ride, the rising dread when your passport isn't where you thought it was - getting to the airport can be a nightmare if you're unprepared. Keep the following three tips in mind and you'll simplify that first stage of travel.
Tip 1: Timing is everything
Sounds obvious, right? But it's remarkable what leaving a little bit of extra time can do for your stress levels while travelling. We're all guilty of making silly decisions when we're rushing, so take your time, err on the side of caution and arrive early.
Tip 2: Check in online
Most major carriers now give passengers the option to check in for their flights online. This can drastically speed up your check in time at the airport, and let you avoid those confusing self-serve check in machines, so be sure to research your airline's check in policy a few days before departure.
Your carrier may even have a mobile app where you can check in, view flight information, and receive alerts if your itinerary changes.
If online check in isn't available, research your airline's counter location at the airport ahead of time so you know exactly where to go when you arrive. Many airports have a map available on their website where you'll find this information.
Tip 3: Book a car spot
If you're the kind of traveller who prefers to park at the airport while you travel, consider booking a car space a few days before departure. A spot close to the lift can be a strategic choice if you're packing heavy luggage.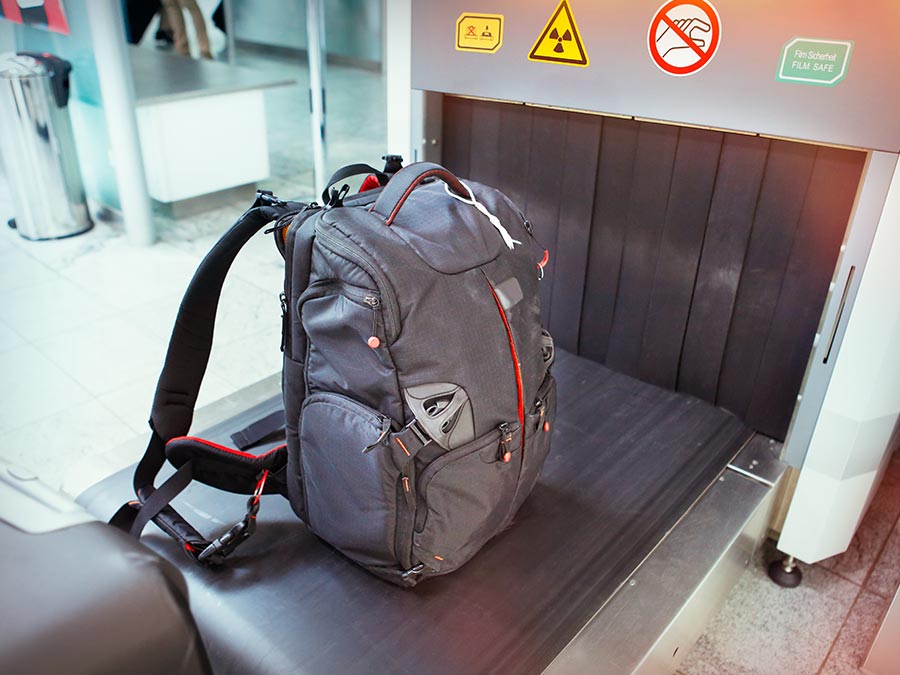 Getting through security
What electronics can you take in carry-on luggage? What liquids are allowed? And what exactly is classed as a gel? Airport security rules are constantly changing, which can be confusing even for experienced travellers. These three tips will help you to pass through security with confidence.
Tip 1: Know the rules
Knowing what's permitted in check in luggage is the key to a stress-free security process. Cabin luggage rules change regularly and are often dependent on your destination, so check your airline for current regulations.
Tip 2: Pack strategically
If you need to remove your laptop while passing through security, don't pack it at the very bottom of your bag! Store your electronics in a separate compartment where they're easy to remove once you reach the screening.
If you're carrying liquids, aerosols, gels, medication or anything else that requires close inspection at security, ensure you've followed packing regulations and can present these items separately if needed.
Tip 3: Be patient
Fussing and fretting won't make the queue move any faster, and could even cause further delays if you attract unwanted attention. Be patient at airport security and never argue with staff; it's their job to keep you safe.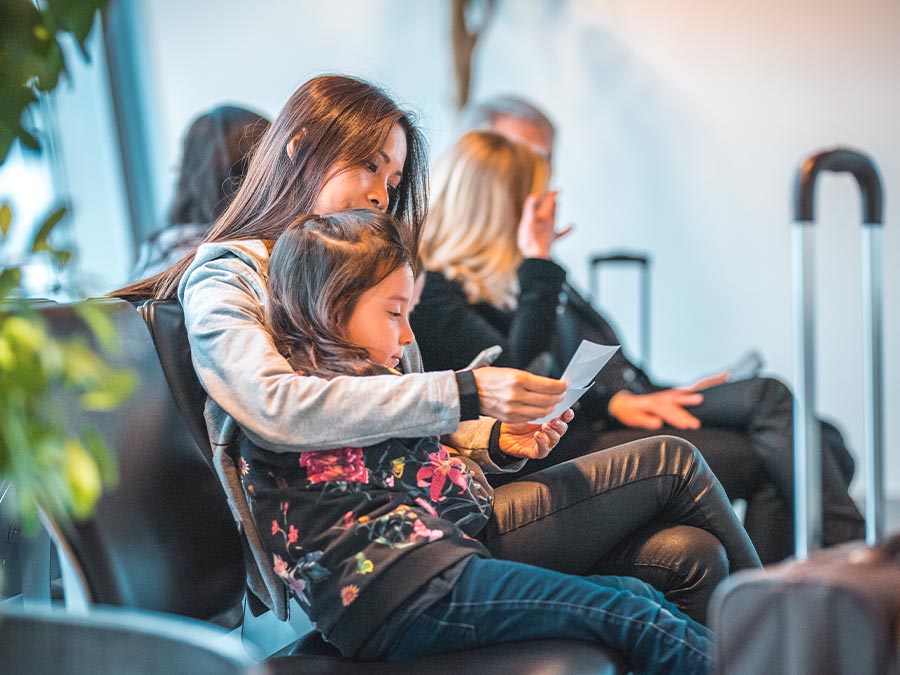 Waiting for departure
You've made it to the airport with time to spare, passed through security without a care, and now you've got an hour or two to relax before departure. The following four tips will help you to make the most of your time waiting for takeoff.
Tip 1: Find your gate early
Even if you're not departing for an hour or two, it's a good idea to do a walk-past of your gate so you know exactly where to go when the time comes. If your gate number hasn't been announced yet, your flight will be listed on a display board and updated when the gate is known.
Check boards regularly as gate numbers can often change last minute, and always obey recommended arrival times at your departure gate. To beat the long queues, check whether your carrier offers a "queue jump" pass that grants you priority boarding, which can often be purchased with your ticket for a small fee.
Tip 2: Take advantage of shopping, entertainment and food
Once you've found your gate or a display board to monitor, why not take some time to relax before your flight? Today's airports aren't just transportation hubs; they can be a shopper's paradise, a foodie heaven and a theme park of activities for all ages.
In fact, Changi airport in Singapore boasts a movie theatre, giant slide, high-end shopping and even a butterfly garden! Depending on your departure time, why not explore what's on offer before you fly.
Tip 3: Lounge access
Airport lounges can be a slice of serenity among the usual chaos. Mostly available to business and first class passengers, they offer an exclusive space to unwind, with buffet meals, drinks and comfortable amenities.
However, you don't need to be a first class flyer to take advantage of these airport oases. Many airlines sell lounge day passes, some airports even offer public lounges for a fee, and some credit cards include airport lounge benefits.
Tip 4: Plan your layovers
Long layovers are often unavoidable, and can even save you considerable money on your plane ticket. Despite these savings, an eight hour stopover between flights can be a gruelling experience.
However, if you plan these stopovers ahead of time, they can also be an opportunity to explore another destination, or simply recharge before the next leg of your journey.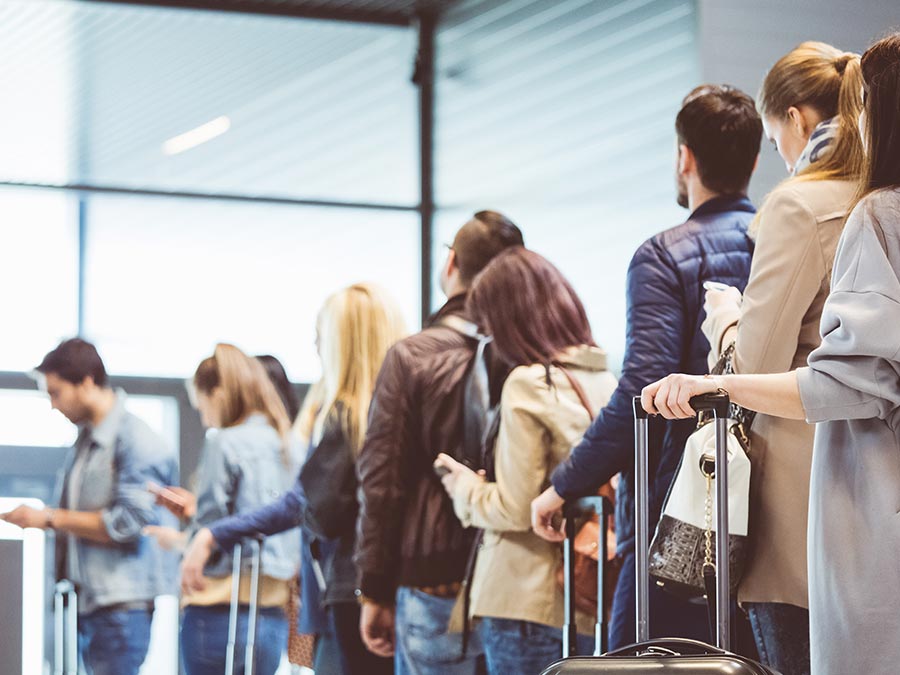 Dealing with delays and disruptions
Flight delays are undoubtedly one of the most frustrating realities of travelling. Disruptions and cancellations can throw off your itinerary, leaving you scrambling to make alternative arrangements. These four tips will help you to make the best of a bad situation.
Tip 1: Get accurate information
Never rely on hearsay when it comes to flight delays. Other passengers might vent their frustrations and pass on inaccurate information in the process, so it's essential that you hear it from the source.
Flight changes will be communicated on display boards, by airline staff at your gate, and on your carrier's mobile app if applicable. Base your decisions only on information that you trust.
Tip 2: Store carry-on luggage in a locker
If you're settling in for a longer delay, consider storing your carry-on luggage in an airport locker. This can free you up to explore the airport shops and entertainment without worrying about managing your bags.
Tip 3: Find somewhere comfortable
If your flight is delayed for a few hours, find somewhere comfortable to set up with plugs to charge your devices and close proximity to bathrooms. But remember, never leave your bags or belongings unattended.
Tip 4: Know your entitlements
If your flight is delayed for a significant amount of time, or cancelled entirely, it's important that you understand your entitlements as a paying passenger.
For example, many airlines state that if your flight delay exceeds a certain number of hours, or is delayed overnight, you're entitled to accommodation, meals and other expenses you incur during this time. Check your carrier's policy and seek clarification from staff if you're unsure.
Lost property/baggage
There you stand, bleary eyed, tired and itching to start your adventure or return home. The luggage carousel runs round and round, and soon becomes entirely empty of bags.
You've made it to your destination, but your luggage has not. Here are three tips for what to do next.
Tip 1: Double check you're at the right carousel
After hours upon hours cooped up on a plane, the mind isn't usually at its sharpest. If your bag isn't appearing, double check display boards to see whether you're watching the right carousel for your flight. If you don't recognise any other passengers waiting for their bags, this could be a sign you've become lost on your way.
Tip 2: Find the counter
According to this article from the BBC, tens of millions of bags go astray every year. Airport staff at the baggage claim office are well-versed in how to best go about locating your belongings, so be sure to follow their advice and remain calm.
Some airlines require you to report missing baggage within a certain time period to be eligible for their cover, so don't delay if you believe your bags have been lost.
Tip 3: Check other oversized baggage pickup areas
Oversized items usually appear at a different location than the regular baggage carousel. Many airports have several designated oversized item pickup areas, and they can often be unpredictable. If your oversized luggage isn't appearing at one area, do a quick check of other drop off zones before reporting missing luggage.
Do you have a travel hack to make your time at the airport more enjoyable? We'd love to hear it! Send us an email at stories@scti.com.au and tell us more.
We won't identify you unless you say we can, and we won't use this information for any other purpose than marketing. If you'd like to access a copy of the personal information we hold about you, please send us an email at info@scti.com.au.

The content of this article is general and provided for information purposes only. Southern Cross Travel Insurance (SCTI) doesn't guarantee or warrant the accuracy, completeness or currency of the articles.
This article may contain hyperlinks to other websites owned or operated by third parties, or references to third party products or services. SCTI isn't responsible for, and makes no recommendation about, the content or accuracy of any third party website, or for the suitability or performance of any product or service. The inclusion of a link in this article doesn't imply that SCTI endorses the website or third party product/service.