Top 8 Fijian islands for adventure travellers
White sand, swaying palms, sapphire waters and dazzling reefs - the countless islands of Fiji can all start to look the same to the untrained eye. However, as seasoned tropical wanderers will tell you, they're each unique in their own way. Finding the perfect Fijian island to host your adventure is only a matter of research.
From remote eco-friendly outposts to the heart-shaped and hugely expensive, here are eight Fijian islands with enough tropical adventure for everyone.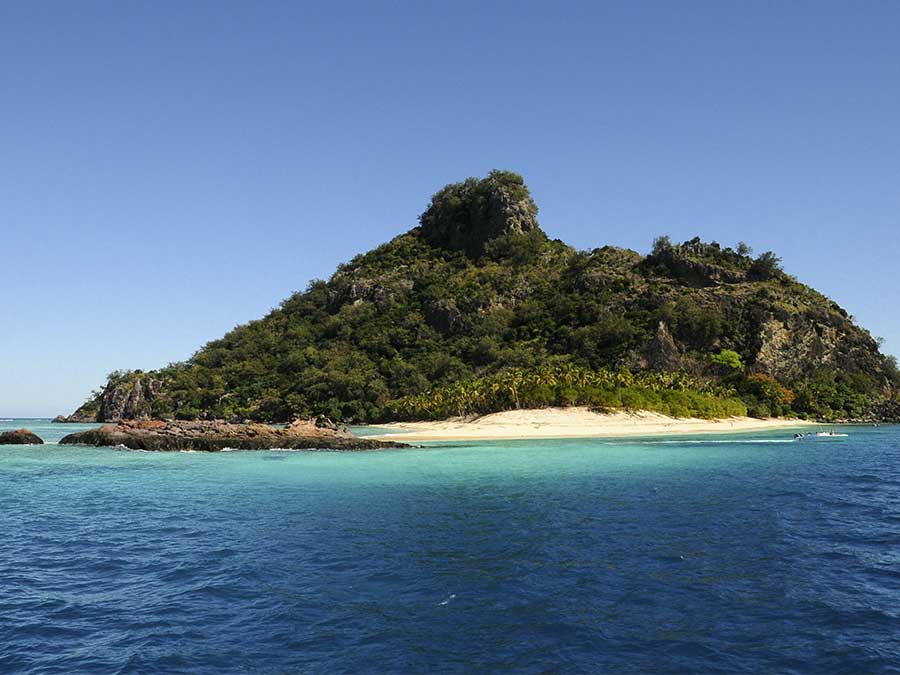 1. Castaway Island
For an iconic Fijian seaside escape, few places can rival Castaway Island. Castaway, also called Qalito, is a cocktail of swaying palms, tranquil waters and bleach-white sand. It's also home to one of the most popular resorts in the country - Castaway Resort. Founded in 1966, the resort caters to families, couples, honeymooners and solo travellers alike, with a wide variety of free and paid-for activities.
Like other islands in the Mamanuca Island Group, Castaway Island is fringed by spectacular coral reefs. There are over 30 stunning dive sites within just 20 minutes of the Castaway Resort, making it one of the most popular destinations for scuba diving and snorkelling in Fiji. The PADI Five Star Gold Palm Dive Centre offers day and night-time scuba dives, and also full Open Water Certification training with a dive master. Just remember that if you're participating in any dive activities, you must either hold an open water diving certificate or be diving with a qualified instructor.
Insider tip: The Dive Centre at Castaway Island is run by accredited divers, but ensure you pay special attention to safety instructions because diving can be a deceptively dangerous activity. A few fundamentals in dive safety include:
Never hold your breath, as it can cause severe and even fatal damage to your lungs.
Ascend safely to avoid decompression sickness. A general rule is to always rise slower than your smallest air bubble.
Always stick to your limits. If you don't feel physically or mentally fit to dive, don't push yourself!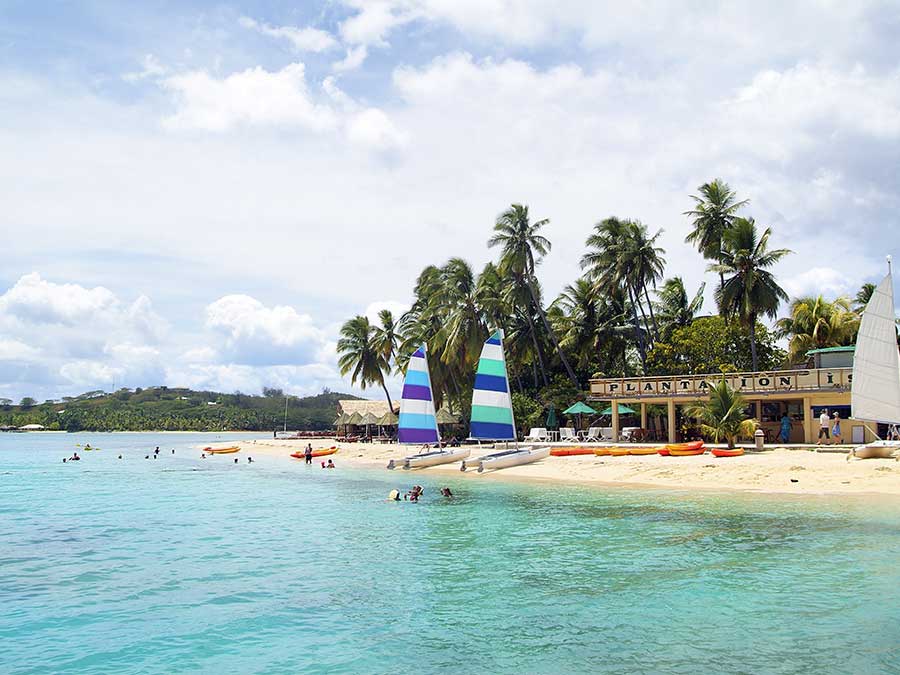 2. Malolo Lailai Island
Like Castaway Island, Malolo Lailai also lies in the stunning Mamanucas, which are easily accessible by catamaran from Port Denarau. Malolo Lailai (meaning 'Little Malolo') is a veteran figure of Fiji's resort scene.
The island boasts three separate resorts: the family favourite Plantation Island Resort, the 'yachties' favourite Musket Cove (which includes its own yacht club and marina), and Lomani, the adults-only honeymooners paradise. For travellers looking for a comfortable yet action-packed Fijian escape, Plantation Island Resort offers everything from mini golf to big game fishing tours.
Plantation Island Resort has a large arsenal of water sports gear to rent, including Hobie Cats, canoes, windsurfers and banana boats.
Insider tip: Plantation Island Resort hosts hundreds of high-school leavers in late November and early December each year. If you're after a serene resort getaway, avoid these weeks because "schoolies" have a reputation for rowdiness. Tragically, one school leaver drowned at Plantation Island Resort after partying next to one of the resort's many pools late into the night.
Visitors should also check that there is no construction in progress on the resort during their stay. Some guests may be expecting tropical serenity, only to find they wake up to the rumble of a nearby bulldozer each morning. However, keep in mind that regular building and repair work is an unfortunate reality for the Fijian resorts that are vulnerable to tropical storm damage, so avoid making insensitive complaints - it's best to check before you book!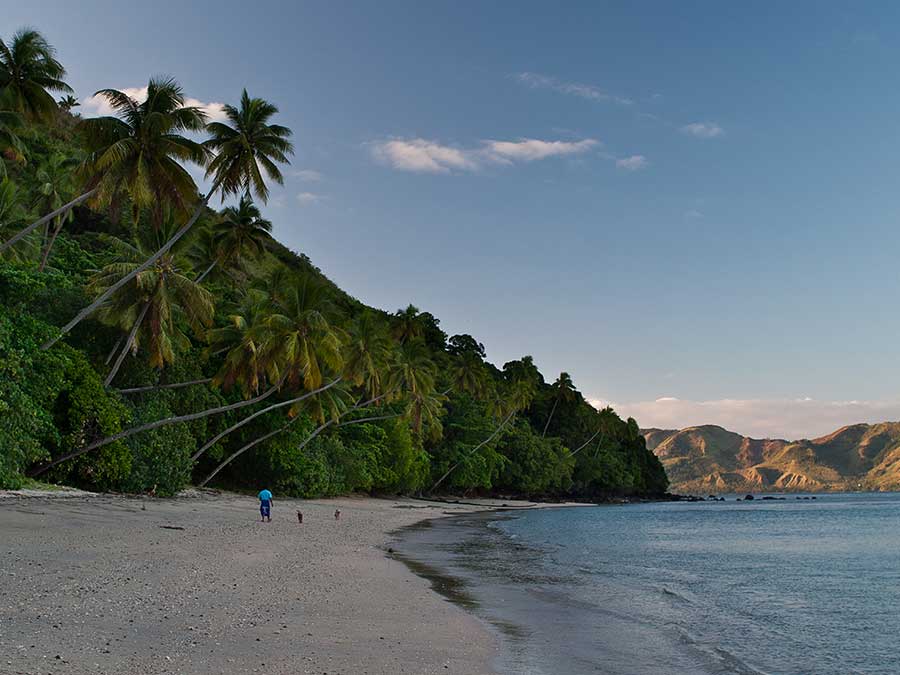 3. Kadavu Island
Despite its considerable size, in many ways Kadavu Island feels like Fiji's forgotten corner. The southern island is a remote outpost of lush forest, winding rivers, virgin beaches, quiet local Fijian villages, and the world-famous Great Astrolabe Reef - one of the largest and healthiest coral reefs in the world.
Kadavu's unspoiled landscape has inspired a number of eco-friendly accommodations, like the Matava Resort. The award-winning resort has a strong reputation as a leader in sustainable tourism in Fiji.
While the world class snorkelling and diving available on Kadavu is enough to keep any nature-lover occupied, the local culture offers one of the best experiences on the island. The population of 10,000 live in small villages and enjoy a lifestyle that has remained largely preserved since their ancestors reached the island over 2,000 years ago. Each of the nine districts (or 'tikina') on Kadavu Island have their own chief, and each of the villages is made up of clans (or mataqali) where residents each have a traditional role, such as messengers, builders, fishers and warriors.
Each of the accommodation providers listed on the Kadavu website arranges cultural tours for guests.
Insider tip: The Fijian communities living on Kadavu Island are proudly traditional. When visiting the villages, remember to:
Take off your shoes before entering a home.
Wear modest clothing and remove your hat.
Be prepared to answer personal questions politely, like whether you are married, have children, or what your job is.
Receive gifts and offers graciously.
Refrain from touching the heads of children because it's considered rude.
4. Denarau
No list of go-to Fijian islands would be complete without Denarau, the largest integrated resort in the South Pacific. Denarau began as a resort development in the 1960s and has now grown into an extensive playground for holidaymakers with a taste for the finer things. Hilton, Sheraton and Sofitel all operate resorts on the island, with five-star accommodation and a good chance of celebrity spotting.
As you'd expect with a high-end resort town, Denarau has no shortage of activities to occupy yourself in between meals. A championship golf course, jet ski safaris, game fishing, scuba diving, snorkelling, village tours and even an inflatable water park are all available to guests. If you're planning on diving in Denarau, you must either hold and open water diving certificate or be diving with a qualified instructor.
Port Denarau is a bustling shopping area with a range of restaurants, a supermarket and countless tour operators. Travellers can also reach the Mamanuca islands by catamaran from the marina.
Insider tip: As Denarau isn't as remote as other islands in Fiji, guests should be on their guard for petty crime when visiting surrounding areas. Fiji may be a beautiful nation, but it's also a developing one. Some residents may not have a problem with stealing from wealthy visitors, so be conservative with the valuables that you put on display. Security on Denarau itself is tight, however most guests will travel through Nadi when arriving and departing the island, where they should keep their valuables under close guard.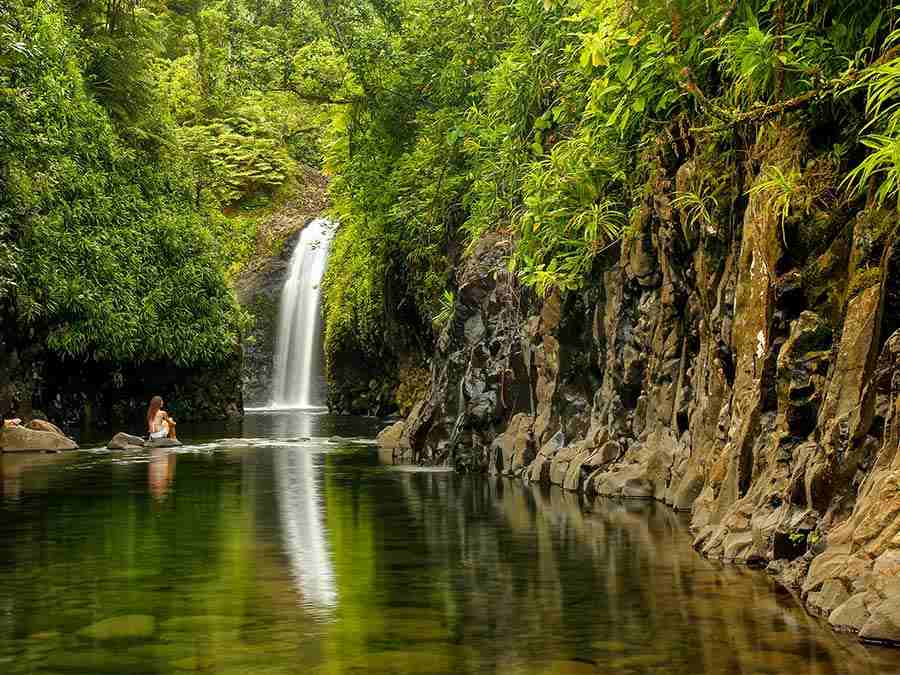 5. Taveuni
Taveuni, nicknamed the 'Garden Island,' is a tropical paradise in every sense. As the name suggests, the Garden Island is cloaked in an idyllic rainforest and fringed by famous dive sites like the Rainbow Reef and Vuna Reef. Like Kadavu Island, Taveuni has a reputation for conservation, with two wildlife sanctuaries operating on the island.
The Paradise Taveuni Resort is a popular choice for visitors to the island, and is renowned for its snorkel safaris. The nearby Rainbow Reef is regarded as one of the top five soft coral dive sites in the world, getting its name from the vividly coloured coral and marine life. Paradise Taveuni offers free guided snorkel safaris to Rainbow Reef for guests and also night snorkel sessions directly off their marina.
Insider tip: No visit to Taveuni is quite complete without exploring all that the pristine waters have to offer beneath the surface. Although snorkelling doesn't present the same level of danger as scuba diving, there are still a few things to remember to ensure you enjoy an accident-free snorkelling experience.
If you're snorkelling in Fiji, remember to avoid touching coral and marine life. The country has its fair share of toxic reef fish that can turn your remote island escape into an emergency repatriation nightmare. Pufferfish, rabbitfish, lionfish, scorpionfish and stonefish are just a few of the potentially deadly creatures you may encounter while snorkelling in Fiji.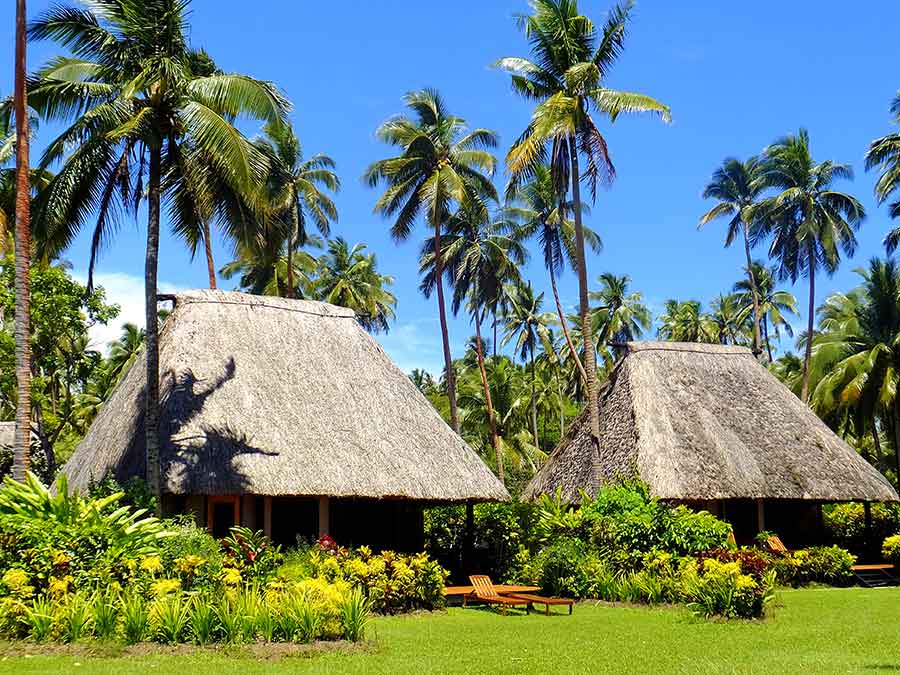 6. Vanua Levu
Vanua Levu may be Fiji's second largest island, however it's a shadow of its southern neighbour in many respects. While Viti Levu has the bustling cities of Nadi and Suva, Vanua Levu has Lambasa - a town of modest population and just one main street. As such, Vanua Levu has flown under the radar for international visitors to Fiji, which is enough to lure travellers with a taste for unique adventure.
The relaxed harbour town of Savusavu is Vanua Levu's answer to Denarau, with a scattering of luxury resorts and enough restaurants and cafes to keep travellers occupied. The town also features the Savarekareka Mission which was constructed in the late 19th century. From Savusavu, travellers can find buses that will take them through the rugged mountains to the town of Labasa, or to the remote local villages of Buca Bay.
Insider tip: If you intend to explore the untouched natural splendour of Vanua Levu, be sure to use extra care because health care resources are limited. Savusavu has a basic hospital with only a handful of doctors, so more serious injuries may require transport back to Nadi.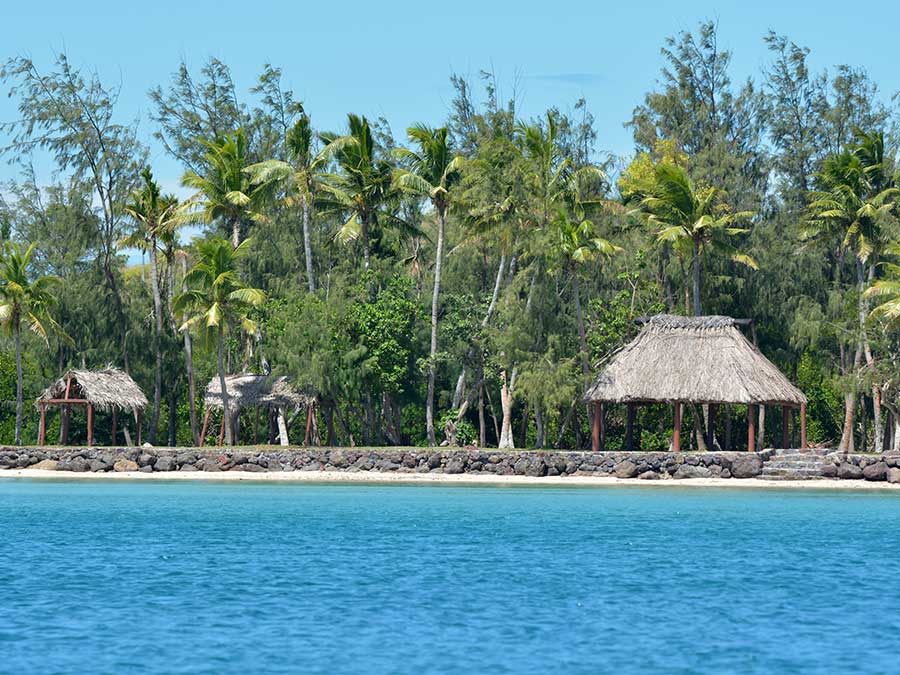 7. Turtle Island
With world class diving and snorkelling, sailing, fishing, kayaking and paddle boarding, Turtle Island might start to sound like all of the other Fijian islands on this list. However, Turtle Island isn't your everyday tropical paradise.
The island in the remote Yasawa chain is occupied by the prestigious adults-only Turtle Island Resort, which accommodates a maximum of 14 couples at any one time. Why 14? Because there are a total of 14 private beaches on the island, of course! The practically unoccupied 500 acres of the island gives guests a true feeling of tropical isolation.
Turtle Island was also the film set of the 1980 film, the Blue Lagoon. Interestingly, the iguanas captured on camera turned out to be an unknown species before herpetologist John Gibbons watched the movie.
Insider tip: Turtle Island Resort's uniquely small quota of guests provides a real sense of tropical isolation. However, it also presents the risk of becoming injured without immediate assistance available. If you're exploring hiking trails or hidden beaches, take extra care to avoid injury, inform hotel staff of your plans, and never wander off alone.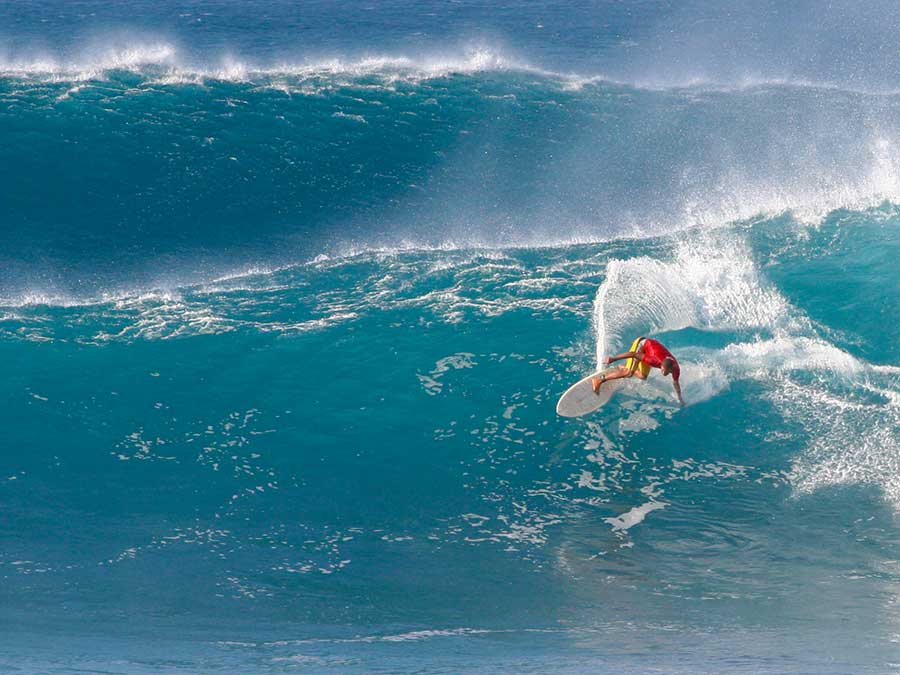 8. Tavarua
A tiny slab of white sand, a smattering of trees and a picturesque reef - from sea level, Tavarua doesn't look like much. However, from above, the almost perfect heart shape of the island reveals itself.
Although to the surfers who occupy the island, its shape means little. The tiny heart in the Mamanucas is surrounded by some of the best waves in the world, notably Restaurants and Cloudbreak, where waves can reach in excess of 10 metres high. Other breaks in the area include Wilkes Passage, Namotu, Tavarua Rights and Desperations, which each work on different conditions. Tavarua Island Resort caters to visiting surfers with relaxed accommodation on the island and boat rides to surrounding waves.
Insider tip: The waves surrounding Tavarua have a global reputation as some of the fastest, most powerful and challenging in the world. For experienced surfers who are hitting the waves, appropriate protection from the reef is essential. For more novice surfers, head to Kiddieland to hone your skills.
With over 330 in the country, choosing the perfect Fijian island to host your holiday can be a challenge, but an amazing problem to have! Do your research, plan carefully and enjoy the tropical getaway of your dreams.
The content of this article is general and provided for information purposes only. Southern Cross Travel Insurance (SCTI) doesn't guarantee or warrant the accuracy, completeness or currency of the articles.
This article may contain hyperlinks to other websites owned or operated by third parties, or references to third party products or services. SCTI isn't responsible for, and makes no recommendation about, the content or accuracy of any third party website, or for the suitability or performance of any product or service. The inclusion of a link in this article doesn't imply that SCTI endorses the website or third party product/service.