Travel insurance for India
From the ancient temples of Mumbai to the picturesque beaches of Goa, India is an exotic travel destination brimming with possibilities. Whether you're looking for a relaxed coastal escape or a whirlwind tour of South Asia's biggest cities, the country caters to travellers of all tastes (especially those with a taste for spice!).
While it's certainly got no shortage of magnificent landmarks, India also has no shortage of dangers for travellers. Sickness, theft, natural disasters and scammers each have the potential to spoil your holiday, which is why it's so important that you protect yourself with a comprehensive insurance policy when travelling to India.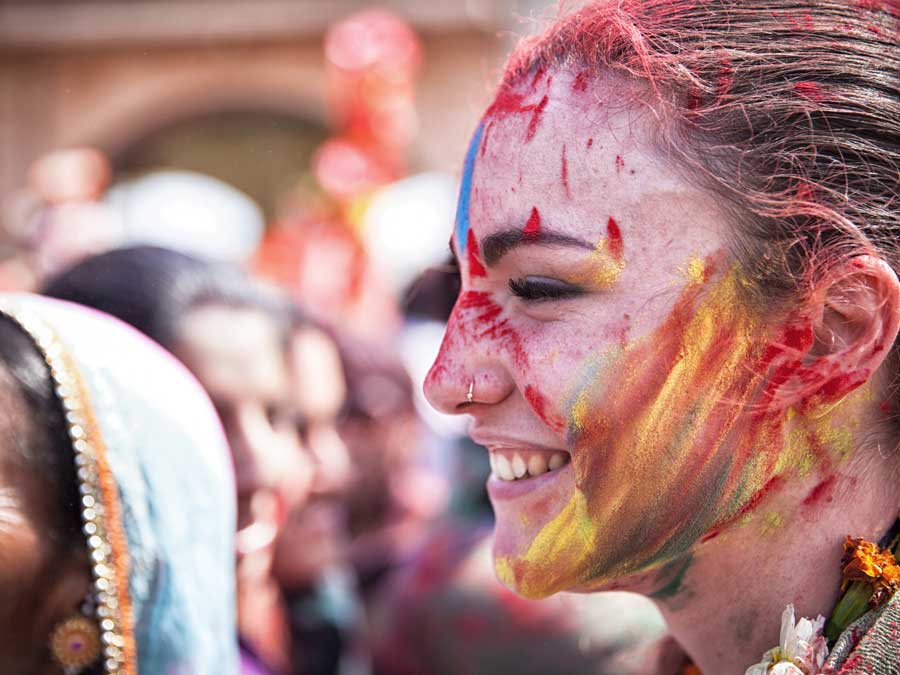 Cover for medical emergencies and hospital bills
Healthcare in India isn't always up to the same standard as in Australia. Food sanitation and general hygiene are poor in many areas, meaning that stomach bugs like the infamous 'Delhi Belly' are common.
We know how upsetting and uncomfortable it can be to fall sick on holiday, which is why our International Comprehensive travel insurance policy includes comprehensive cover for medical emergencies and hospital bills.
To avoid travel diseases like Delhi Belly, remember to:
Always stick to bottled water, including when brushing your teeth.
Avoid eating raw or undercooked food, including salads, seafood and unwashed fruits and vegetables.
Be wary if you choose to eat street food. Any vendors that are popular with locals and tourists alike are usually the safest bet.
Am I covered for cancellations and lost deposits?
Whether it's a cancelled flight or a booking gone wrong, we know that unexpected events can throw your travel plans out of sync. That's why we offer cover for cancellations and lost deposits from the moment you purchase your International Comprehensive travel insurance policy until the moment you leave Australia. So remember, buy your policy early and protect yourself against unplanned cancellations!
We also offer travel interruption cover of up to $30,000 per journey, to provide cover for unexpected events which prevent you from travelling, such as extreme weather.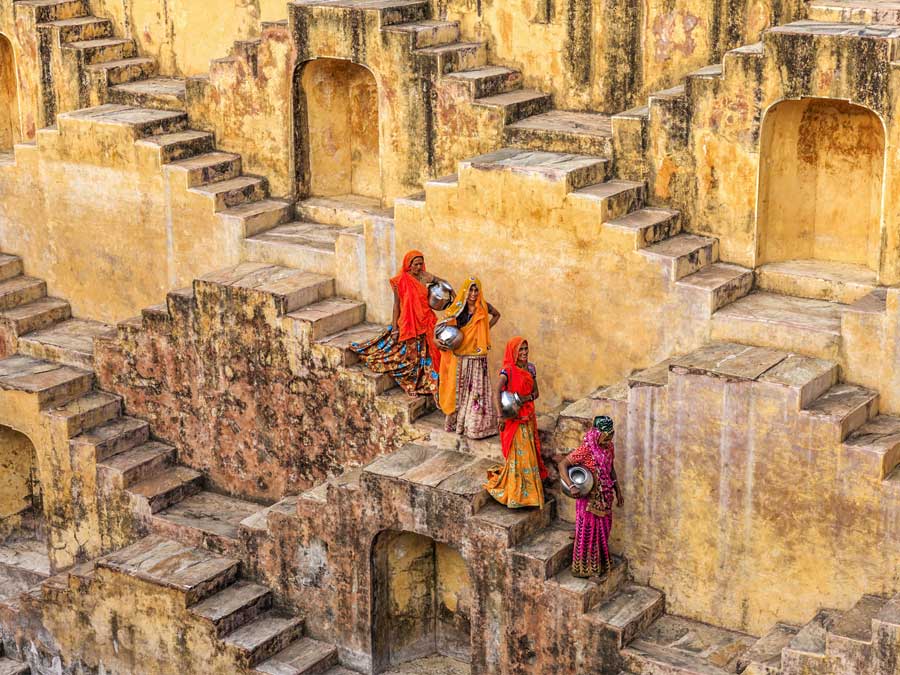 Cover for natural disasters in India
Severe flash floods, earthquakes, landslides and tsunamis have each caused terrifying damage in India in the past. Flooding is the country's most frequent natural disaster, claiming hundreds of lives and destroying homes.
The monsoon season lasts from July to September, when humid winds from the Arabian Sea cause severe rainfall, flash flooding, landslides and power outages. India has suffered around 300 flooding events since 1950, which have killed over 70,000 people.
If your prepaid travel arrangements (such as flights, accommodation and excursions) need to be changed or cancelled because of an unexpected natural disaster in India, and you purchased your policy before the event occurred, there is cover under the International Comprehensive travel insurance policy if you need to change or cancel your prepaid travel plans.
You must make sure it's still safe to travel to your destinations by checking for travel advisories on the Smartraveller website. You need to check this when you buy your insurance, again before you start your journey, and before leaving for each new destination. Your policy may be affected if the travel advisory on the Smartraveller website is 'Do not travel' or 'Reconsider your need to travel'.
If your travel plans need to be changed due to an unexpected natural disaster, there may be cover under the International Comprehensive policy.
Are my phone, laptop and camera covered for theft and damage?
Like many other developing nations, India has a reputation for petty theft, pickpockets and scammers. For example, the country is notorious for its taxi scams, which can be hard to spot for the unwary traveller.
One common scam involves drivers claiming your hotel has changed names or moved destination, and then dropping you at another hotel which is run by their friend or relative. But taxi scams aren't the only thing hurting the hip pocket of travellers in India. Petty theft is common, and made easy in the crowded streets and bustling markets.
If your valuables are lost, stolen or damaged it can be expensive and upsetting, but our International Comprehensive travel insurance cover can help you to travel with confidence.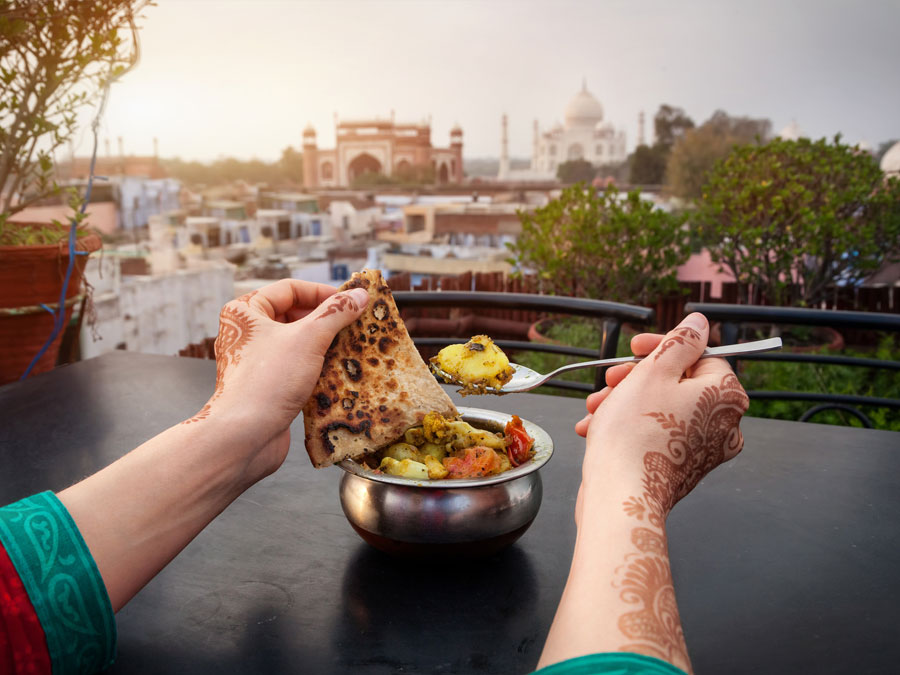 Travel safety advice for India
India may be one of the most exotic and exciting travel destinations on your bucket list, but it's not for the faint-hearted. The sprawling cities packed with a staggering mass of people can cause a sensory overload that is hard to prepare for. However, with the right research, your holiday can be safe and successful.
When travelling in India, remember to:
Ease into the diet, especially if spicy food isn't your forte.
Use extreme care when eating meat. As a largely vegetarian country, many restaurants don't serve meat. When they do, it may have been sitting around for a while.
Stay hydrated with bottled water, as India can be hot and dry.
Don't open your mouth or eyes when showering, as tap water contains harmful bacteria.
Need some help?
If you would like to get in touch, we're here to help. Please feel free to email us at any time, or speak to one of our friendly insurance experts on 1800 196 484. Our office hours are Monday – Friday, 10am – 4pm (AEST).