6 places to visit in autumn
Could autumn be the best time of year to take a holiday?
March, April and May offer global travel treats from snowy maple syrup tastings in Canada to gentle Mediterranean breezes in Greece. Festival devotees will find plenty to celebrate, from cherry blossom festivals to music festivals in the snow.
From the wildlife-rich Galapagos Islands to the world's oldest amusement park in Denmark, here are six scenic autumn travel destinations.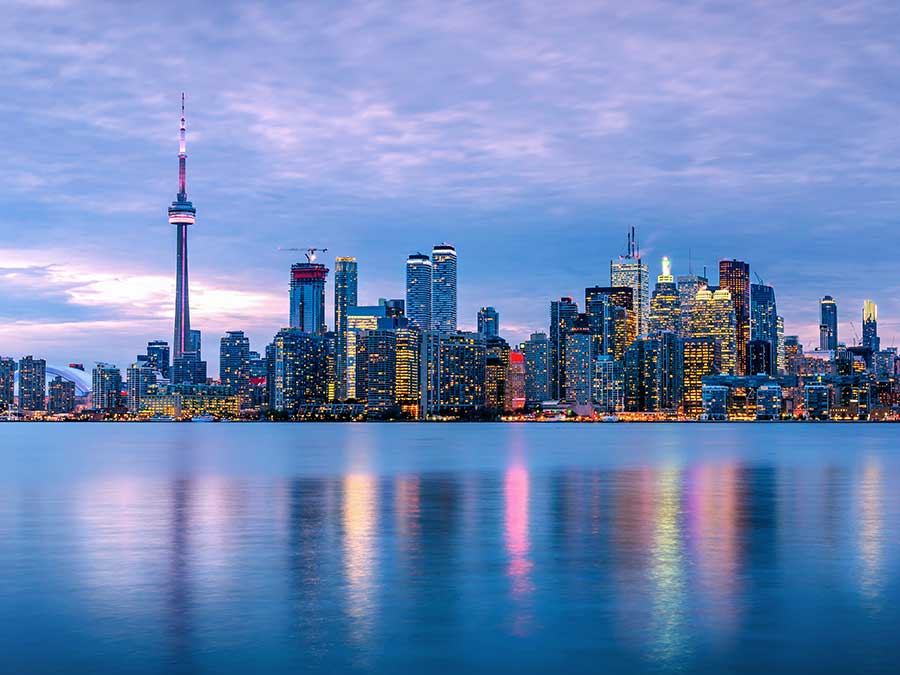 1. Toronto, Canada
If you're visiting Toronto between March – May, expect temperatures to be rising above zero degrees as the season moves away from the long winter and into warmer climes. There are also fewer crowds but plenty of events to keep you entertained.
March marks the beginning of maple syrup season in the Canadian province of Ontario, and you can take part in a multitude of maple syrup festivals in and around the capital city of Toronto. If you attend one of these events, expect to find horse-drawn wagons, plates of steaming flapjacks, crackling campfires, live music and hand-pulled maple taffy.
Music lovers won't want to miss the annual music festival Electric Island, which kicks off in May. The April and May temperatures are perfect for sightseeing, but remember to bring lots of layers and a warm jacket as temperatures continue to dip at nighttime, and snow isn't unheard of at this time of year.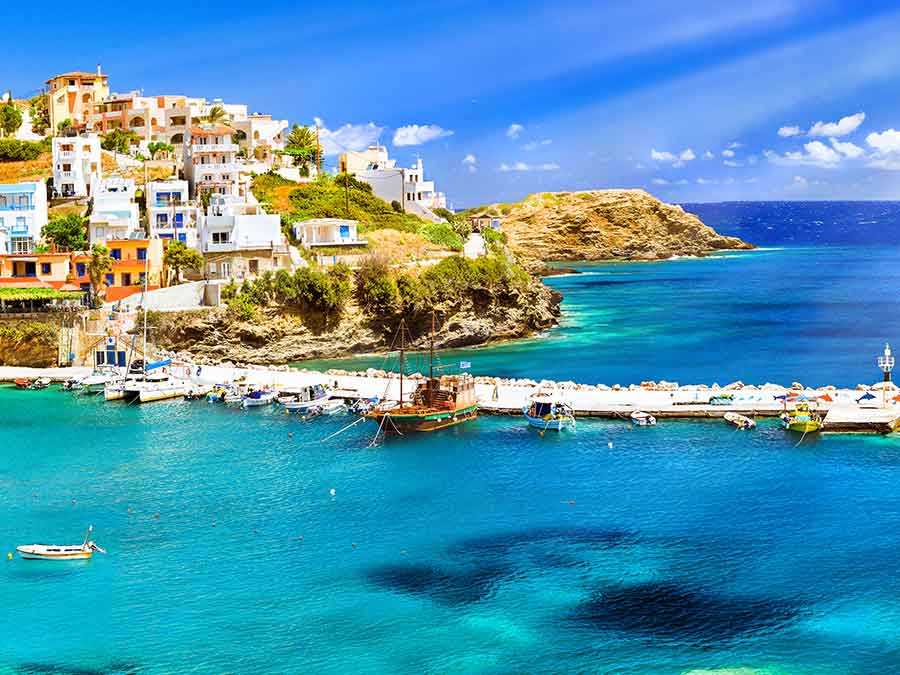 2. Crete, Greece
If you're fortunate enough to visit Crete between March and May, you may have the island's legendary beaches almost all to yourself. Mother Nature is joyously happy in Crete this time of year. You won't just see the gorgeous wildflowers scattered across the hills; you'll also delight in their intoxicating fragrance.
In a few short months, the harsh summer sun will harden the foliage and chase away the colour, but in these short precious months, the beauty is all yours. The weather at this time of year is better suited to exploring Crete's ancient ruins, such as the Palace of Knossos and the ancient city of Lissos, without having to stand in long queues, as well as hiking the famous coastline and hills to your heart's content.
It's worth noting that the tourist season doesn't usually start until around May, which may mean there are less options for cafes and restaurants. However, it does mean you're more likely to drink and dine where the locals are, for that authentic Greek experience.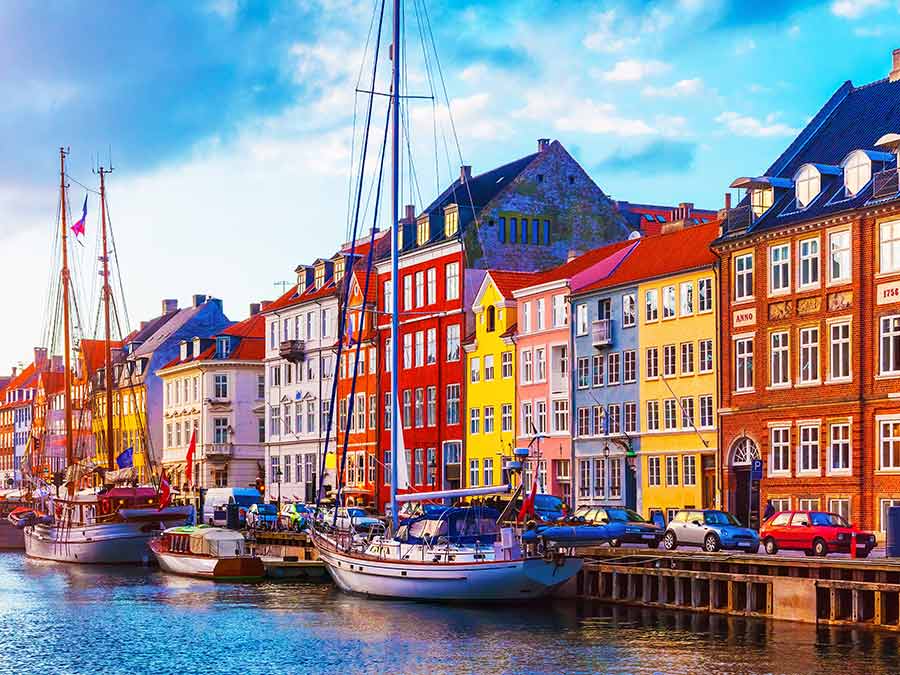 3. Copenhagen, Denmark
The world's oldest amusement park, Bakken, opens in late March each year. This 19-acre park has been entertaining visitors since 1583, and although the roller coasters have only been around for the last century, you can enjoy the cafes and gardens that have delighted generations of Danes.
Festivals abound in Copenhagen at this time of year, from the annual Sakura Cherry Blossom Festival to the three-day Colossal Weekend Metal Festival in mid-April. And don't forget that Copenhagen is the home of the world famous author Hans Christian Andersen; his hometown, Odense, hosts a birthday celebration in early April. You can take a short, scenic train ride (just over an hour) to reach Odense from Copenhagen.
Visiting Copenhagen between March – May means you'll get to enjoy the milder weather, whilst avoiding the crowds of tourists that usually descend on the city in the summer months.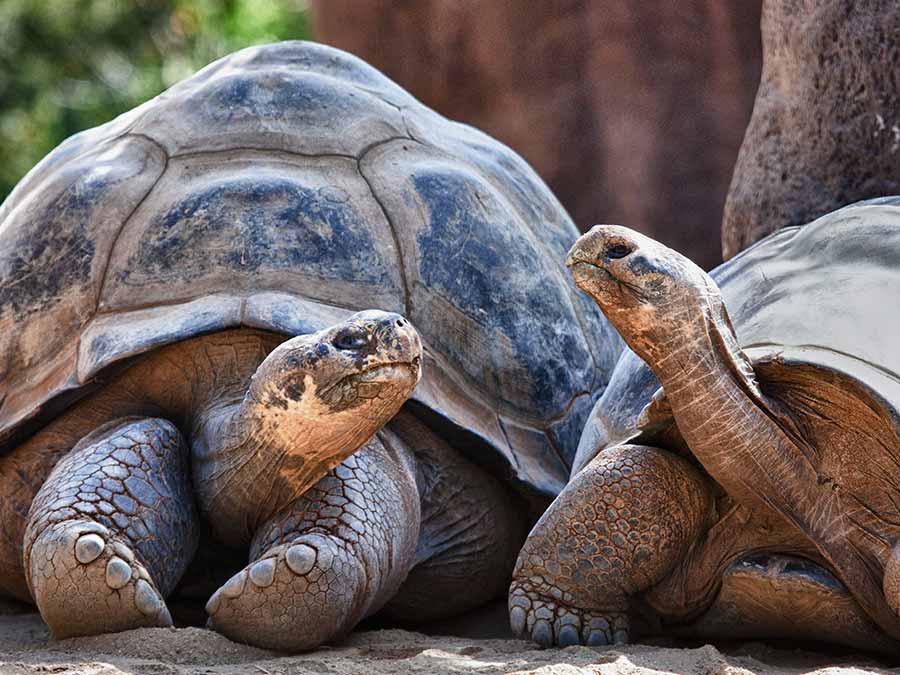 4. Galapagos Islands, Ecuador
Ask the locals, and you'll find that April and May are the loveliest and most exciting months on the Galapagos Islands. Visitor volumes are low, the wet season will be tapering off and the climate is typically warm with plenty of sunshine and low rainfall.
An added bonus for travellers visiting in these months is that accommodation and airline prices are generally lower (worth noting the exception to this is around Easter weekend).
It's a wonderful time of year for watching wildlife. For instance, the albatross return to Espanola Island in April, and they're quite a sight! April is also hatching season for the giant tortoises, green sea turtles and land iguanas, and the waters are clearer for snorkelling this time of year.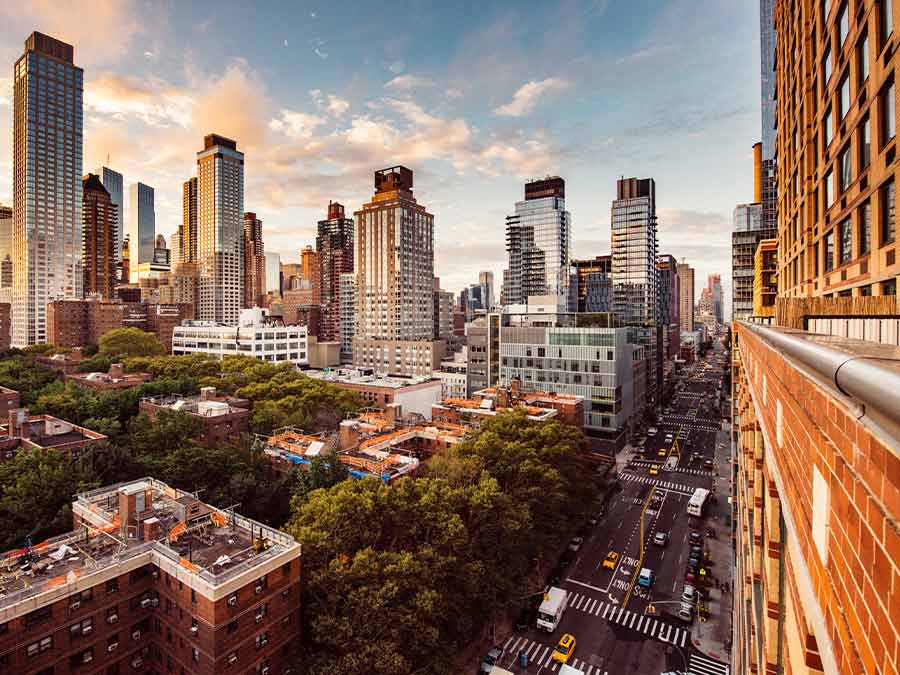 5. New York City, USA
Come rain or shine, there is always something to do in the Big Apple, no matter the season. If you plan to visit between March – May, you'll be greeted with the arrival of spring, when Central Park is turning green after the freezing winter.
There are many benefits to skipping the muggy, crowded streets of summer, and visiting New York when the weather is milder, and accommodation is more affordable.
Love to catch glimpses of A-list celebrities? Take in the Tribeca Film Festival at the end of April and beginning of May. Visitors in March will love the St. Patrick's Day Parade, which locals and visitors alike have enjoyed since 1762!
See all the New York sites, such as the Guggenheim Art Museum, Empire State Building and Statue of Liberty, with fewer tourists to contend with. The Brooklyn Botanical Gardens hosts the Sakura Matsuri cherry blossom festival each April, and during May's Fleet Week, you can tour Navy ships and watch Navy divers show off their skills on Coney Island.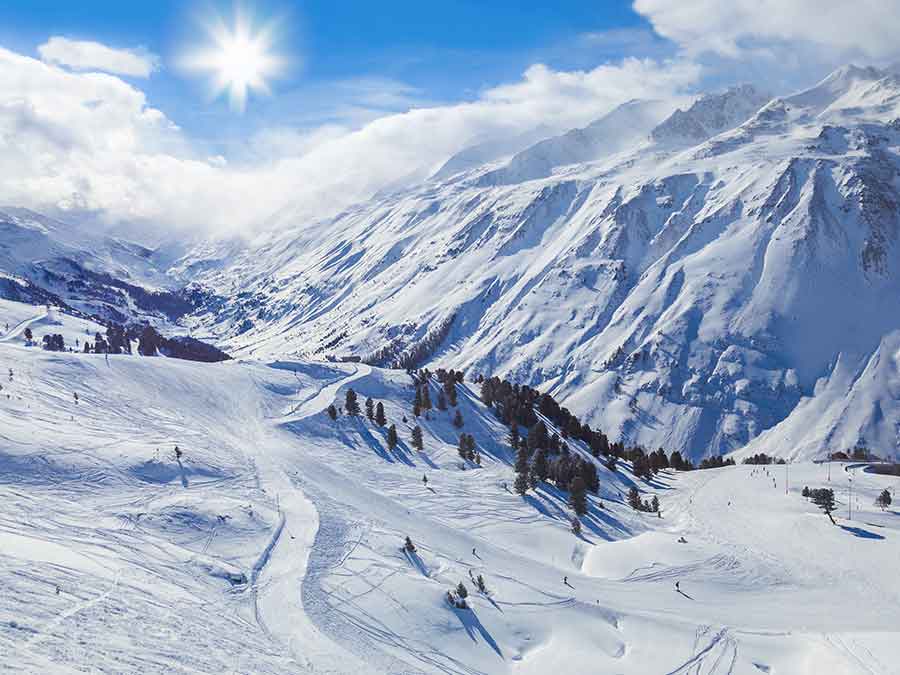 6. Mayrhofen, Austria
For any powder hounds who can't wait for ski season to kick off in Australia, consider a trip to the Austrian town of Mayrhofen, which has incredible ski conditions, as well as activities for those just looking to enjoy majestic mountain life in the Zillertal Alps.
The spring months (March – May) bring sunshine, warmer temperatures and the first signs of life as flowers and grass burst through the snow. However, there are ski resorts, such as Hintertux Glacier, that stay open 365 days of the year.
Visit in early April when the town hosts the electronic music event Snowbombing, which attracts world famous music artists performing amongst a breathtaking alpine backdrop. Expect parties in igloos, raves in enchanted forests and some of Europe's biggest outdoor street events.
Do you know of a great place to travel in autumn? We'd love to hear about it, so we can share it with our readers in the future. Please send us an email at stories@scti.com.au and tell us more.
We won't identify you unless you say we can, and we won't use this information for any purpose other than marketing. If you want to access a copy of the personal information we hold about you, please contact us at info@scti.com.au.
The content of this article is general and provided for information purposes only. Southern Cross Travel Insurance (SCTI) doesn't guarantee or warrant the accuracy, completeness or currency of the articles.
This article may contain hyperlinks to other websites owned or operated by third parties, or references to third party products or services. SCTI isn't responsible for, and makes no recommendation about, the content or accuracy of any third party website, or for the suitability or performance of any product or service. The inclusion of a link in this article doesn't imply that SCTI endorses the website or third party product/service.