Movie inspired USA road trips
A rambling road trip across the USA will take your explorations to a whole new level. Get inspired by one of these eight classic movie road trips and start planning your American adventure.
1. Dumb and Dumber
Hopelessly dimwitted Lloyd and Harry live an uneventful life in Providence, Rhode Island, until Lloyd falls hopelessly in love with rich and sophisticated Mary Swanson. After Mary leaves her briefcase in Harry's car on the way to the airport, Lloyd and Harry decide to drive to Colorado to return it to her.
The route travelled: Providence, Rhode Island, to Aspen, Colorado
Fort Morgan, Colorado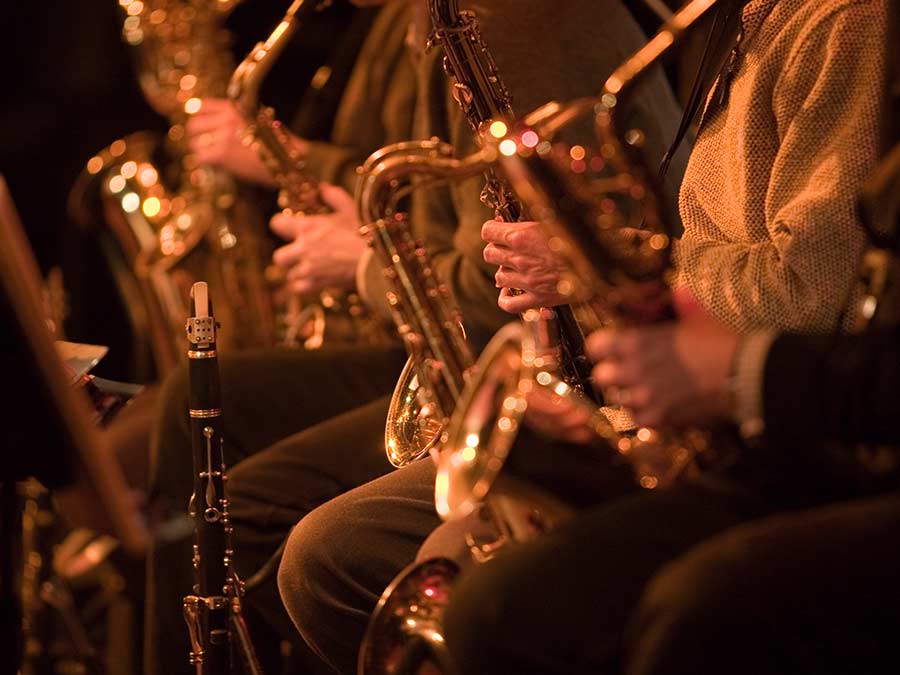 Most of the travel scenes were filmed in this eastern Colorado town. Although Fort Morgan is a small town, it has another claim to fame. It's the birthplace of Glenn Miller, a best-selling recording artist from the Big Band era. If you happen to drive through Fort Morgan in June, stop and enjoy the Glenn Miller Festival with its big band performances and concerts in the park.
Breckenridge, Colorado
The Aspen scenes were actually filmed in Breckenridge, which sits higher in elevation than Aspen. Higher elevation means more snow, and that's exactly what the directors were looking for. A world-class ski town, Breckenridge stays busy all winter long, but if you're travelling through on a summer road trip, you'll find plenty to see and do. Explore 100+ miles of hiking trails, plan a leisurely kayak session, or enjoy a bird's eye view of the mountain from a ski lift.
Stanley Hotel, Estes Park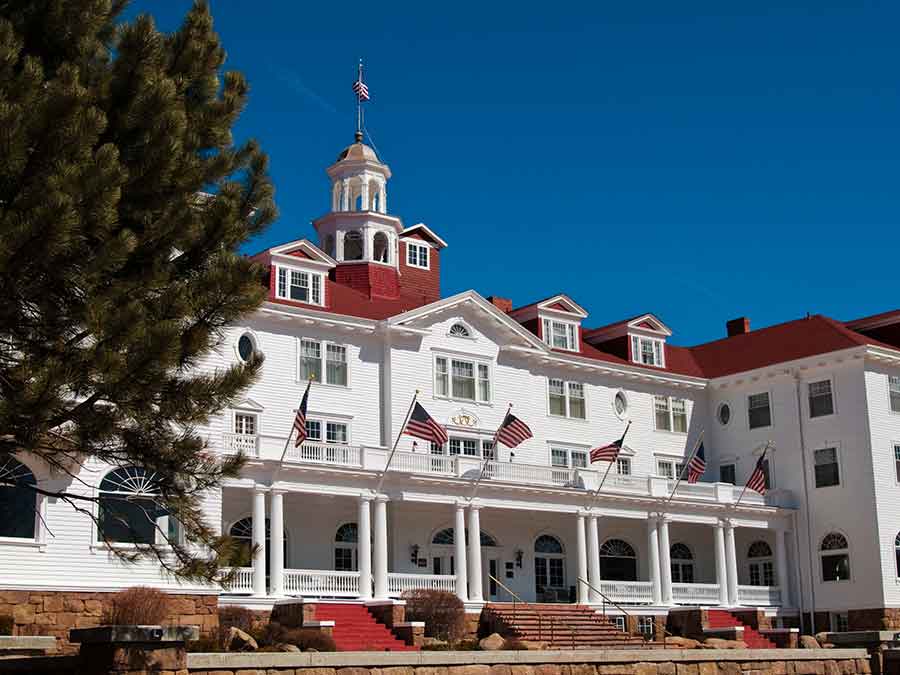 In the film, this hotel is called the "Danbury Hotel," but in real life, it's the historic Stanley Hotel, which also featured in Stephen King's The Shining. It's located less than six miles from Rocky Mountain National Park, the perfect place to explore the great American wilderness, whether you're enjoying the 300+ hiking trails or camping beneath the stars.
2. Little Miss Sunshine
The quirky Hoover family bands together to help 7-year-old Olive to have a shot at winning the Little Miss Sunshine beauty pageant in California. They pile into a VW bus and face seemingly insurmountable obstacles on their road trip along historic Route 66.
The route travelled: New Mexico to California
Vasquez Rocks County Park in Agua Dulce, California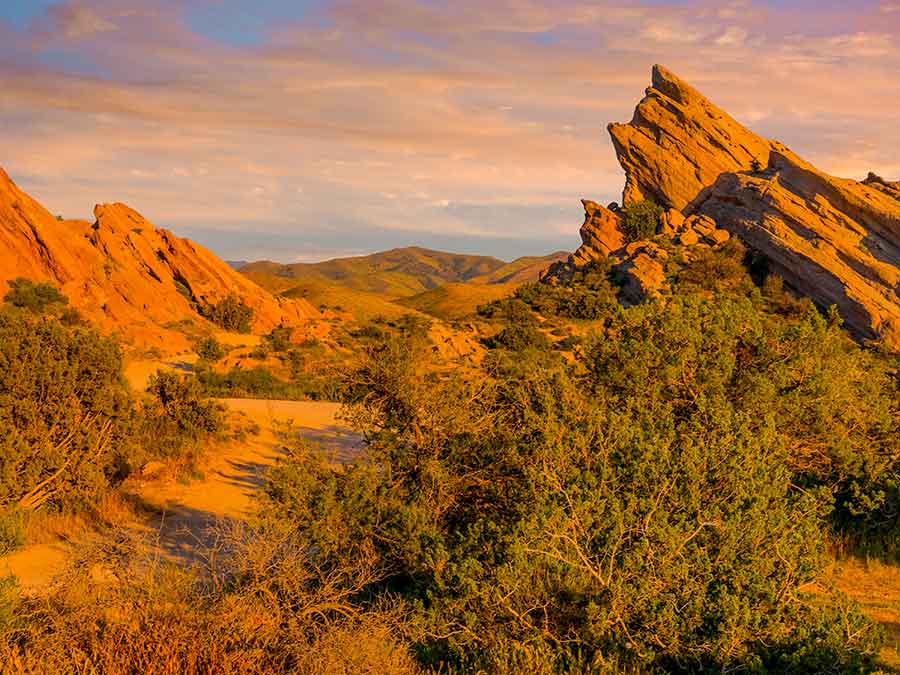 The enormous sandstone boulders that jut out of the earth in this park are highly recognisable, having been included in countless films over the years, including Little Miss Sunshine. The park is a popular hiking, picnicking, and horseback riding area, and offers plenty of opportunity to discover vibrant flora and fauna amongst geological wonders.
Flagstaff, Arizona
The VW bus passes through forested Flagstaff, Arizona, on its journey to California, a city surrounded by mountains, desert and pine forests. Outdoor enthusiasts will love the mountain biking trails, ski hills, and lake activities, from paddle boarding to fishing. Stop by the Lowell Observatory, one of the oldest observatories in the USA, to peer through the telescopes and observe the cosmos.
Hyatt Regency Valencia in Valencia, California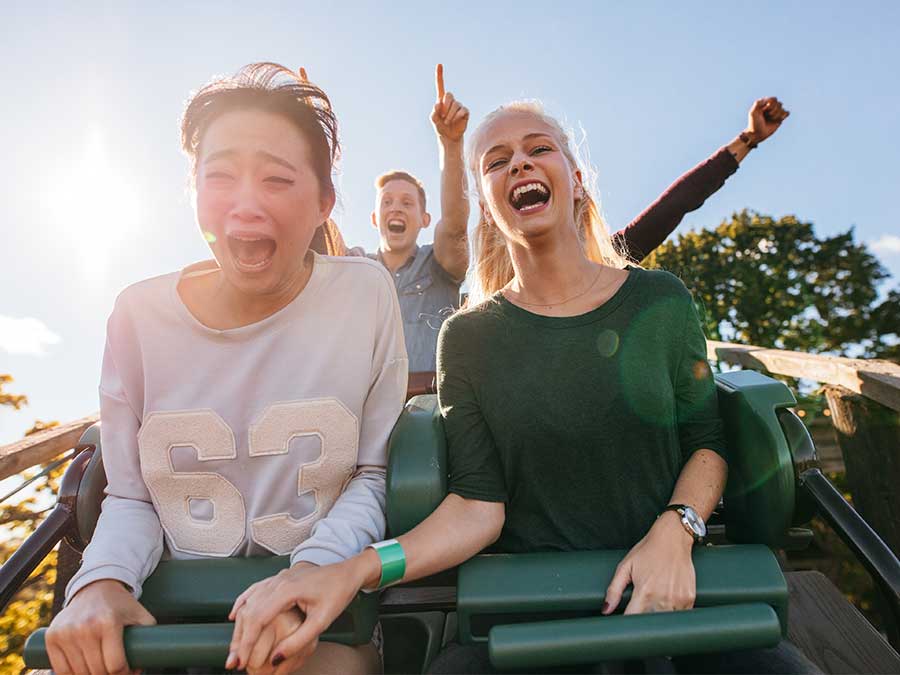 In Little Miss Sunshine, this hotel plays the part of the hotel in Scottsdale, Arizona. In real life, the hotel is located nearby to Six Flags Magic Mountain, a 262-acre theme park with hundreds of roller coasters, thrill rides and attractions, making this the perfect pit stop on a family road trip.
3. On the Road
Jack Kerouac's 1957 On the Road may be the quintessential road trip novel, and this film adapts the story for the big screen. Writer Sal Paradise hits the road in search of inspiration after the death of his father, and during his road trip, he befriends Dean and Marylou Moriarty. As they travel across the American Southwest, they come to terms with their lives and learn about each other.
The route travelled: New York, Colorado and California
Twentynine Palms, California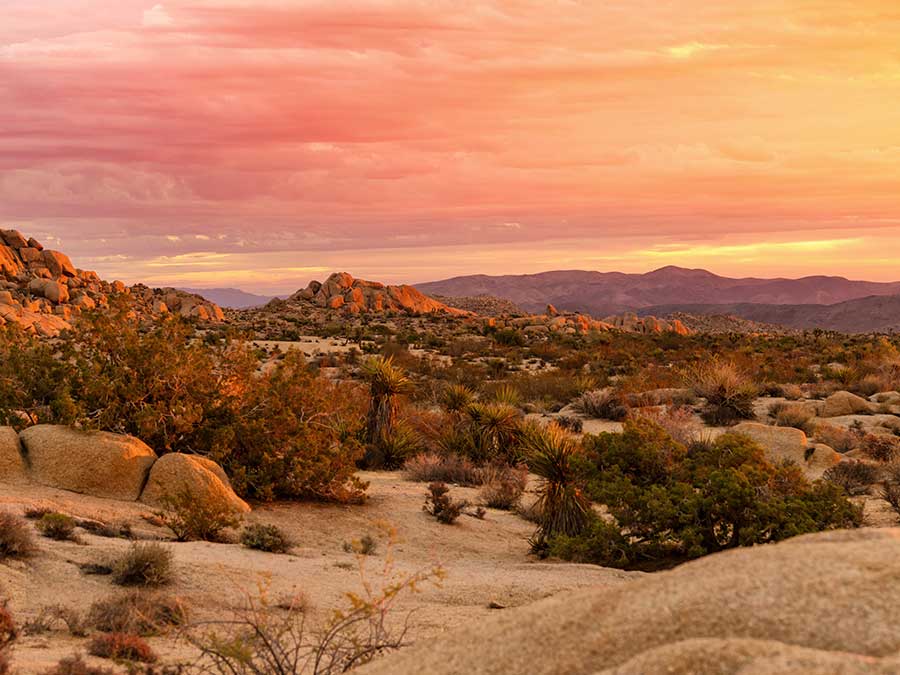 In the film, Sal, Dean, and Marylou make their way through the city of Twentynine Palms, a desert oasis home to Joshua Tree National Park, Barker Dam, and Indian Cove Boy Scout Trail, all worthy stops on a great American road trip.
Bridge City, Louisiana
Get yourself some world-famous gumbo (a Creole stew) before you pass through Bridge City on your road trip. This is the perfect opportunity to experience small-town life in the Deep South, with a population of less than 8,000.
New Orleans, Louisiana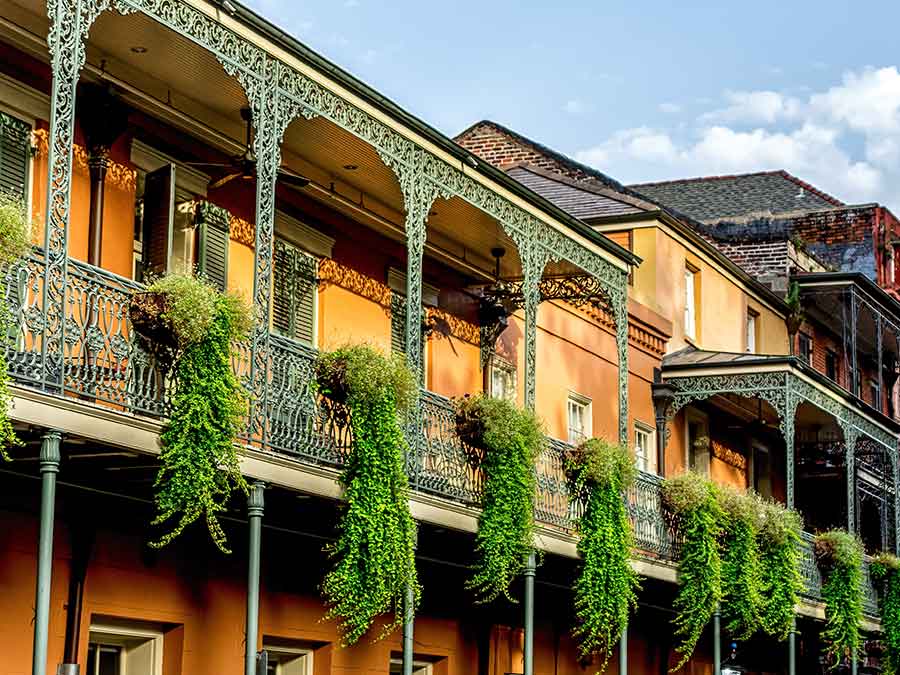 Soak up On the Road ambience in New Orleans, where you can take in as much jazz music as you can handle and stroll through the French Quarter neighbourhoods. Prepare to have your taste buds tantalized with a mixture of Caribbean, European and African influenced food, that includes iconic dishes such as jambalaya, po'boys and chargrilled oysters.
4. Almost Famous
This semi-autobiographical film tells the story of 15-year-old William Miller, who was unwittingly hired by Rolling Stone magazine to write about a promising new band. The film follows their travels as the band performs around the country in this coming-of-age story.
The route travelled: California to New York
California Tower, San Diego, California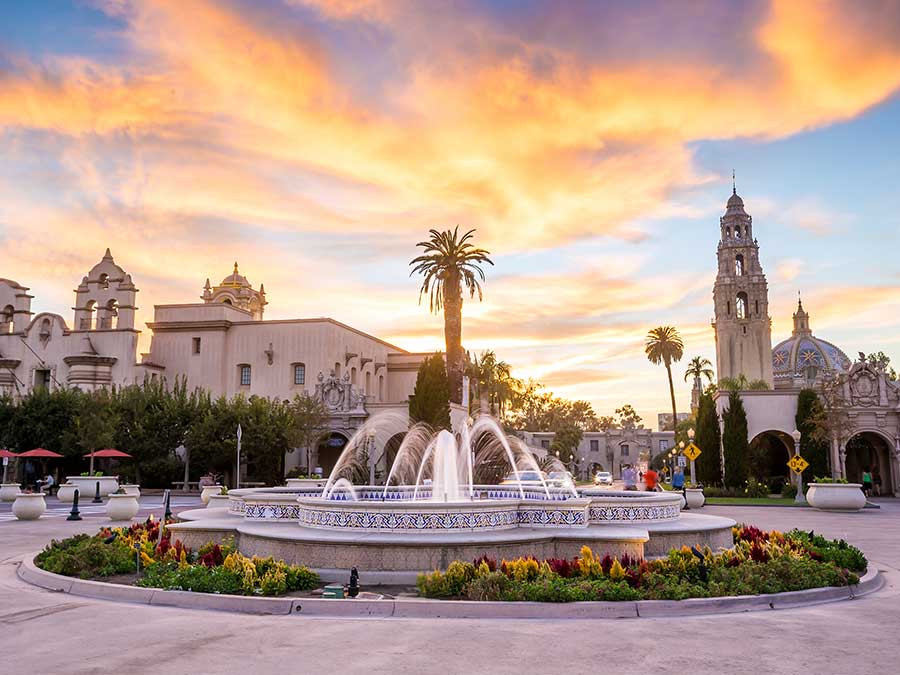 The iconic California Tower, located in Balboa Park, was constructed in 1915 and houses the San Diego Museum of Us, where you can learn about the history of cannibals and monsters, amongst other things. Balboa Park is also home to many other museums, lush gardens and walking trails.
San Diego Pier, Near Niagara Avenue, San Diego, California
Grab a hot dog and walk out onto the pier. You can listen to the waves and seagulls, and people-watch to your heart's content.
Queensboro Bridge, New York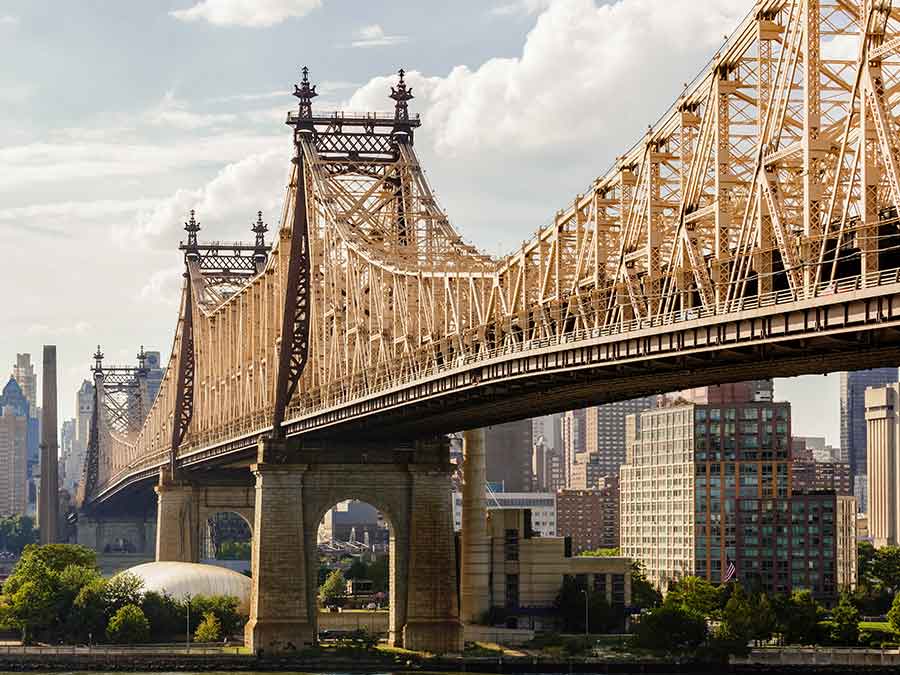 It's the Queensboro Bridge spanning the East River that welcomes the band to New York City. Be sure to play Led Zeppelin's Misty Mountain Hop as you travel across the bridge to fully recreate the scene.
5. Into the Wild
Told in flashbacks from Chris McCandless' last days in Alaska, Into the Wild was filmed in 35 different locations. McCandless wends his way through the USA, from his comfortable home in Annandale, Virginia, to the wilds of Alaska.
The route travelled: Alaska, Arizona, California, Atlanta, Georgia, Mexico, Nevada, Oregon, South Dakota, Washington State
Reno Arch in Reno, Nevada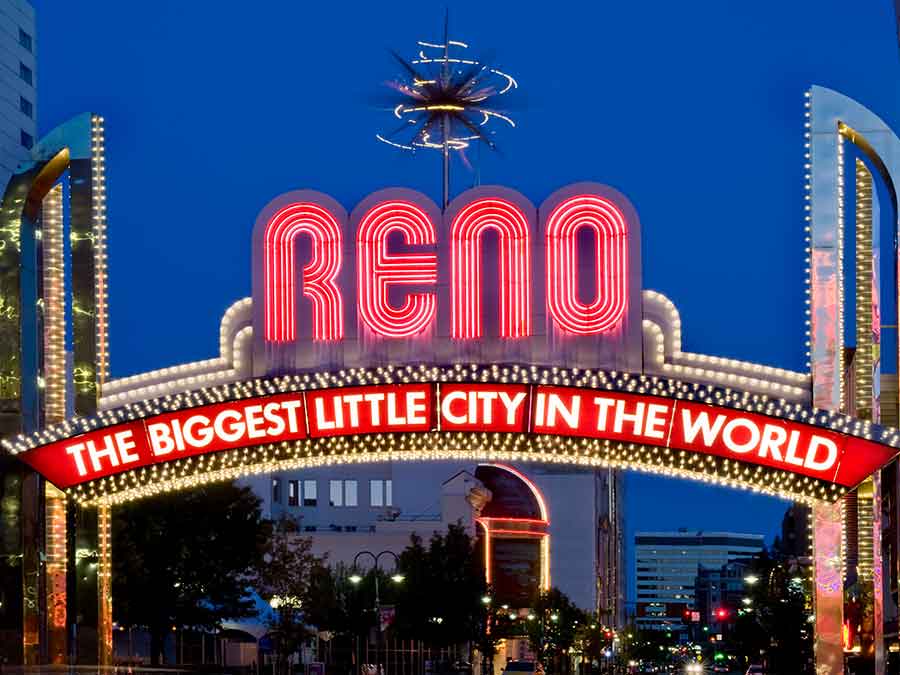 Travelling north to Nevada, Chris enters Reno beneath the famous Reno Arch with its 'Biggest Little City in the World' sign. This iconic landmark has spanned Virginia Street in Reno since 1926. G.A. Burns won $100 for coming up with the slogan, which still graces the sign today.
Lake Tahoe, California and Nevada
In the film, McCandless hikes alongside Lake Tahoe on the Pacific Crest Trail, which stretches all the way from Mexico to Canada. Stretch your legs to explore the USA's second deepest lake, set against the breathtaking backdrop of the Sierra Nevada Mountains.
Black Hills Wild Horse Sanctuary in Hot Springs, South Dakota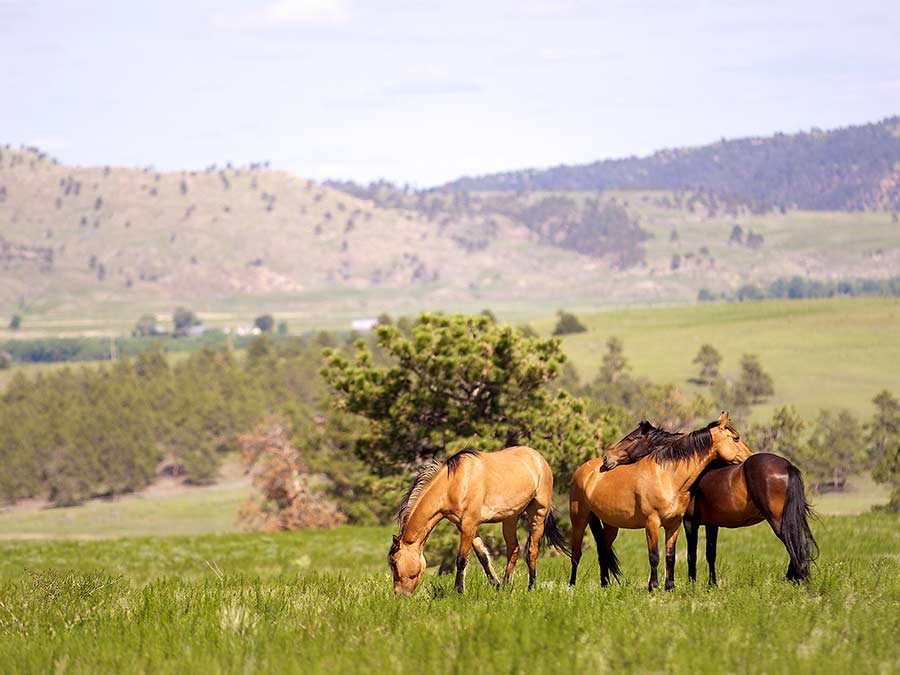 Into the Wild isn't the only film that was shot on location at the Black Hills Wild Horse Sanctuary. You may recognise scenes from Hidalgo and Crazy Horse as well. Spend a few hours touring historic pioneer buildings and enjoying Native American petroglyphs, as well as wild mustangs roaming free on the wind-swept prairie!
6. National Lampoon's Vacation
Clark Griswold has always wanted to take his family on vacation to Wally World, a southern California theme park. Clark dreams big, but luck is seldom on his side. Still, the road trip provides plenty of drama and endless entertainment, and you can replicate the Griswold's journey (minus the disasters) by driving from Chicago to Los Angeles.
The route travelled: Chicago, Illinois to Southern California
Monument Valley, Utah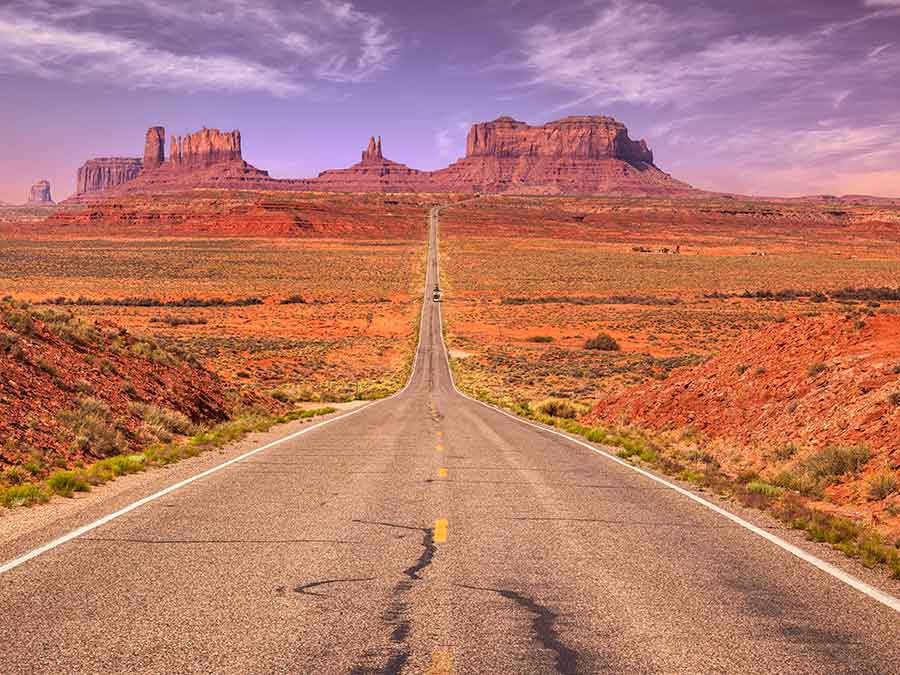 Monument Valley is a vast, barren landscape made up of red canyons, sandstone buttes and dusty desert floor – a truly iconic vision of western USA. You may also recognise this scene from films such as Forest Gump and 2001: A Space Odyssey. Plan a sunrise or sunset tour to see the valley in all its majestic glory.
Grand Canyon National Park, Arizona
In the film, Clark Griswold gets his fill of the Grand Canyon in about thirty seconds, but you'll probably want to spend a bit longer at this famous national park. If you'd like to camp, reserve your spot a year in advance.
Santa Anita Racetrack in Arcadia, California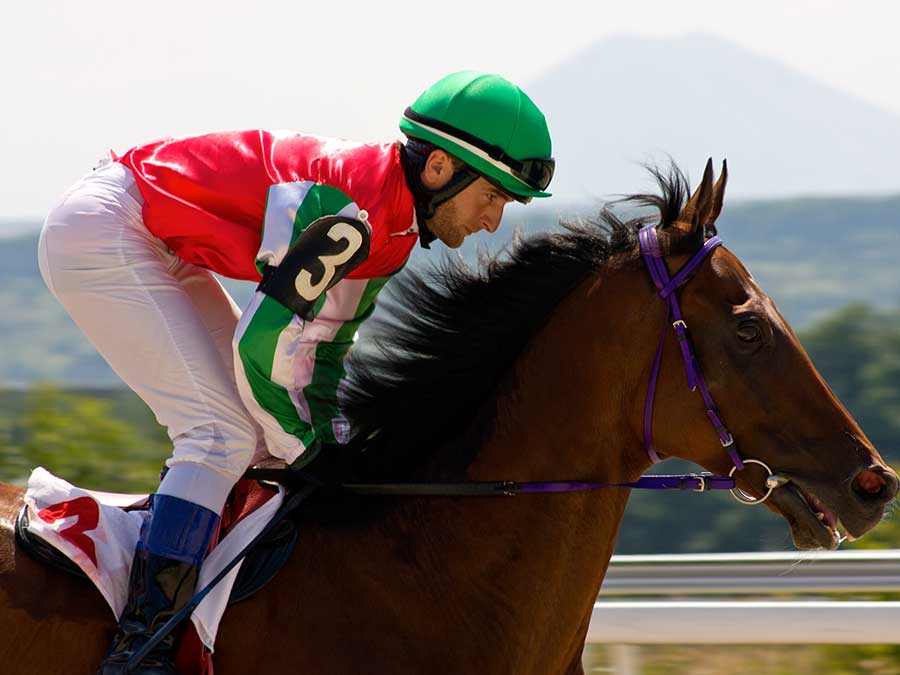 Wally World is represented by Six Flags Magic Mountain (as featured in Little Miss Sunshine) and Santa Anita Racetrack in the movie. While on your road trip, consider taking in a thoroughbred race. It's the place where Seabiscuit won his last start (be sure to watch the 2003 film Seabiscuit before you go!).
7. Thelma and Louise
The road travelled: Arkansas to Grand Canyon, Arizona
Friends Thelma and Louise embark on a short fishing trip, but their plans go awry when Louise kills a man who tries to attack her at a bar. They embark on a run from the law that takes them from their home state of Arkansas to the Grand Canyon in Arizona.
Arches and Canyonlands National Parks, Utah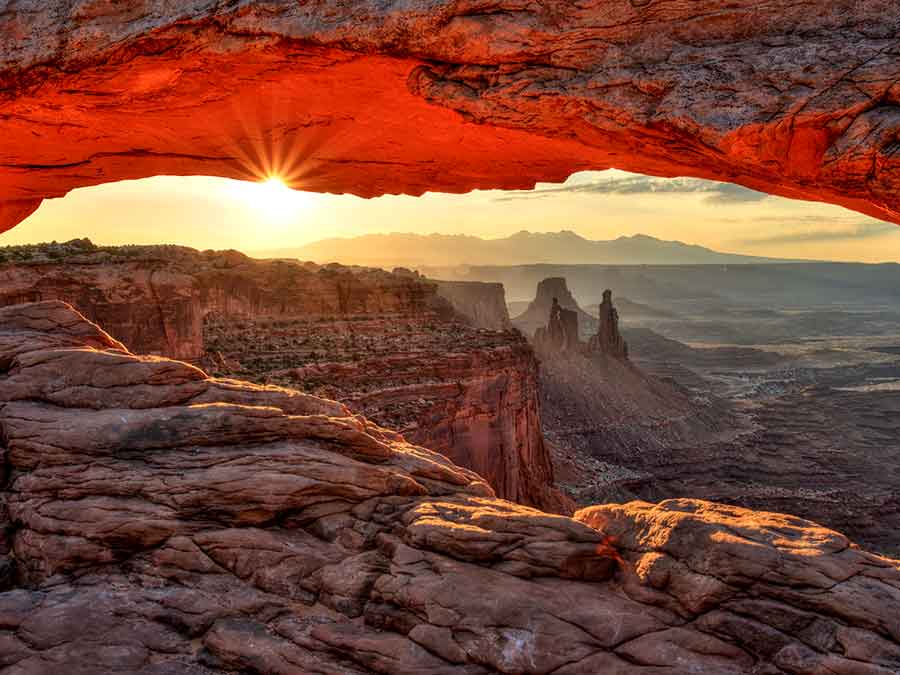 In the film, Utah's Arches and Canyonlands National Parks are supposed to be New Mexico. Arches is the smaller of the two parks but receives more visitors each year compared to Canyonlands, as it's more accessible. Both parks offer up epic landscapes, with spectacular rock formations, hiking trails, and impressive night skies. If you have to pick between the two, beat the crowds and explore Canyonlands.
Dead Horse Point State Park, Utah
The last scene was filmed at Dead Horse Point State Park in Utah, rather than the Grand Canyon as depicted in the movie. Towering 2,000 feet above the Colorado River, the park provides views of some of the most spectacular landscapes in the world. Visitors can sleep in a yurt at this dark sky reserve or enjoy the many mountain biking trails on offer.
Vagabond Inn, south of downtown Los Angeles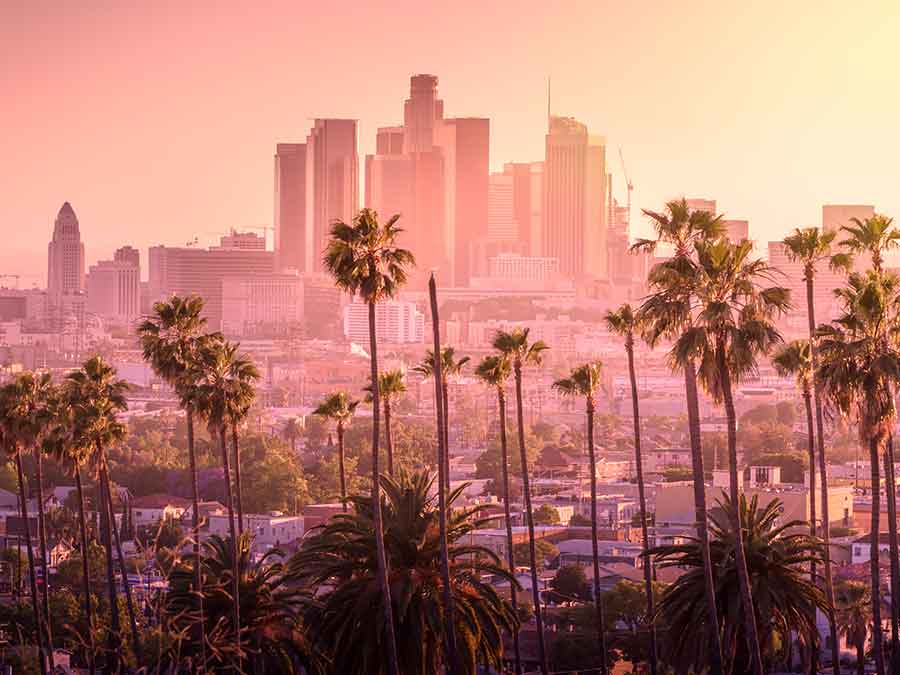 When Thelma and Louise meet up with JD, they're supposed to be in Oklahoma City, but the hotel is actually south of Los Angeles.
10 tips for your USA road trip
Many of the characters in these movies encountered significant problems during their road trips, but you can avoid mishaps by paying attention to the following tips:
If you haven't opted for a navigation system with your rental vehicle, bring a hard-copy of any maps or download offline maps to your phone in case you run into mobile data/reception problems.
Keep extra food, a supply of bottled water, and a first aid kit in your car.
Fill up your car with petrol before you reach ¼ tank, as petrol stations can be few and far between in some parts of the country.
Most gas stations in the USA require you to 'pay before you pump', which means you'll need to swipe your credit card at the pump before you can use it.
Carry cash with you to pay for toll roads (for example if you're going over a bridge or through a tunnel), especially in the Eastern United States.
Brush up on USA road rules before your trip. For example, you're allowed to turn right at red lights, as long as you've stopped to make sure no one is coming.
Be careful around school buses. If a school bus has stopped and has its red lights flashing, you cannot pass it.
Double check the coverage on your rental car, and thoroughly review your travel insurance.
If you're likely to be passing through multiple national parks on your trip, consider investing in a National Parks Pass to save money.
Pre-load your mobile phone with apps that will improve your road trip, such as the Gasbuddy app that will help to save you money on fuel, GoSkyWatch to help you explore the cosmos, and Spotify to soundtrack your great American road trip.
Do you have any tips for planning a road trip overseas? We'd love to hear it! Please send us an email at stories@scti.com.au and tell us more.
We won't identify you unless you say we can, and we won't use this information for any purpose other than marketing. If you'd like to access a record of the personal information we hold about you, please send us an email at info@scti.com.au.
The content of this article is general and provided for information purposes only. Southern Cross Travel Insurance (SCTI) doesn't guarantee or warrant the accuracy, completeness or currency of the articles.
This article may contain hyperlinks to other websites owned or operated by third parties, or references to third party products or services. SCTI isn't responsible for, and makes no recommendation about, the content or accuracy of any third party website, or for the suitability or performance of any product or service. The inclusion of a link in this article doesn't imply that SCTI endorses the website or third party product/service.