8 destinations for sustainable travel
"Leave no trace" is a time-honoured tradition for world travellers, and this saying is as true today as it ever has been. By participating in the preservation and improvement of a place, you can become an important contributor to the community you visit. When you've made efforts to cultivate a location's natural beauty, it becomes a part of you in a way that could never be achieved by just showing up and standing in queues for popular tourist destinations.
For travellers who are interested in sustainability, some destinations are particularly appealing. But even if you don't travel to places that are actively pursuing eco-friendly policies and programs, you can still make a positive impact on the environment wherever you are.
"Sustainable travel" is a subjective term, and it has different meanings for different people. We're going to take a closer look at several strategies for travelling sustainably, as well as snapshots of eight alluring destinations that find themselves at the forefront of sustainability today.
With some eco-friendly travel habits in your hip pocket, it's time to take a closer look at eight of today's top destinations for sustainable travel. The following locations are special for a number of reasons. They're taking active steps toward promoting eco-friendly tourism, and they're uniquely beautiful as well. Enjoy the earth like never before in one of these sustainable travel destinations.
1. Costa Rica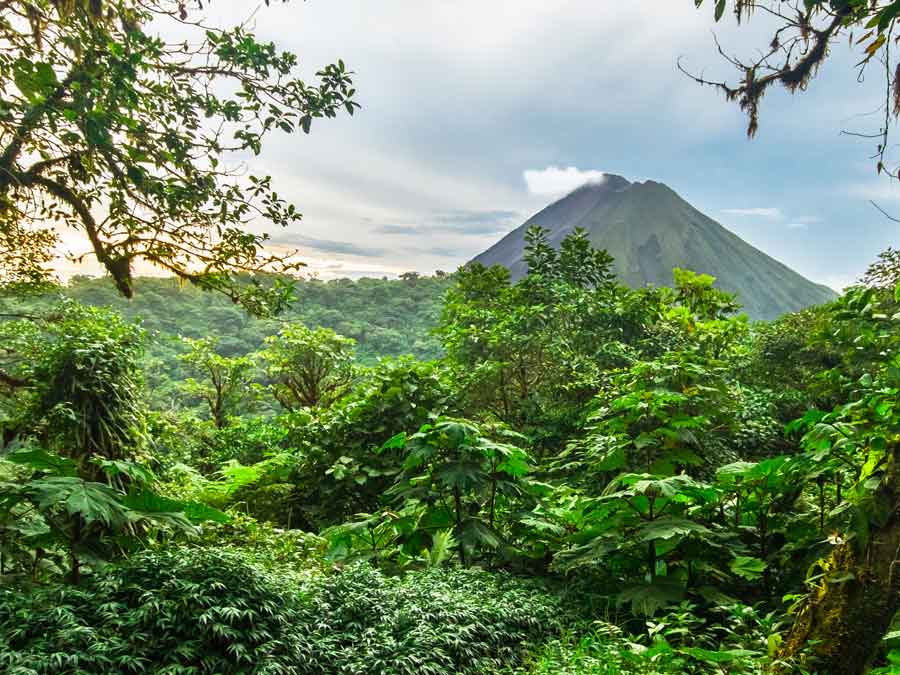 This diminutive Central American country has taken massive steps to preserve its rich biodiversity, from its wild Osa Peninsula to the underdeveloped Caribbean Coast. You'll never run out of breathtaking scenery on your volcano hikes, horseback rides and snorkelling expeditions. A whopping6% of the world's animal and plant speciesreside in tiny Costa Rica.
What they're doing for sustainability:In recent years,98% of Costa Rica's energyhas come from renewable sources.
Your part for sustainability:Bring your reusable cutlery, tote bag and refillable cup. Single-use plastics will beeradicated here by 2021.
Best for:Exploring the world's number one ecotourism destination.
2. Kerala, India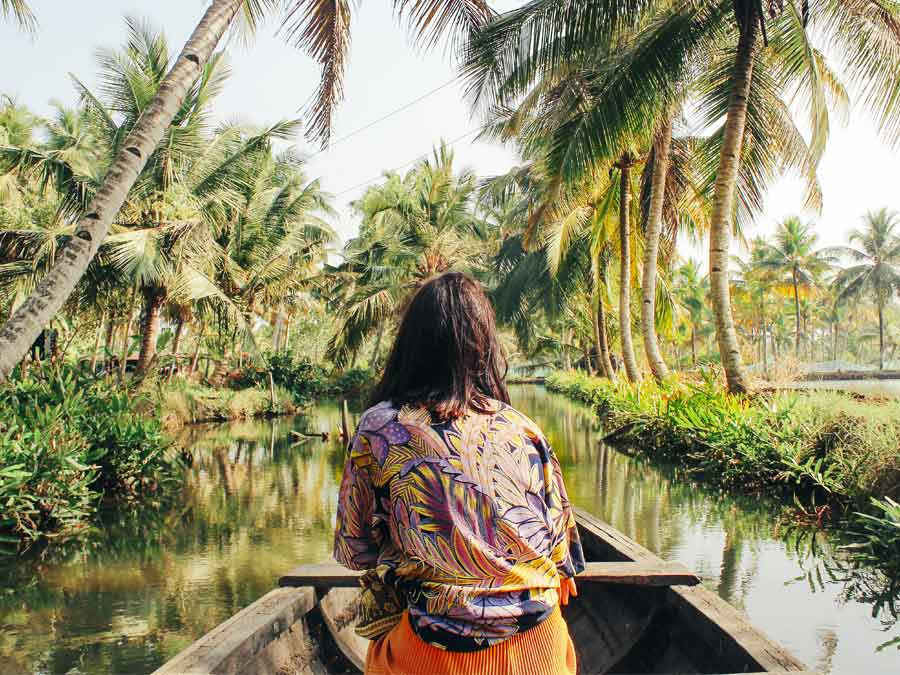 Kerala'sJatayu Earth's Centreis the world's first totally sustainable adventure park. It combines culture, artistry, mythology, wellness and adventure into one mesmerising experience. When you're not at the adventure park, you can perfect your archery and bouldering skills or visit the world's largest bird sculpture.
What they're doing for sustainability:Kerala is sourcing its water from a rainwater harvesting reserve, as well as promoting organic farming among the locals.
Your part for sustainability: Buy foods from the local producers at the Earth Centre, and purchase your souvenirs at the market stalls.
Best for:Learning from traditional sustainability methods.
3. Belize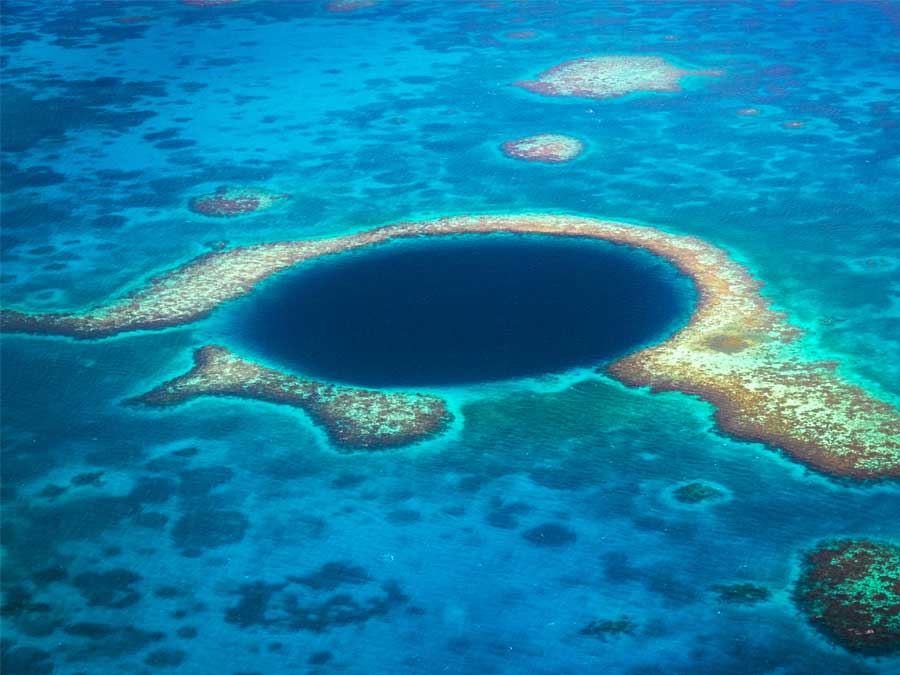 Belize has some of the best diving spots in the world, with its Belize Barrier Reef Reserve System, a UNESCO World Heritage Site. This small country also recently made major sustainability commitments regarding itsfisheries and animal sanctuaries. The only English-speaking country in South America, Belize is home to intriguing Mayan archaeological sites, such as the 40-meter tall templeXunantunichand the ancient cityLamanai.
What they're doing for sustainability:Belize has established the world's first ray sanctuary and is monitoring the health of both rays and sharks.
Your part for sustainability: Book reservations in one of the many eco-lodges in Belize.
Best for:Enjoying local wildlife in a friendly, no-harm environment.
4. Ljubljana, Slovenia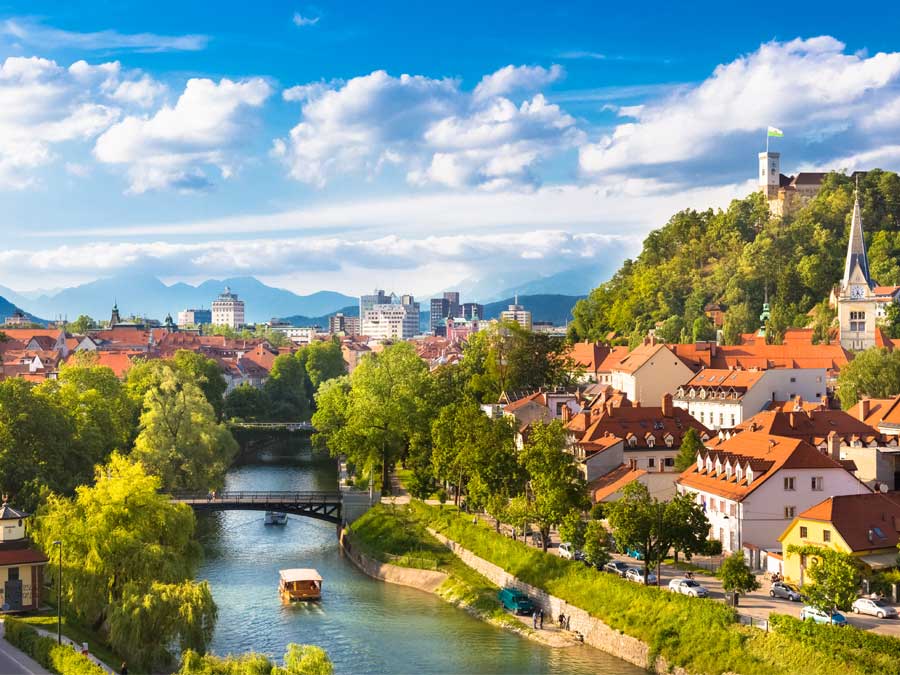 This little Eastern European country is chock full of attractions and breathtaking beauty. If you're not feeling up to the steep hike, take the funicular railway up to Ljubljana Castle and explore the military buildings and sky-high watchtower. Pack a picnic to enjoy in Tivoli Park, and shop for herbs and local handicrafts at the Central Market, nestled against the river between Triple Bridge and Dragon Bridge. But don't spend all your time in the city. Explore the pristine forests, or book a spot on a white-water rafting expedition.
What they're doing for sustainability:Over54% of Slovenia's land is protectedand remains undeveloped.
Your part for sustainability:Stay at a hotel with aGreen Accommodation label.
Best for:Preserving and enjoying protected lands.
5. San Blas Islands, Panama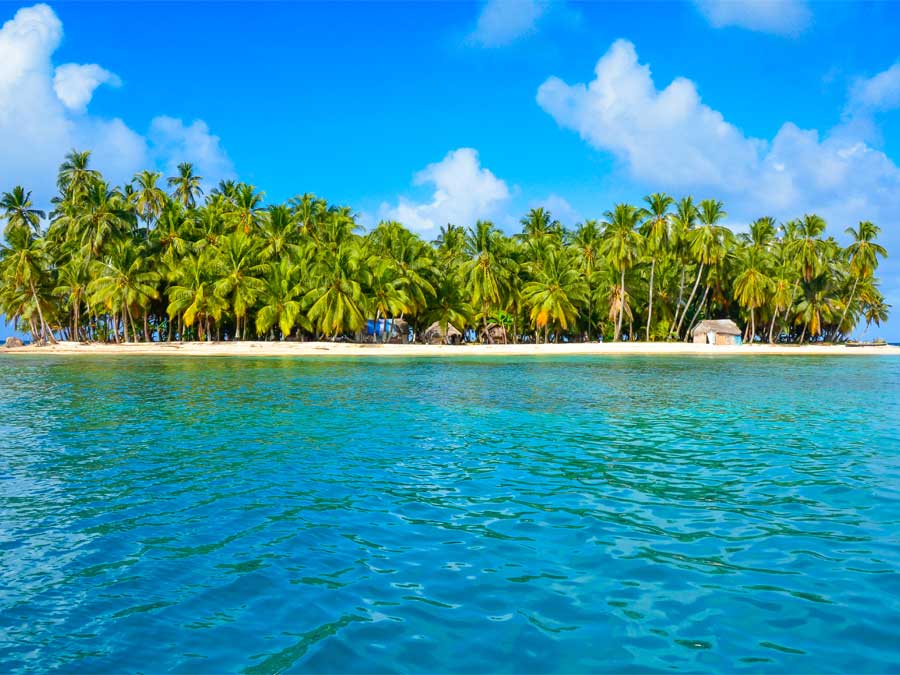 Off the northwest archipelago of Panama,378 islandsare scattered across the turquoise blue Caribbean Sea, making up the San Blas Islands. Largely uninhabited, these islands are ruled by an indigenous population, the Kuna, and they remain untouched by mass tourism. Enjoy sailing, swimming, hiking, scuba diving and snorkelling.
What they're doing for sustainability:Because the indigenous population rules the islands, your purchases go directly into their economy. Additionally, accommodations are made by the Kuna from natural jungle materials.
Your part for sustainability: Take achartered sailboatfrom Panama City to the San Blas Islands instead of flying or using a water taxi. Sailing cuts down on both noise and exhaust fumes, and you'll set a relaxing tone for your sustainable holiday.
Best for:Participating in a local, small-scale indigenous economy.
6. Chile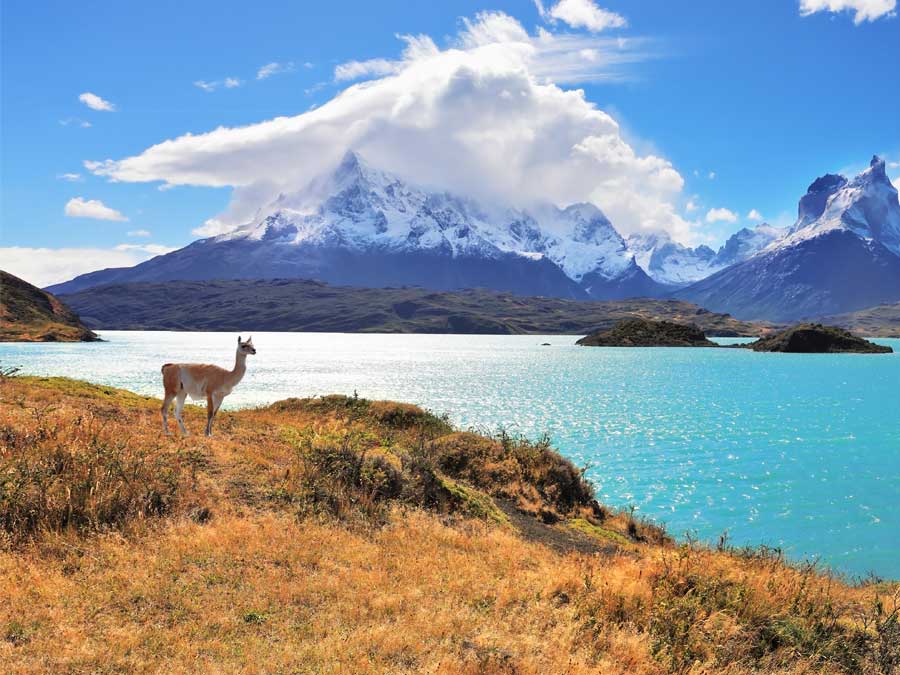 This long, skinny country has it all: the Lake District for walking, the Atacama Desert for star gazing, the Chilean Coast for swimming and the Andes Mountains for hiking and camping. Spend your holiday road-tripping down the long coast and visiting the five new national parks in Patagonia.
What they're doing for sustainability:Chile is relying heavily on solar and geothermal power.
Your part for sustainability:Stay atEco-Camp Patagoniainside Torres del Paine National Park.
Best for:Sighting endangered animals in wildlife-rich national parks.
7. Palau, Micronesia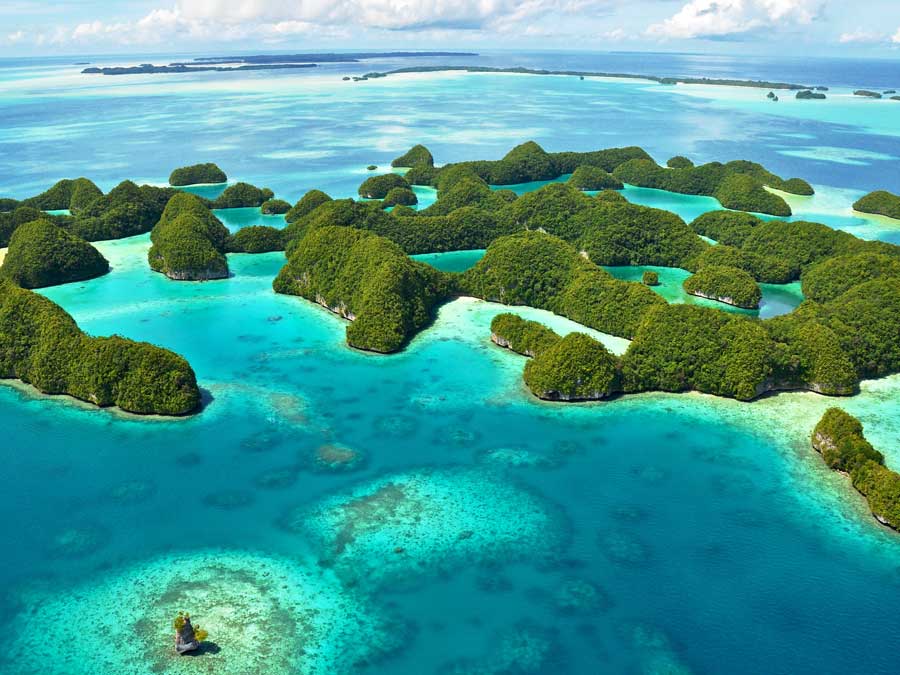 With its serene, isolated landscapes and world-class diving, Palau is visited by nearly 140,000 tourists each year, and the leadership and citizenry have been working toward encouraging sustainable practices among both the local population and the visitors. During your visit, enjoy the incomparable diving, as well as bird watching.
What they're doing for sustainability: Palau hasdesignated about 80% of its maritime territoryas a sanctuary.
Your part for sustainability:Take part in anEco-Touror stay at the sustainableDolphin Bay Resort.
Best for:Getting a glimpse of endangered maritime species, as well as stunning coral reefs.
8. Finland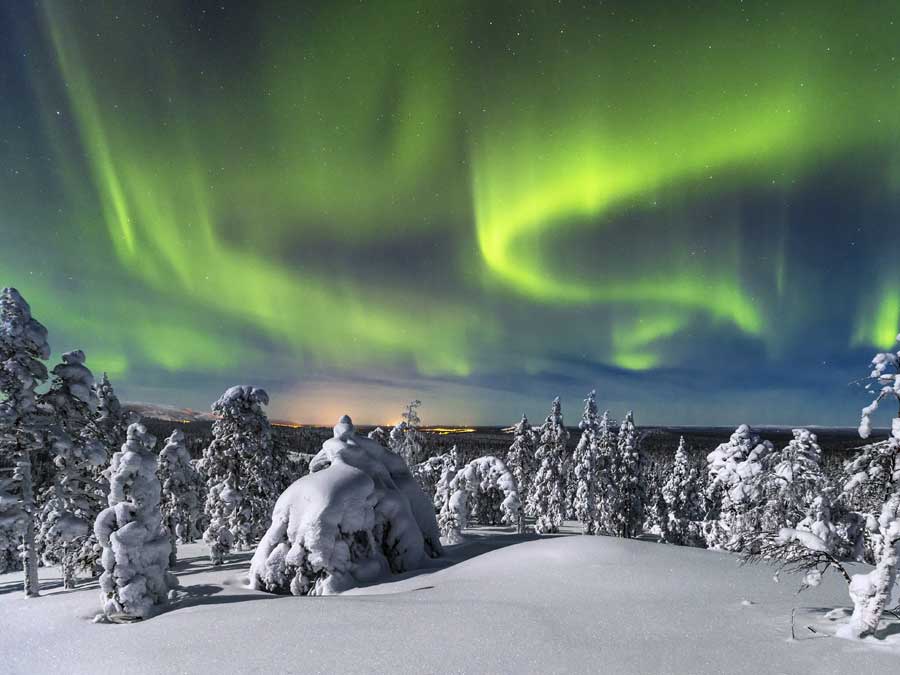 Jump from a steaming hot sauna into a sparkling snowdrift. Cycle through the picturesque Turku Archipelago. Cross-country ski across a frozen lake. Watch the Northern Lights from the comfort of your igloo hotel. All of these adventures can be yours in sustainable and gorgeous Finland.
What they're doing for sustainability:More than 40 Finnish hotels have been awarded theNordic Ecolabel.
Your part for sustainability:Use theVR Group Railwayfor low-impact transportation during your trip. You can even book a sleeping car and wake up refreshed at your destination.
Best for:Using a world-class, eco-friendly public transportation system.
9 sustainable travel habits
No matter where you travel, you can have a positive impact on the environment by adopting one or more of the following sustainable habits.
1. Use public transportation
Instead of renting a car or taking an Uber, try taking public transportation as much as possible. Not only could you reduce traffic congestion and carbon monoxide emissions, but you'll also gain a greater understanding of the city you're visiting and the people who live there.
For best results, research the public transportation system ahead of time so you know how to purchase your tickets and get where you want to go. If you're unfamiliar with the language at your destination, learn a few much-needed basic phrases, such as "thank you" and "excuse me." Additionally, spend some time researching how to find the best deals (for example, using a 5-day pass instead of paying for rides individually).
2. Eat locally sourced food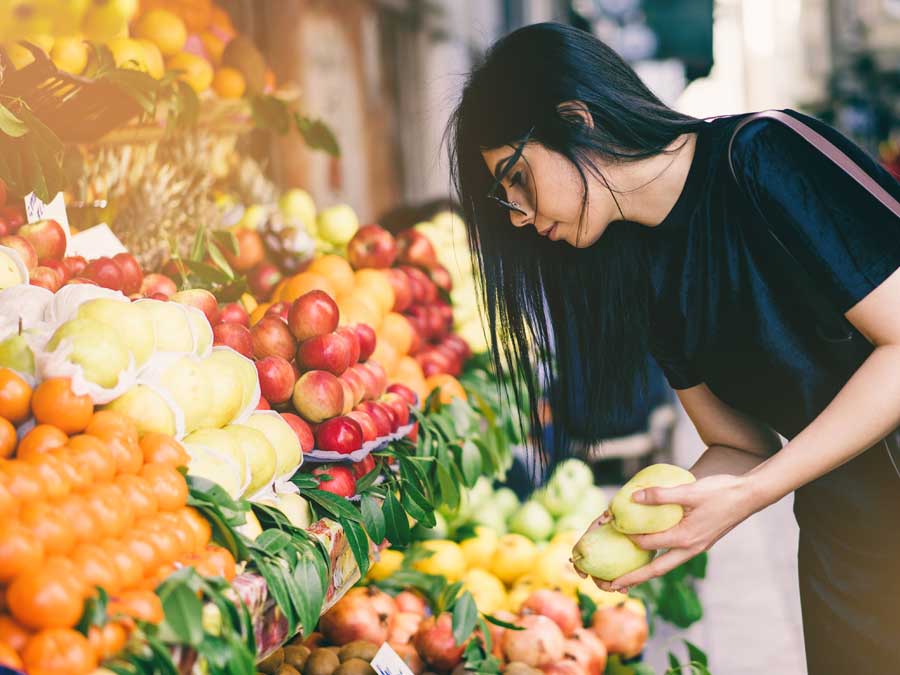 Visit farmers' markets or frequent dining establishments that use locally sourced food. Not only will you support the local economy and cut down on your food's carbon footprint, but you'll have an opportunity to enjoy the freshest in-season produce your destination has to offer.
3. Skip heavily trafficked tourist destinations
Some tourist destinations experience an enormous amount of foot traffic, which can be tough on the environment. Instead of attending a city's most-visited attractions, seek out the lesser-known treasures that don't receive as much attention.
An added bonus of this sustainable travel habit is that you can visit these attractions at your leisure, usually without having to stand in queues, and the off-the-beaten-track venues are often more interesting than the ones where the hordes congregate.
4. Seek out eco-accommodation
Some hotels, campgrounds, hostels and resorts specialise in sustainability, whether they use solar energy, recycled building materials or other eco-friendly practices. There are organisations that provide independent reviews of accommodation providers around the world, awarding certification to those that are acting sustainably, such as Green Globe.
5. Buy locally made souvenirs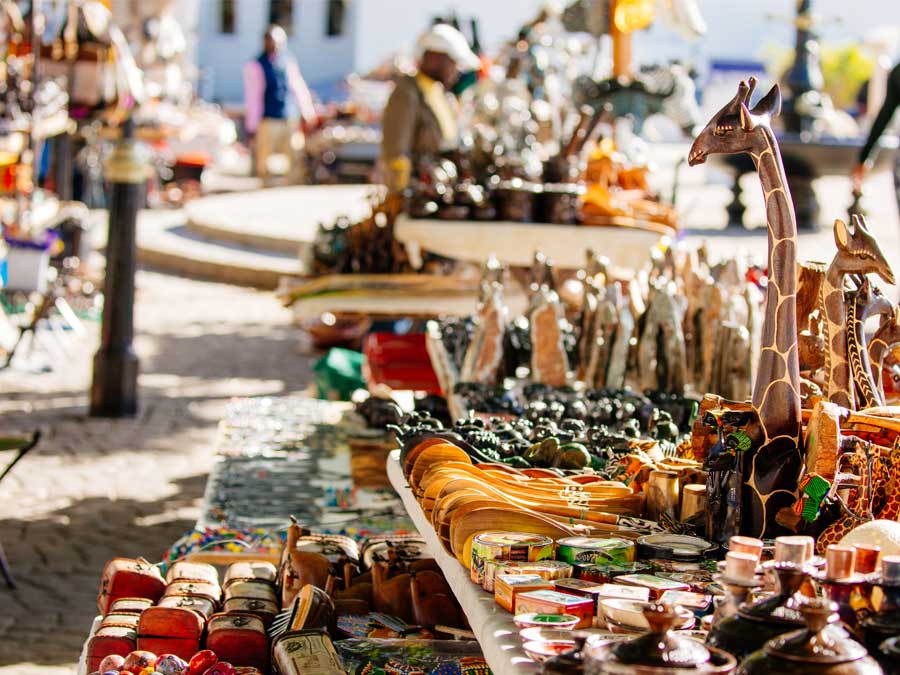 When you purchase locally-made souvenirs, you not only cut down on shipping emissions, but you also support local artisans and manufacturers. Outdoor markets are a great place to find these items. Return home with authentic, local reminders of your adventure.
6. Stay in one place for the majority of your trip
Instead of moving to a different hotel in a different city each night of your trip, stay in one place for a while. In this way, you can avoid more transportation and the washing of sheets and towels every single night. Additionally, you'll be able to really get to know an area well, and this has its own intrinsic rewards.
7. Use planet-friendly sun lotions
Every time you slather your skin with sun lotion and dive into the ocean, chemicals like oxybenzone and octinoxate may be entering marine ecosystems. According to research, these chemicals have the potential to damage delicate coral reefs and other marine life. To avoid this problem, use sun lotions that are safe for coral reefs or wear UV protective clothing, such as long-sleeved rash guards.
8. Avoid single-use plastics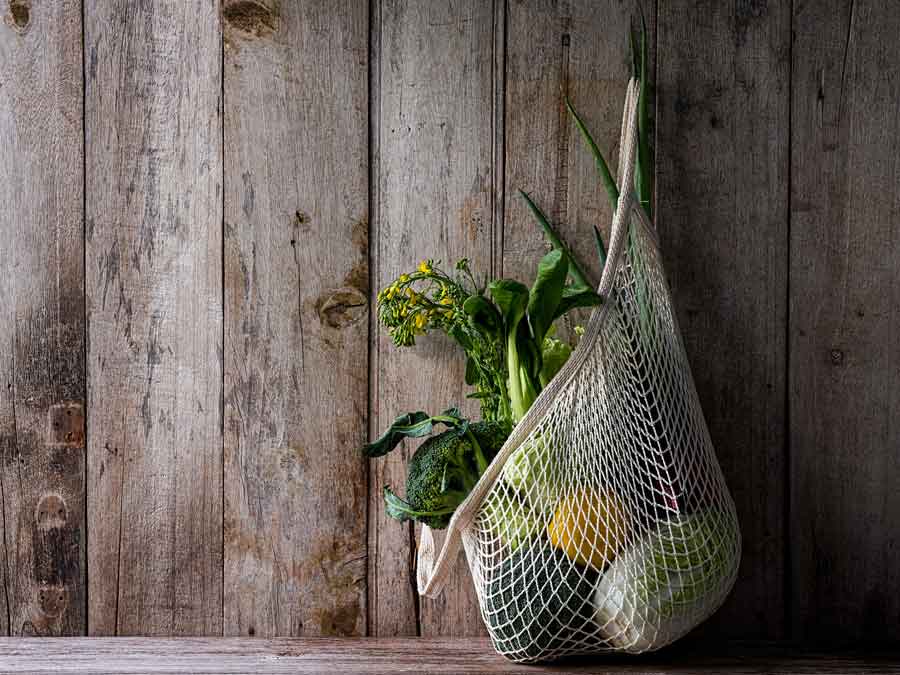 You can cut down on the amount of trash your travel generates by avoiding single-use plastics, like shopping bags and throwaway forks. Instead, take your own keep cup, water container, bamboo cutlery and tote bag.
9. Pick up litter when you see it
Do a good deed for the environment at your destination by spending some time picking up litter on the beach, hiking trails and the waters you enjoy. Leaving a place better than you found it is a positive habit to establish, as it helps to protect marine life and natural habitats.
Whether you start by adopting a few new sustainable travel habits or you visit one of these top eight destinations for eco-friendly travel, you'll see the world in a different light when you focus on preserving its natural beauty for yourself and future generations to come.
Do you have a tip on how to be a more sustainable traveller? We'd love to hear it! Send us an email at stories@scti.com.au and tell us more.
We won't use this information for any purpose other than marketing, and we won't identify you unless you say we can. If you'd like to access a copy of the personal information we hold about you, please send us an email at info@scti.com.au.
The content of this article is general and provided for information purposes only. Southern Cross Travel Insurance (SCTI) doesn't guarantee or warrant the accuracy, completeness or currency of the articles.
This article may contain hyperlinks to other websites owned or operated by third parties, or references to third party products or services. SCTI isn't responsible for, and makes no recommendation about, the content or accuracy of any third party website, or for the suitability or performance of any product or service. The inclusion of a link in this article doesn't imply that SCTI endorses the website or third party product/service.