Fiji: A little-known adventure seekers' paradise
Welcome to the enchanting paradise of Fiji, where turquoise waters, lush landscapes, and warm-hearted people await your arrival. Often known for peaceful resorts and relaxing getaways, Fiji can also be a superb destination for adventure-seekers. Offering a plethora of thrilling experiences, Fiji will push your adrenaline to the edge and leave you with lifelong memories. So, pack your bags, grab your sense of wonder, and let's embark on a journey through our favourite adventures that Fiji has to offer!
Dive into Underwater Wonderlands
Fiji boasts some of the world's most stunning coral reefs, making it a diver's dream come true. Explore the vibrant marine ecosystem as you dive into crystal-clear waters, encountering an array of colorful fish, majestic manta rays, and graceful sea turtles. Be awestruck by the famous Great Astrolabe Reef, explore the soft coral capital of the world in the Bligh Waters, or discover the intriguing underwater caves at the Namena Marine Reserve. Fiji's underwater wonderlands promise an otherworldly experience for divers of all levels.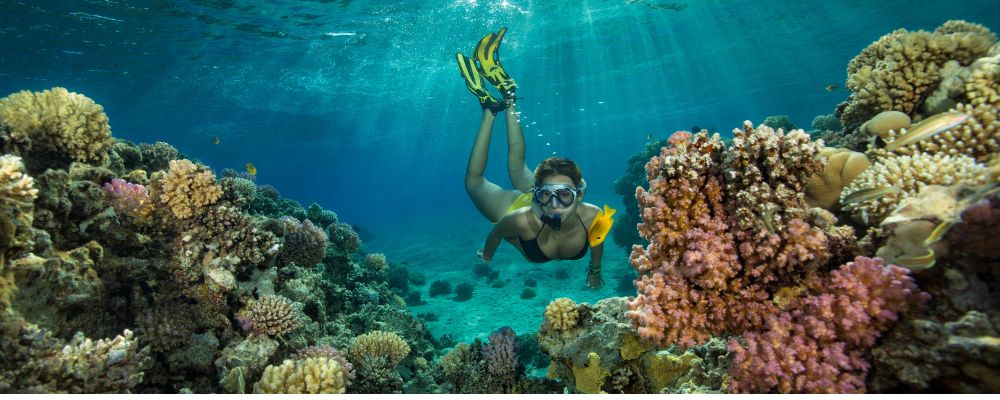 Seek Thrills in Adventure Sports
For adrenaline junkies, Fiji offers an assortment of heart-pounding adventures. Strap on a harness and zip-line through the tropical rainforest, feel the rush as you cascade down cascading waterfalls while canyoning, or paddle through thrilling rapids as you conquer the rapids of the Navua River on a white-water rafting expedition. Fiji's diverse terrain provides the perfect playground for those seeking an exhilarating escapade.
Top tip: Remember to take part with a licensed operator, follow their safety instructions, and use all required safety equipment when enjoying adventure sports. Always check the exclusions and add-ons to make sure you have comprehensive cover.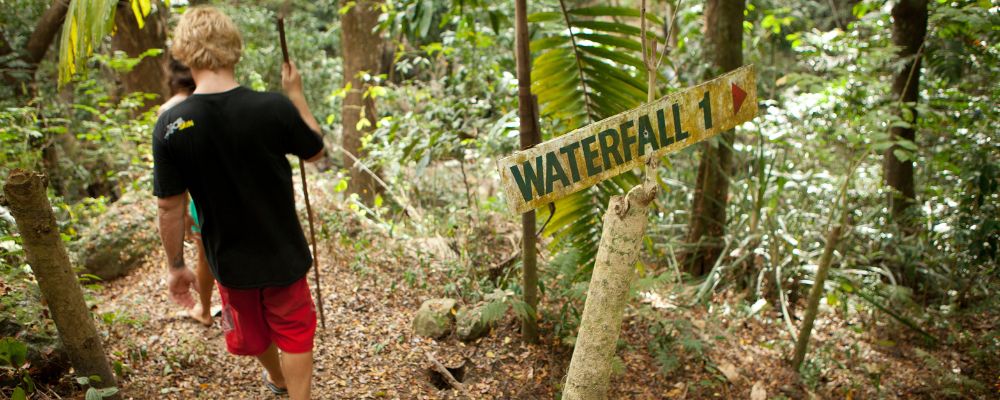 Embrace Island Hopping
With over 300 islands, Fiji beckons you to embark on an unforgettable island-hopping adventure. Sail the stunning turquoise waters on a traditional Fijian sailing canoe or hop on a speedboat to explore the hidden gems scattered across the archipelago. From the pristine beaches of the Mamanuca and Yasawa Islands to the untouched beauty of the remote Lau Group, each island has its unique charm and offers a chance to immerse yourself in Fijian culture and hospitality.
Top tip: Remember to ensure your travel insurance covers canoeing, kayaking and boat trips!
Trek Through Breathtaking Landscapes
Escape the ordinary and discover Fiji's incredible landscapes on foot. Lace up your hiking boots and venture into the lush rainforests of the Colo-i-Suva Forest Park, where cascading waterfalls and vibrant birdlife await. Or embark on the challenging yet rewarding hike to the summit of Mount Tomanivi, Fiji's highest peak, and be rewarded with breathtaking panoramic views. Whether you're exploring hidden valleys, traversing rugged terrains, or discovering secluded villages, Fiji's hiking trails promise awe-inspiring encounters at every turn.
Immerse Yourself in Fijian Culture
No adventure in Fiji is complete without experiencing the warm embrace of Fijian culture. Engage with the locals in traditional ceremonies, witness mesmerizing fire dances, and savor a delicious lovo feast, where food is cooked in an earth oven. Navala is a picturesque village, ideal for a day trip, or the local villages of Nakabuta and Veseisei are also worth a visit. Take part in a kava ceremony, a customary Fijian ritual, and share stories and laughter with the welcoming villagers. Fijians are known for their genuine hospitality, and immersing yourself in their culture will leave an indelible mark on your heart.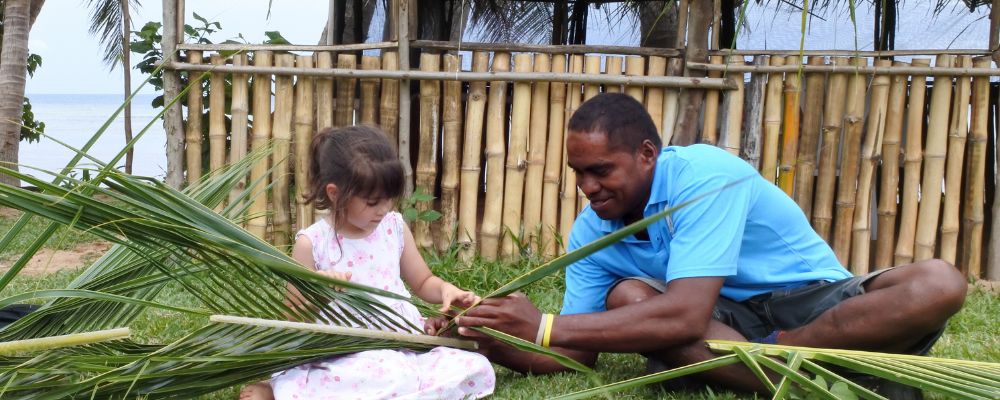 Things to remember
Check the visa and entry requirements
Although Australia has friendly relations with Fiji and we don't currently require a visa for holidays, it's a good idea to double check any requirements when planning your trip to ensure a hassle-free journey. Make sure your passport is valid for the duration of your journey, and ideally for 6 months after your trip.
Don't get caught out in bad weather
Fiji's tropical climate is characterised by distinct seasons, and knowing what to expect can make or break your trip. Don't get caught out in heavy rain or unbearable humidity. Check the weather forecast for the time of the year that you're travelling, so you can pack accordingly and plan your activities.
Travel Insurance
When embarking on your thrilling adventures in Fiji, your safety should be a top priority. That's where a comprehensive travel insurance policy offers some reassurance. Whether you're diving, rafting, or hiking, adventurous activities always carry some level of risk. With travel insurance, you have a safety net that provides protection against unexpected situations like medical emergencies, trip cancellations, or lost luggage. Make sure to check your travel insurance covers any adventurous activities you plan to do as there may be optional add-ons or exclusions to be aware of. So, before you set off on your Fijian adventure, take the time to research and invest in comprehensive travel insurance. It's a small step that will allow you to fully immerse yourself in the wonders of Fiji with confidence and make the most of your thrilling experiences.
The content of this article is general and provided for information purposes only. Southern Cross Travel Insurance (SCTI) doesn't guarantee or warrant the accuracy, completeness or currency of any article.
This article may contain hyperlinks to other websites owned or operated by third parties, or references to third party products or services. SCTI isn't responsible for, and makes no recommendation about, the content or accuracy of any third party website, or for the suitability or performance of any product or service. The inclusion of a link in this article doesn't imply that SCTI endorses the website or third party product/service.