8 alternative USA attractions
Whether your American holiday is two weeks, six months or even a year long, chances are you won't have time to see it all. In a country so large and so diverse, enjoying all the USA has to offer is more of a lifelong quest than a casual holiday.
So it's no surprise that first-time US travellers flock to the star attractions like Times Square, Hollywood and Disneyland, especially if their time is limited. Even second and third-time US travellers can find themselves with remaining bucket list items to tick off, like the Golden Gate Bridge, Route 66 and the Grand Canyon.
While these tourist hotspots offer so much to sightseers, they can come wrapped in crowds, queues and over-priced t-shirts. Savvy travellers know that there is gold to be found beyond the well-worn path and go in search of their own adventures further afield.
Below we explore eight unique USA attractions, which provide some breathing space from the masses.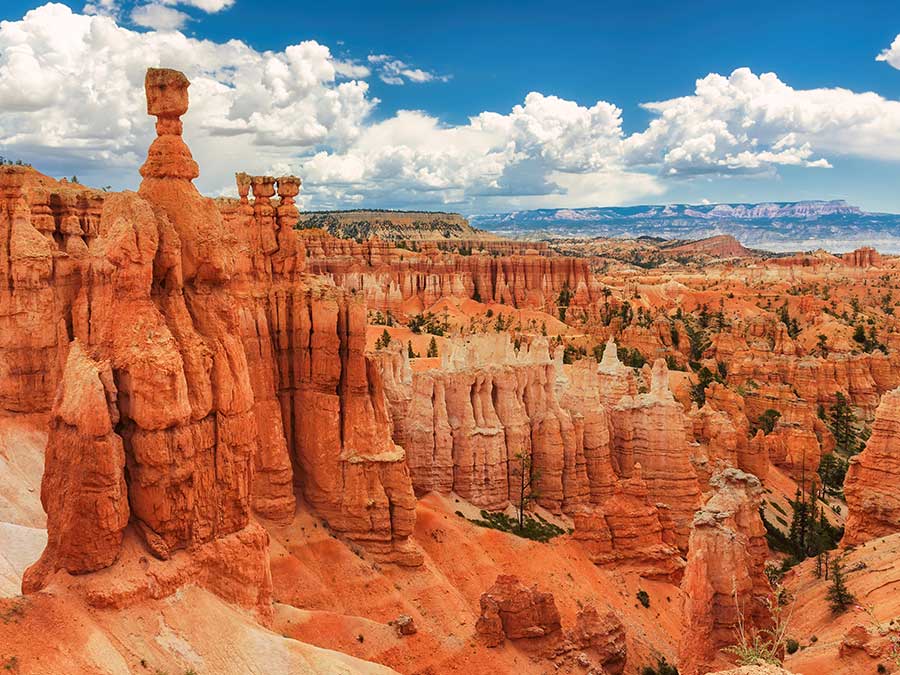 1. Road-tripping beyond Route 66
"Nothing behind me, everything ahead of me, as is ever so on the road." - Jack Kerouac, On the Road.
Jack Kerouac's 1957 classic novel 'On the Road' captures the spirit of the great American road trip, where opportunities for excitement are as boundless as the miles that lie ahead. Today, road trips are as much of an American pastime as turkey on thanksgiving or fireworks on the 4th of July.
Route 66 is possibly the most famous road in the country (and perhaps even the world), stretching from Chicago in the west to Los Angeles in the east. The 'Mother Road' attracts visitors from up to 41 countries each year*, making it a massive asset to national tourism.
Route 66 may be the most famous, but it's far from the only noteworthy road in the country. The US Highway System is a cobweb of scenic drives that cater to road warriors of all tastes.
If pine forests, red deserts, lakes, waterfalls and even a lava field are more your flavour than plastic hot-dogs and five-dollar milkshakes, Utah's State Route 14 could be your perfect answer to Route 66. The 65-kilometre scenic byway runs from Cedar City in Utah (home of the award-winning Utah Shakespeare Festival) through the picturesque Duck Creek Village to Kane County.
State Route 14 may not have the numberless diners, drive thru and saloons of Route 66, but it makes up for it in stunning Southwestern landscapes and is easily conquered in an afternoon. A map of other US road trip possibilities can be found on the Scenic Byways website.
Would-be road trippers should remember that although the route may be straight and long, road accidents in the USA are common. In fact, around 5 million people are injured on US roads each year, and around 50,000 are killed. Substandard vehicle rentals can also pose dangers, so research thoroughly and only rent from licensed operators.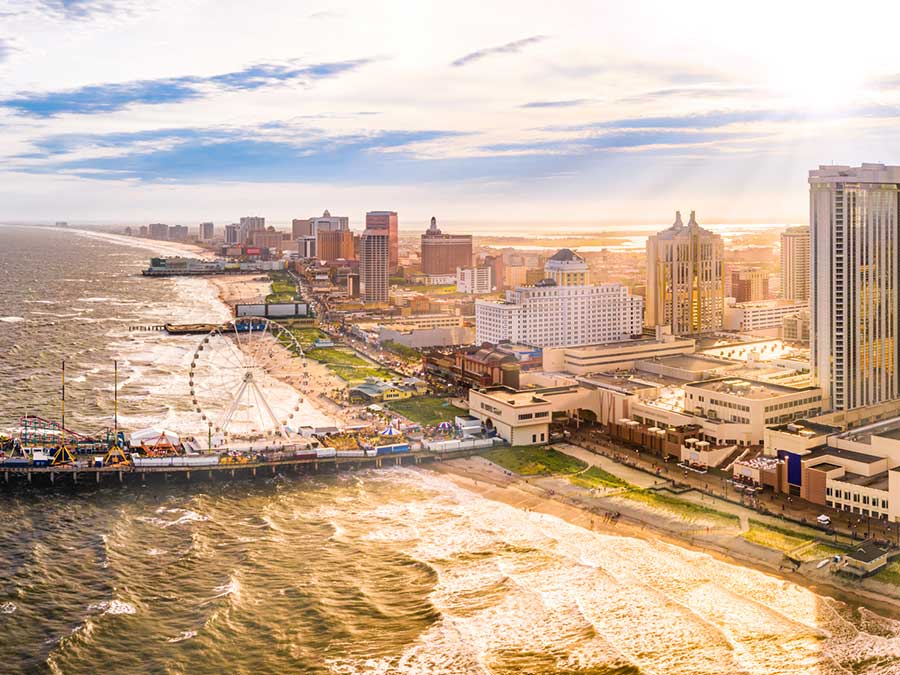 2. Exploring Atlantic City
New Jersey's Atlantic City is affectionately known as the "East Coast Las Vegas" for its bright lights, flashy hotels, luxury restaurants, and of course, sprawling casinos. 'The World's Famous Playground' has become one of the Northeastern USA's prime resort towns since a hotel boom in the early 1900s. Interestingly, Atlantic City was the inspiration for the US version of the Monopoly board game, which uses Atlantic City street and building names.
However, Atlantic City isn't only for gamblers and New Jersey socialites.
Atlantic City's boardwalk is its answer to the Las Vegas Strip, albeit with the added scenery of the sweeping Atlantic Ocean on one side. Stroll down the famous six kilometres of Atlantic City boardwalk for high-end retailers, varied dining options and the historic Steel Pier amusement park.
Steel Pier was a bustling social hotspot in the 1920s and even considered the greatest entertainment venue in the United States by some. While more of a casual family affair today, the pier at sunset is sure to delight all visitors.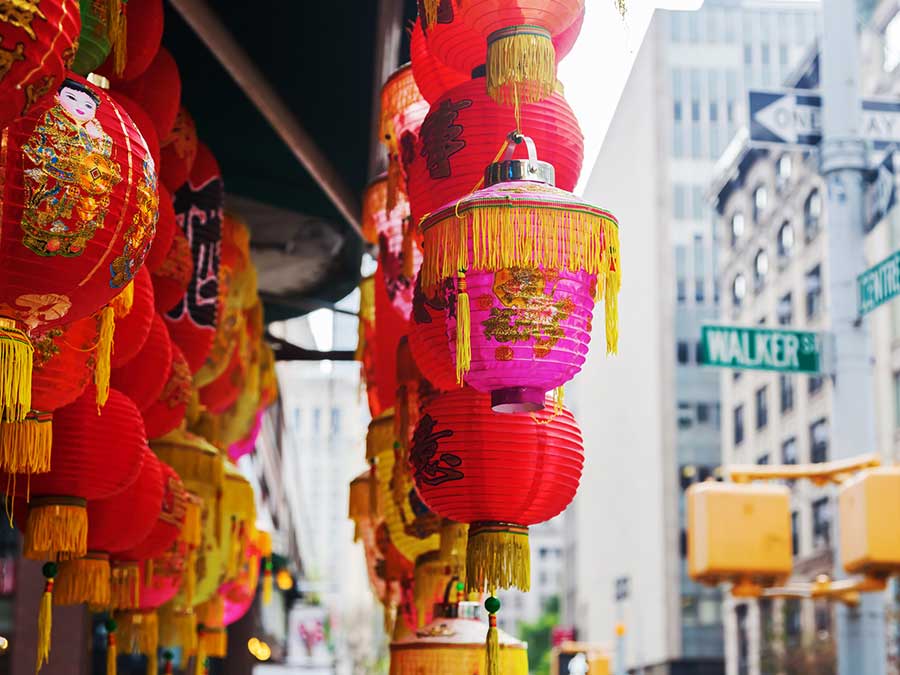 3. Chinatown in New York City
Including New York City on a list of alternative American attractions may seem strange, but so many travellers only scratch the surface of the "Big Apple" and leave the juiciest parts untouched.
The Chinatown district of New York City offers an authentic experience away from the hordes of tourists. Manhattan boasts the largest enclave of Chinese people in the Western Hemisphere and the bustling Chinatown can seem other-worldly after a day of NYC sightseeing.
Chinatown is just a 10-minute taxi ride from the famous economic hub of Wall Street, and features countless eateries, markets, bars and gift stores.
If you land in New York City during one of the many Chinese festivals on the calendar, you'll see the streets dazzling with colourful dragons, lanterns and fireworks. Chinese New Year is the largest celebration and falls around late January to mid-February each year. You'll need to rug up to enjoy the show because temperatures in New York plummet to below freezing in the winter months.
Manhattan's Chinatown is also a favourite of travelling food-lovers who find the streets lined with traditional Chinese lunch spots and more contemporary Asian cuisine. However, there have been cases of food poisoning outbreaks and contaminated fish sold at market stalls, so use your best judgement if you stop for a meal.
Traveller Tip: Avoid eating raw or undercooked food wherever possible in Chinatown. There have also been cases of people becoming sick just by handling contaminated fish in markets, so keep your hands to yourself.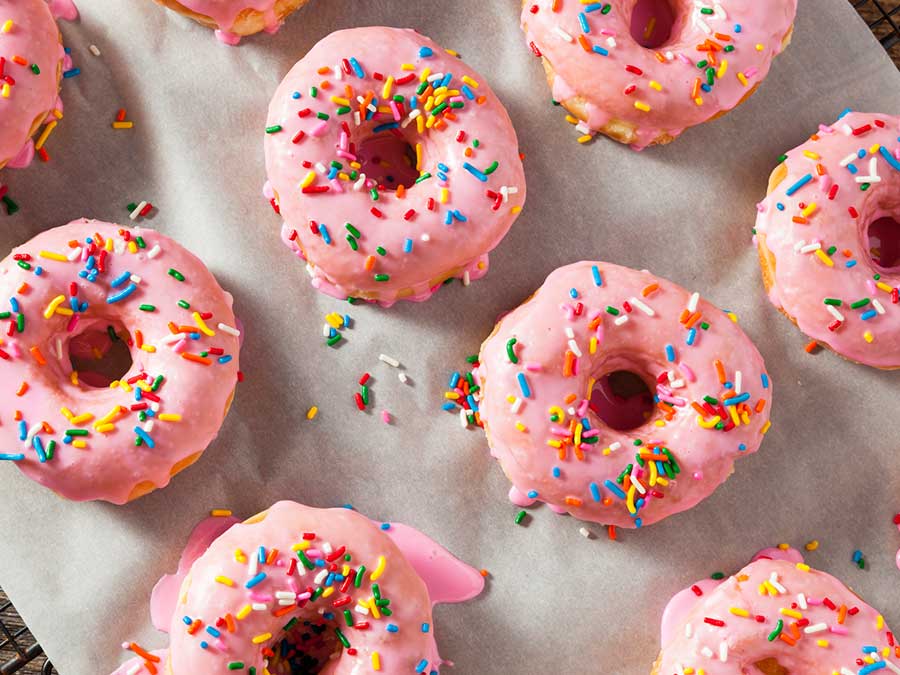 4. Exploring Portland, Oregon
The state of Oregon is California's proud neighbour to the north, and the star of the show is its capital, Portland. Famous for its arts, music, culture and food, Portland is a unique alternative for travellers in search of a trendy contemporary city.
"Keep Portland Weird" is the catch-cry of Portland's eccentric population. Spend enough time in the city and it's easy to see that most Portlandians prefer to do things a little differently. From hosting the World Naked Bike Ride, indulging in designer donuts from the famous Voodoo Doughnut shop, and enjoying the curiosities hidden in the 'Freaky But True Peculiarium'.
Yet Portland isn't all weirdness run rampant. The city is home to one of America's most thriving music scenes, with landmark venues like the Aladdin Theatre, Mississippi Studios and Holocene catering to all tastes. A tantalising pre-show meal is never far away as Portland also boasts a diverse menu, with numberless food carts, cafes and restaurants to choose from.
Oregon can also be a family affair and a nature-lover's oasis, outside the hustle and bustle of Portland. The Oregon coastline is one of the best in the country for nature-spotting, with everything from whales, elk, eagles and sea lions frequenting the chilly shores. The Travel Oregon website sums up the frigid landscape well - "If you brought a swimsuit to the Oregon Coast, don't worry, someone will loan you a sweater." Some of the must-sees on the Oregon Coast include Ecola State Park, Cape Meares and Yaquina Head.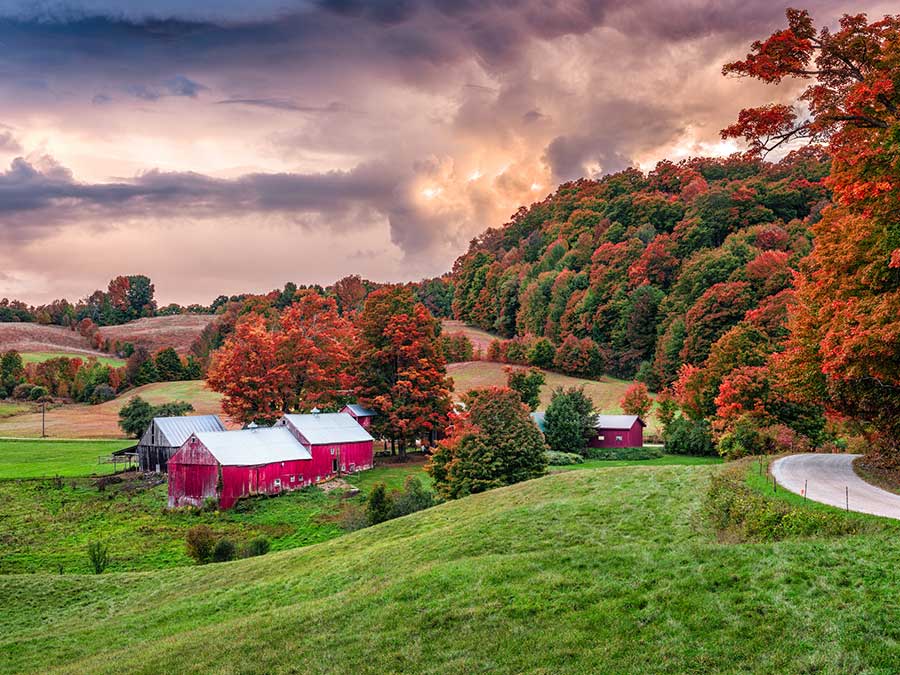 5. Find solace in Vermont
The Northeastern state of Vermont is famous for its splendorous green landscape, challenging ski trails, rich maple syrup and richer cultural heritage. America's famous farming poet, Robert Frost, said he moved to Vermont "to seek a better place to farm and especially grow apples." After long days in the field, Frost would retire to a serene log cabin and write poems inspired by the landscape. Visitors to Vermont may not have the turn-of-phrase of Robert Frost, but they will be equally as moved by the state's natural splendour and historical attractions.
Vermont is a Northeastern state in the New England region, and shares a border with both New York and the Canadian province, Quebec. As such, Vermont is cold (the seventh coldest state in the USA), with an average annual temperature of just six degrees Celsius. So it's no surprise that skiing and snowboarding reign supreme in the snow-crazy state of Vermont. The state boasts a number of ski fields and countless resorts to choose from. Many of Vermont's trails are for advanced and expert skiers only, and trails open and close at the whim of the weather. Information on current snow conditions can be found on the Ski Vermont website.
Travellers with an interest in American history will find a number of captivating cultural attractions in Vermont, including the Robert Frost Museum, the Bennington Battle Monument, and even one of Abraham Lincoln's top hats at the Lincoln Family Home.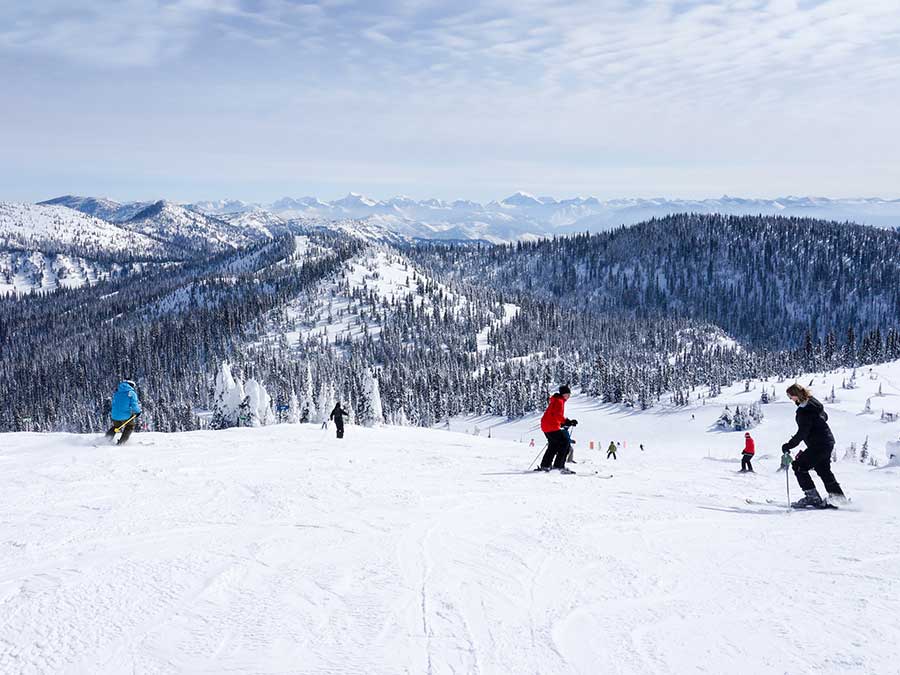 6. Hit the mountains in Montana
Also on the Canadian border, although in the Western region of the US, Montana (Spanish for mountain) is proud home to some of America's most valuable natural treasures. Yellowstone National Park, the Bighorn Mountains, Glacier National Park and Wild Horse Island State Park make up some of the heavyweight attractions in the state. Interestingly, Montana is the fourth largest state in the country by geography, yet the 44th smallest by population.
However, Montana isn't exactly an undiscovered gem, with millions of international and domestic visitors enjoying its natural splendour each year. Nevertheless, the sheer size of the state means there are plenty of unique adventures to enjoy away from the gift shops.
Skiing, snow shoeing, mountain biking and even sleigh rides will cater to the outdoor adventurers who aren't afraid of a little chill. If unwinding in an unimaginably scenic hot spring sounds more to your taste, the historic Boulder Hot Springs inn is the place to be.
Glamping is one of the most popular ways to take in Montana's breathtaking landscapes. Enjoying a traditional log cabin experience doesn't mean you need to rough it! You can find more information on planning your Montana holiday on the Visit Montana website.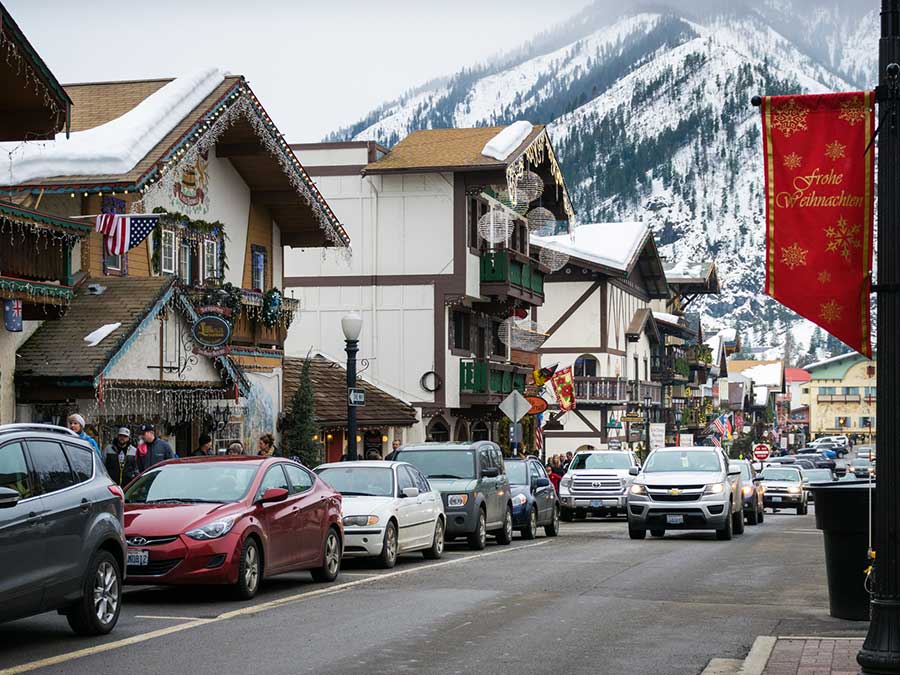 7. Visit Leavenworth, Washington's Germany
Bratwurst, bier cafes and Bavarian bars, in the American Northwest? Wake up in Leavenworth and you'd be forgiven for thinking you've somehow ended up in a small German country town. The entire town of Leavenworth in Washington is modelled on a Bavarian village, down to the architecture and traditional German attractions. The annual Bavarian Icefest held in mid-January always draws a crowd, with snow sculpting competitions and snowmobile sled rides, topped off with closing fireworks.
Yet Leavenworth isn't a one-trick town. Beyond the Bavarian novelty, people visit Leavenworth for hiking, golfing, biking and skiing - or for simple small-town relaxation in a stunning mountain landscape. The Leavenworth website claims the skiing is the best in Washington, and with a population of only a few thousand, you won't have much competition from locals on the slopes.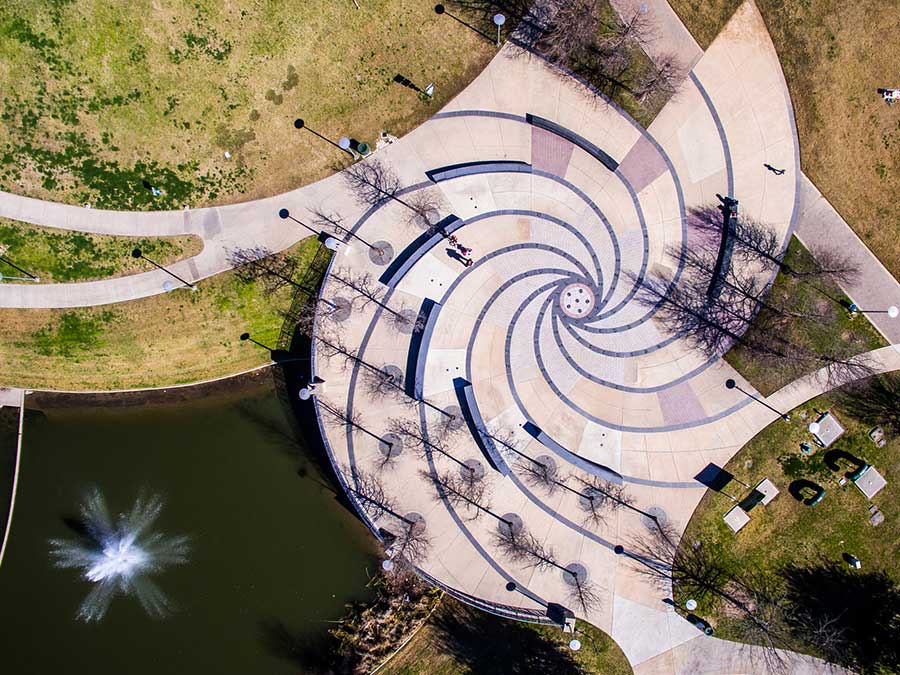 8. Get arty in Austin, Texas
To an outsider, Texas can conjure up images of rodeos, cowboys and barbecues. In reality, the "Lone Star State" and its modern cities of Houston, Dallas and Austin are as culturally refined as their northern neighbours.
Austin's famous South by Southwest (SXSW) Festival is perhaps the best example of modern Texan flair for creativity. The South by Southwest Festival has humble roots as far back as 1987, and the annual music, film, art and culture celebration now draws crowds of over 100,000. The philosophy of the festival is diversity, reflected in the wide range of music acts that perform and the crowds they attract.
Austin's art scene doesn't close for business once the South by Southwest Festival concludes. The city boasts a number of galleries, museums, tours and art spaces to explore, which can be found on the Art Austin website.
Travellers to the USA often fall into the well-worn path that has been paved by millions of tourists before them. But in the words of Robert Frost, taking the road less travelled can make all the difference.
* Route 66 Economic Impact Study
The content of this article is general and provided for information purposes only. Southern Cross Travel Insurance (SCTI) doesn't guarantee or warrant the accuracy, completeness or currency of the articles.
This article may contain hyperlinks to other websites owned or operated by third parties, or references to third party products or services. SCTI isn't responsible for, and makes no recommendation about the content or accuracy of any third party website, or for the suitability or performance of any product or service. The inclusion of a link in this article doesn't imply that SCTI endorses the website or third party product/service.