Published
Top 12 holiday destinations
Ready to make your travel dreams come true in 2023? Discover 12 captivating destinations to put on your bucket list.
Plan your next overseas adventure
After a challenging few years for Aussie adventurers, it's safe to say that international travel is well and truly back in action. Seasoned travellers know that planning ahead is the key to any successful trip, which is why many of us are eagerly arranging our itineraries for 2023 and beyond.
To inspire your wanderlust for the year ahead, we've highlighted 12 of the best places to travel in 2023 and arranged them by some of the best times of the year to visit. So what are you waiting for? Your next unforgettable adventure starts here!
Best places to travel in December, January and February
The Australian summer is brimming with domestic travel opportunities, from road trips with the family to music festivals with friends. But if you're looking to explore beyond our shores, it's also a great time of the year to head overseas.
Here are three of the best countries to visit in December, January and February.
1. Berlin, Germany
Best for: An unforgettable Christmas for the whole family.
With a dazzling maze of lights, snow-lined streets and the comforting warmth of a hot waffle or mulled wine, Christmas in Berlin feels a world away from home. Germany is famous for its Christmas festivities, with Berlin hosting the country's largest range of markets across the city.
There are over 100 Christmas markets to choose from in Berlin, however, the Alexanderplatz, Spandau, Gendarmenmarkt and Red Town Hall markets are some of the most popular. You'll find everything from ice skating rinks and fairground rides for the kids, to luxury shopping and traditional dining, making Berlin an unforgettable Christmas for all the family.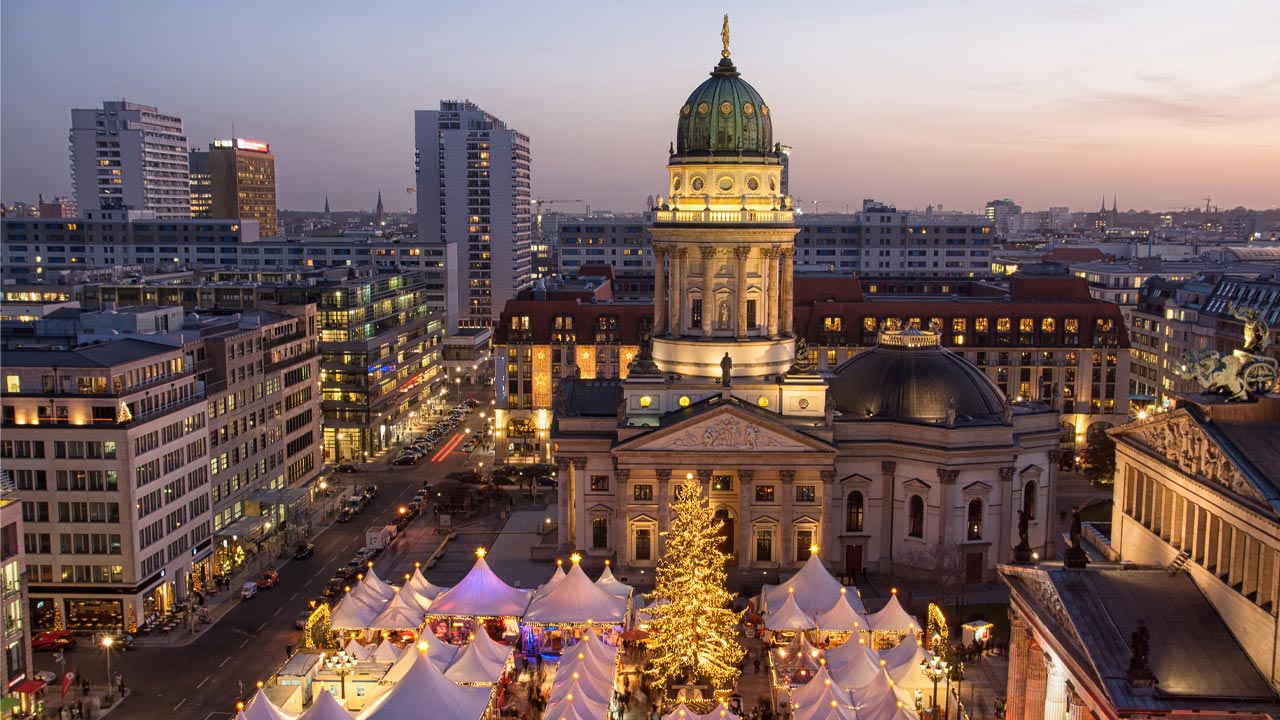 2. Quebec, Canada
Best for: Fascinating history and diverse natural attractions.
The French-speaking city of Quebec has a truly distinctive cultural identity, making it one of the most popular places to visit in Canada. Cobblestone streets, quaint plazas and fascinating museums are bordered by incredible natural attractions, like the Montmorency Falls.
If you're a snow bunny who can't wait for the Australian winter to roll around, you're in luck - Quebec's Le Massif de Charlevoix is regarded as one of the most underrated skiing resorts in North America.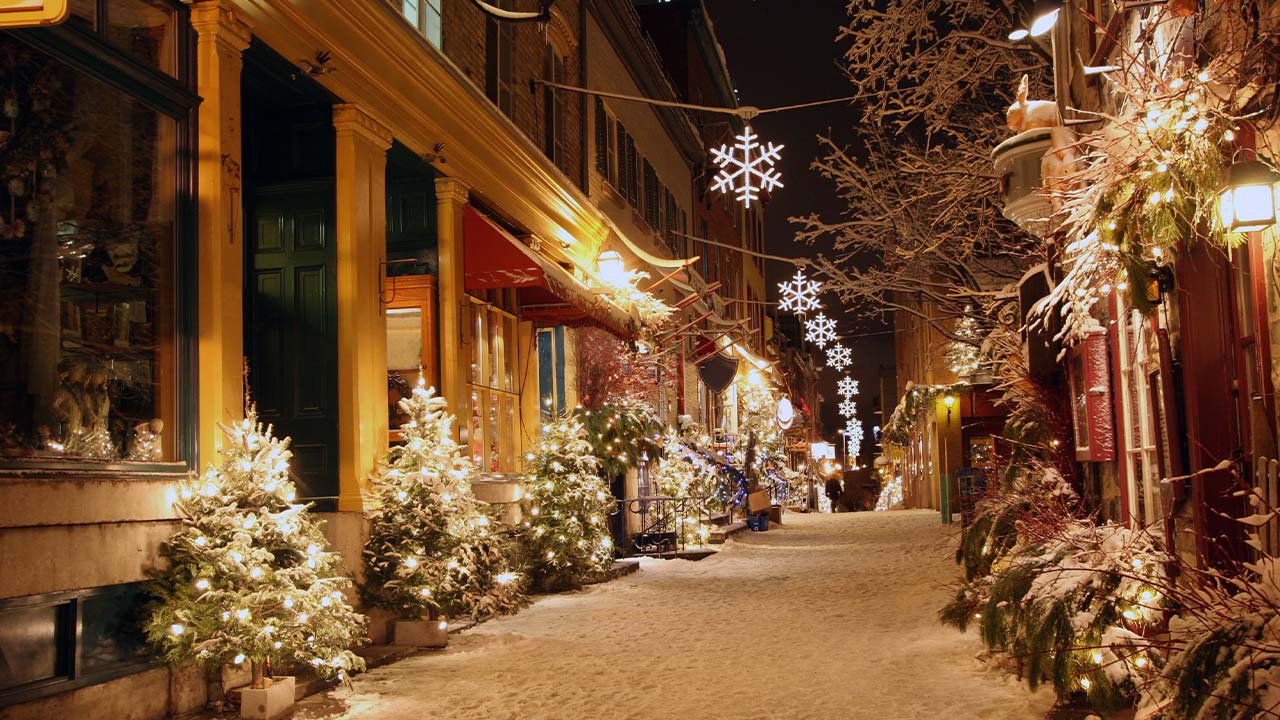 3. Oaxaca City, Mexico
Best for: Culinary adventures in a picturesque colonial setting.
With its charming colonial streets, colourful street art, renowned food scene and lush natural surroundings, it's easy to see why Oaxaca is often named one of Mexico's best cities for tourists. Pronounced "wa-ha-ca", Oaxaca boasts a huge variety of restaurants, sprawling markets and archeological sites like the Monte Alban ruins just beyond the city.
The winter months of December through February are characterised by pleasant warm days and cool evenings, and also play host to a number of festivals. If you're travelling in November, the Day of the Dead festival is not to be missed.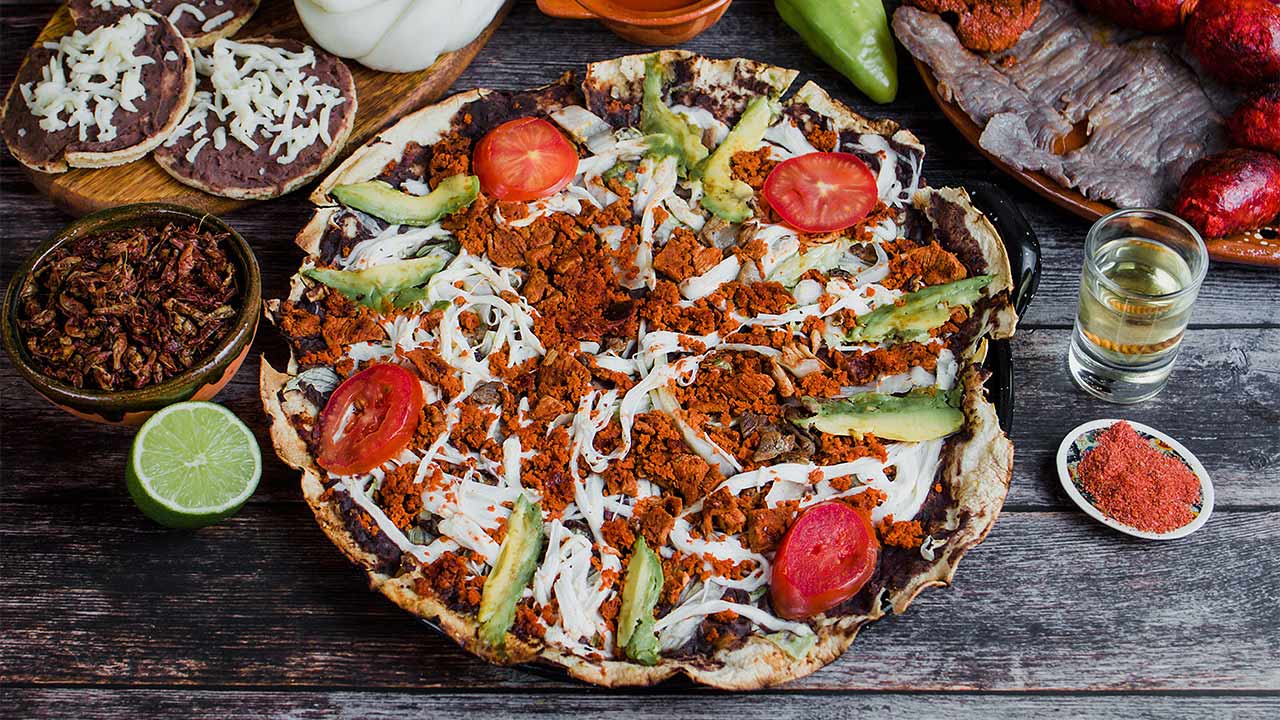 Best places to travel in March, April and May
The Aussie autumn is regarded as a shoulder season for many popular travel destinations in the Northern Hemisphere, where temperatures once again begin to climb and businesses prepare for the summer rush. Here are three countries to visit in March, April and May.
4. Manuel Antonio, Costa Rica
Best for: Exotic animals in a rich coastal jungle.
Imagine waking up to a chorus of birds and monkeys chattering over their breakfast just outside your jungle lodge. The Central American country of Costa Rica is one of the most biodiverse regions on Earth, with an estimated half a million species calling it home. In Manuel Antonio National Park on the country's Pacific coast, you'll experience many of them up close.
The National Park has a massive range of exotic animals, including toucans, monkeys and sloths (the crowd favourite). While it's Costa Rica's smallest National Park, what it lacks in size it makes up for in diversity. It encompasses several different habitats, including lush rainforests, mangroves, protected beaches and coral reefs.
It's a good idea to enlist the help of a local guide to help you spot the camouflaged wildlife while exploring the park.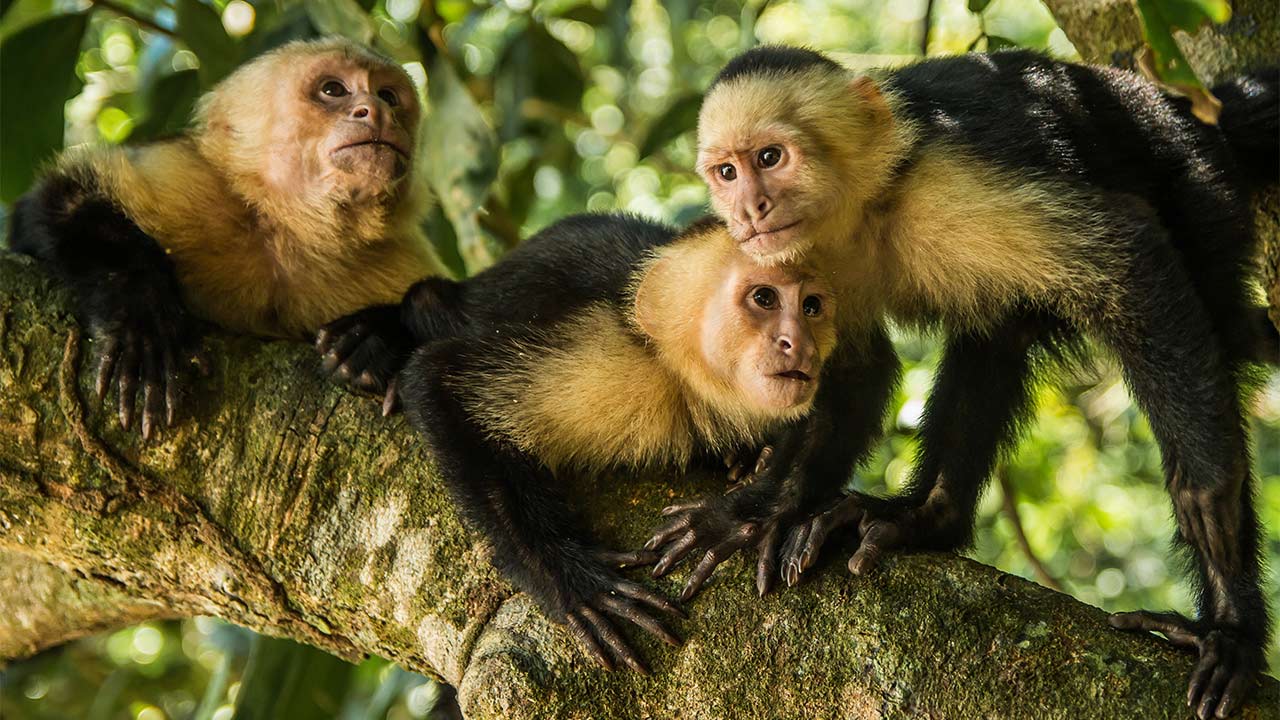 5. Kyoto, Japan
Best for: Immersing yourself in ancient Japanese tradition.
Aussie travellers have had a long love affair with the Land of the Rising Sun. In fact, Google revealed that Japan was the most-searched-for travel destination within Australia over a 20-year period! With the country's sprawling modern cities, fascinating ancient traditions and huge roster of attractions, that comes as no surprise.
April sees Japan at its most enchanting, when cherry blossoms bloom across the country and travellers and locals alike enjoy the traditional practice of "hanami" or cherry-blossom viewing. The historic city of Kyoto is one of the best places to practice hanami, with jaw-dropping viewing points like the Kyoto Botanical Garden, Philosopher's Path and Maruyama Park.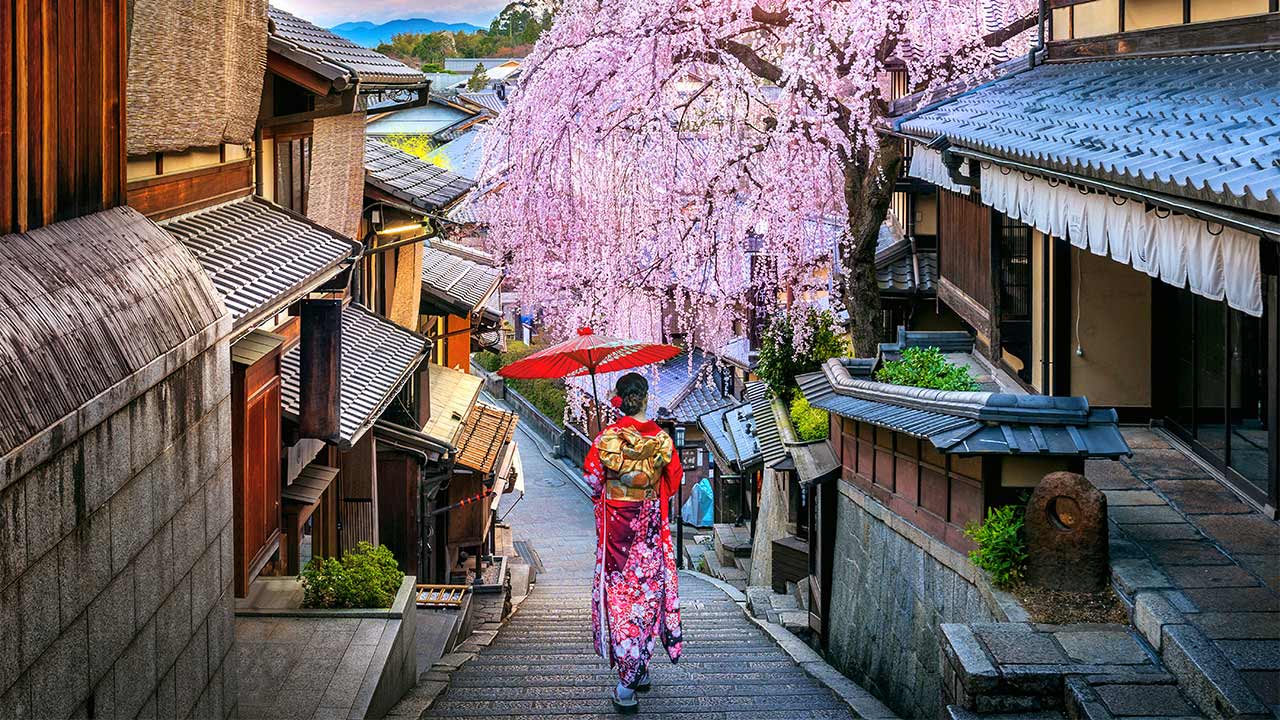 6. Cyprus, Mediterranean
Best for: Striking Mediterranean scenery and archaeological sites.
Lying in the Mediterranean Sea, the small island republic of Cyprus has emerged as a hotspot for travellers seeking dramatic coastlines, rich foods and distinctive culture. Its archeological sites like Nea Paphos and the Tombs of the Kings, and natural wonders like Aphrodite's Rock and Cape Greco put Cyprus up there with any of its Mediterranean neighbours.
Summers in Cyprus are hot and dry, but the shoulder season that is the Australian autumn can offer more pleasant temperatures while still avoiding the rain. April is also known as the greenest month of the year, with burnt landscapes turning lush across the island.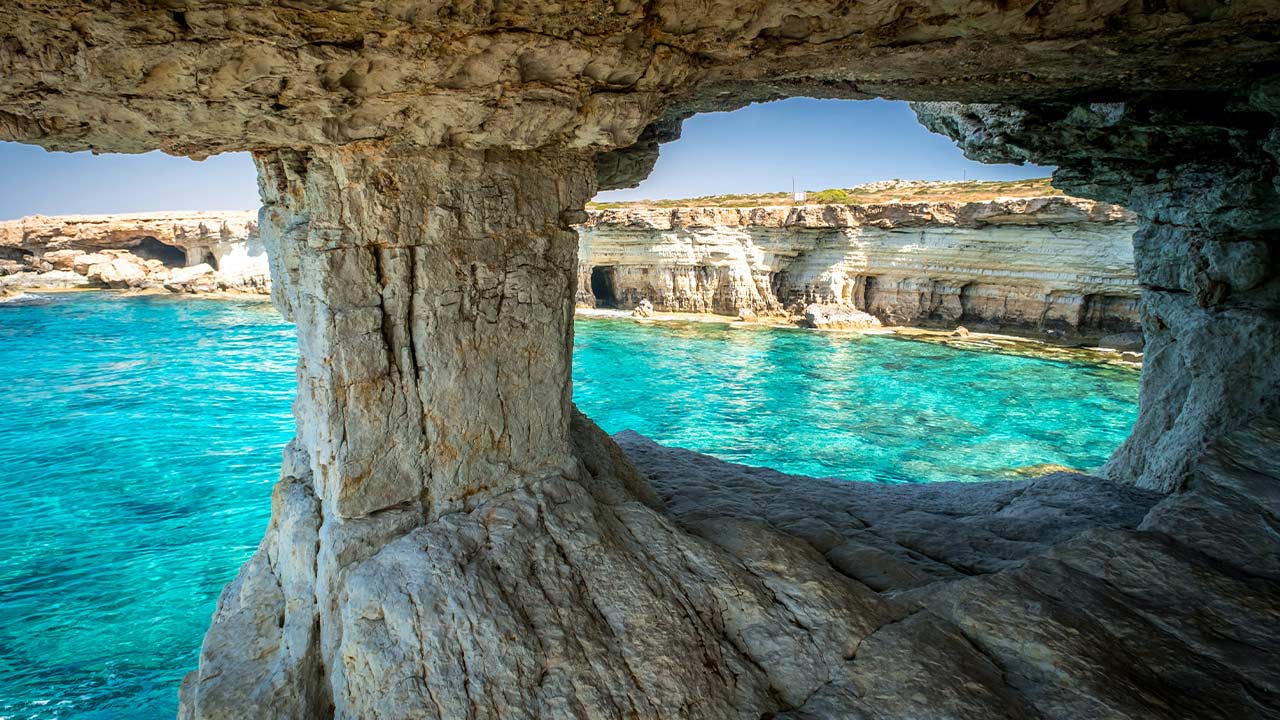 Best places to travel in June, July and August
When the days at home are at their shortest and the weather at its coldest, for many of us, our wanderlust is at its highest. Here are three places you can avoid travel FOMO in the Aussie winter.
7. Porto, Portugal
Best for: A vibrant yet relaxed European city adventure.
Escaping the Australian winter for Europe's sunny shores is a long-held tradition for many travellers. If you're dreaming of long balmy evenings, lakeside alfresco dining and enchanting architecture, Porto could be exactly what you've been searching for.
The city in the north of Portugal is bursting with character and its medieval riverside district has to be one of the most photogenic cityscapes in Europe. Intricate church spires tower over a colourful ramshackle of houses and cafes, while an endless sea of happy travellers enjoy staples of the city's food scene, like francesinha sandwiches and glasses of port wine.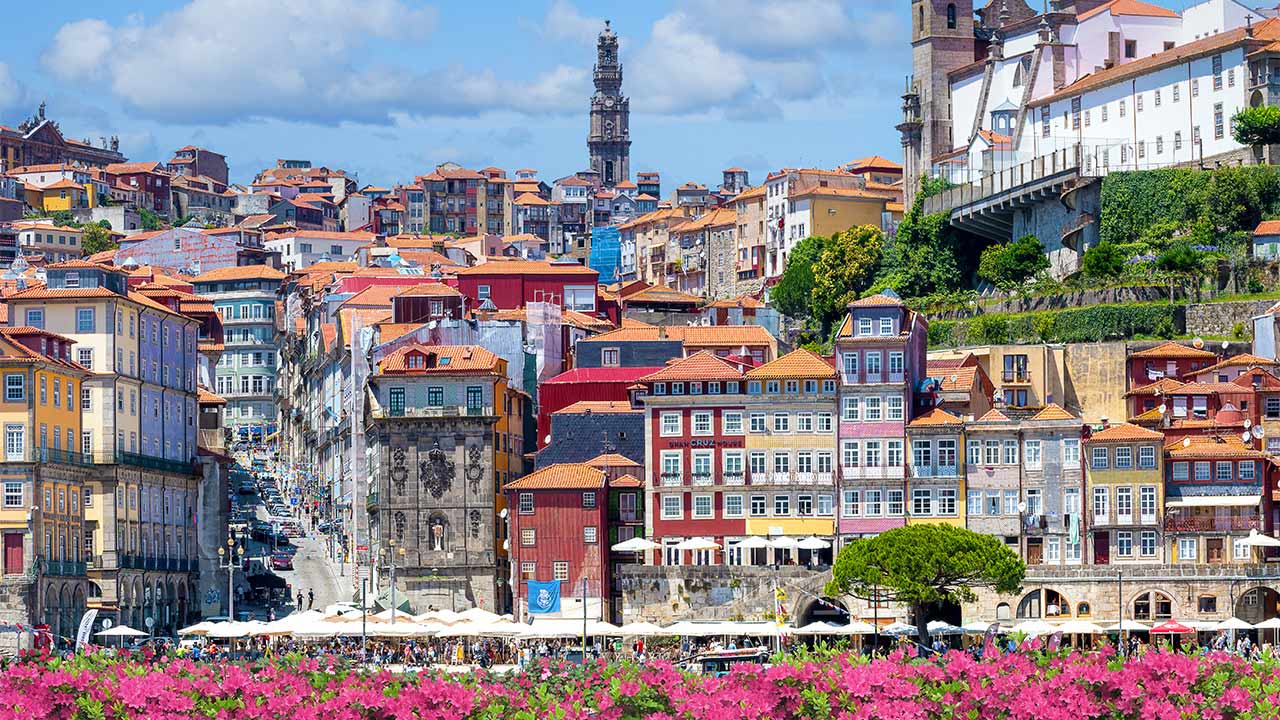 8. Isle of Skye, Scotland
Best for: Breathtaking scenery and outdoor adventure.
Visiting Scotland's Isle of Skye feels like a trip back in time, to an age when fairies flitted across mountaintops and warrior clans roamed the lands. The island in the country's west is steeped in legend, with castles and ruins dating back centuries. But even more impressive than its history is its natural splendour.
Soaring snow-capped mountains burst from the icy waters of its many Lochs, virgin beaches meet cascading waterfalls and endless meadows blanket a rolling landscape - this is truly a nature lover's paradise.
The summer months from June through August are the most forgiving when it comes to the weather, which is notoriously cold and wet throughout much of the year. They don't call it the Misty Isle for nothing!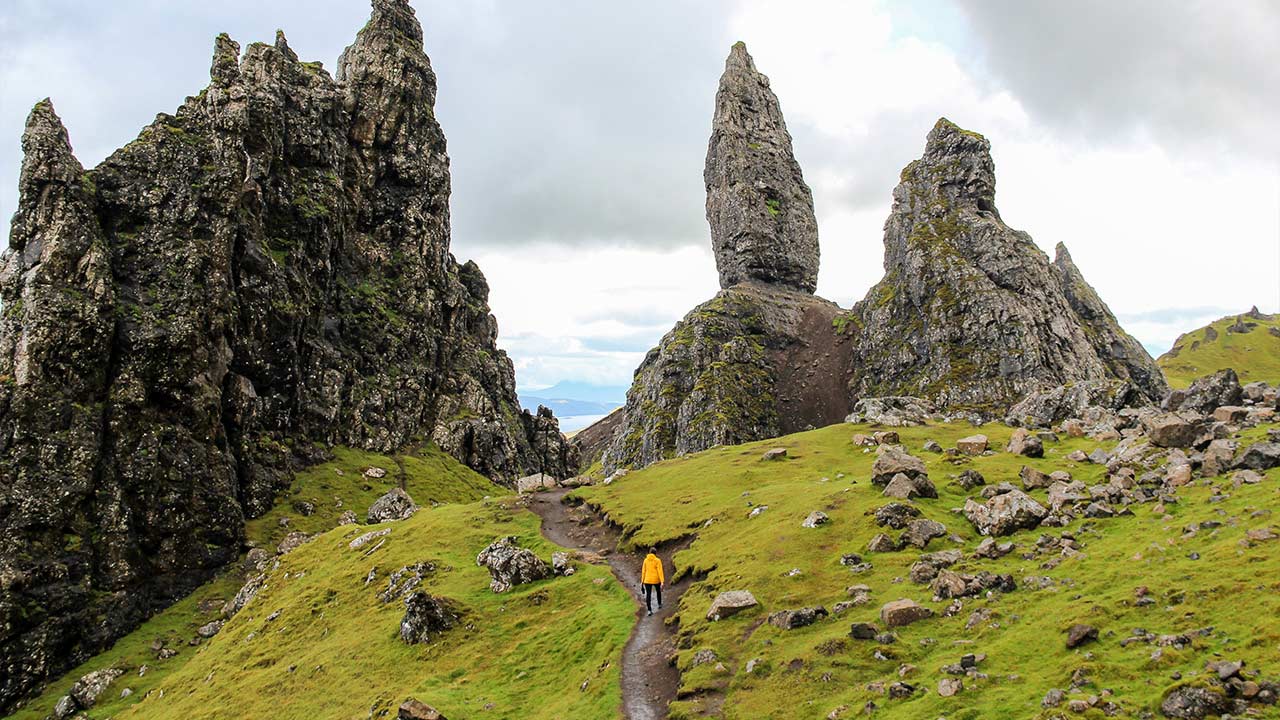 9. Biarritz, France
Best for: World-class surfing and mouth-watering cuisine.
Sometimes called the "French California", the historic coastal town of Biarritz in the Basque Country is a haven for surfers and sun lovers. With quality surfing found at Cotes des Basques, Grande Plage and Anglet, and charming swimming beaches like Plage du Port Vieux, it's easy to see why.
But Biarritz has equally as much to offer on land as it does in the water. You'll be able to explore Basque cuisine in the town's countless restaurants, browse an eclectic mix of boutiques, and make your way south into Spain's northern cities like San Sebastian with an easy drive or bus.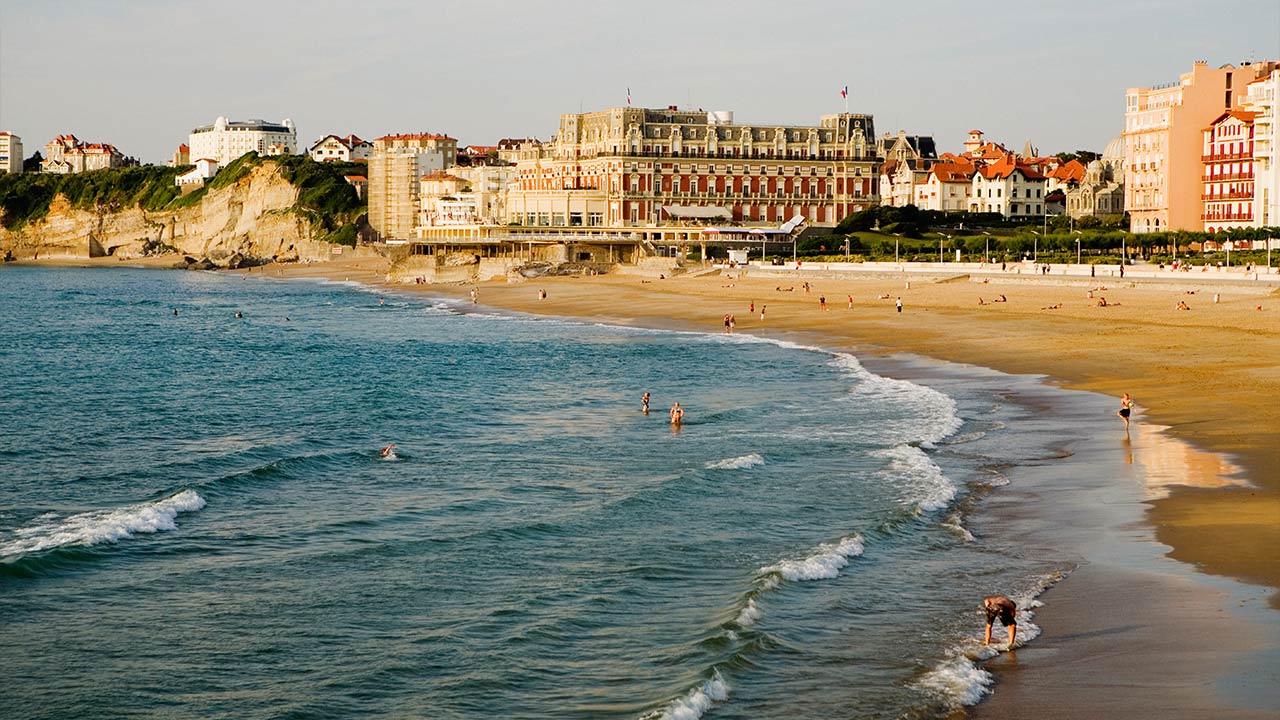 Best places to travel in September, October and November
Much like the Aussie autumn, our spring months are considered a shoulder season for some of the most popular destinations in the world. Take advantage of comfortable climates and more affordable hotel rates with these three travel destinations for September, October and November.
10. South Pacific Cruise
Best for: Sunsets on deck and pleasant spring temperatures.
Nothing screams holiday like reclining with a good book poolside while cruising by tropical islands. Overseas cruise holidays can be the perfect way to recharge your batteries with a truly relaxing and all-inclusive travel experience.
The Australian spring sees pleasant conditions for cruises to the South Pacific. Itineraries like this 10-day trip on Carnival Cruises include stops in Noumea, Lifou Isle, Mystery Island and Port Vila.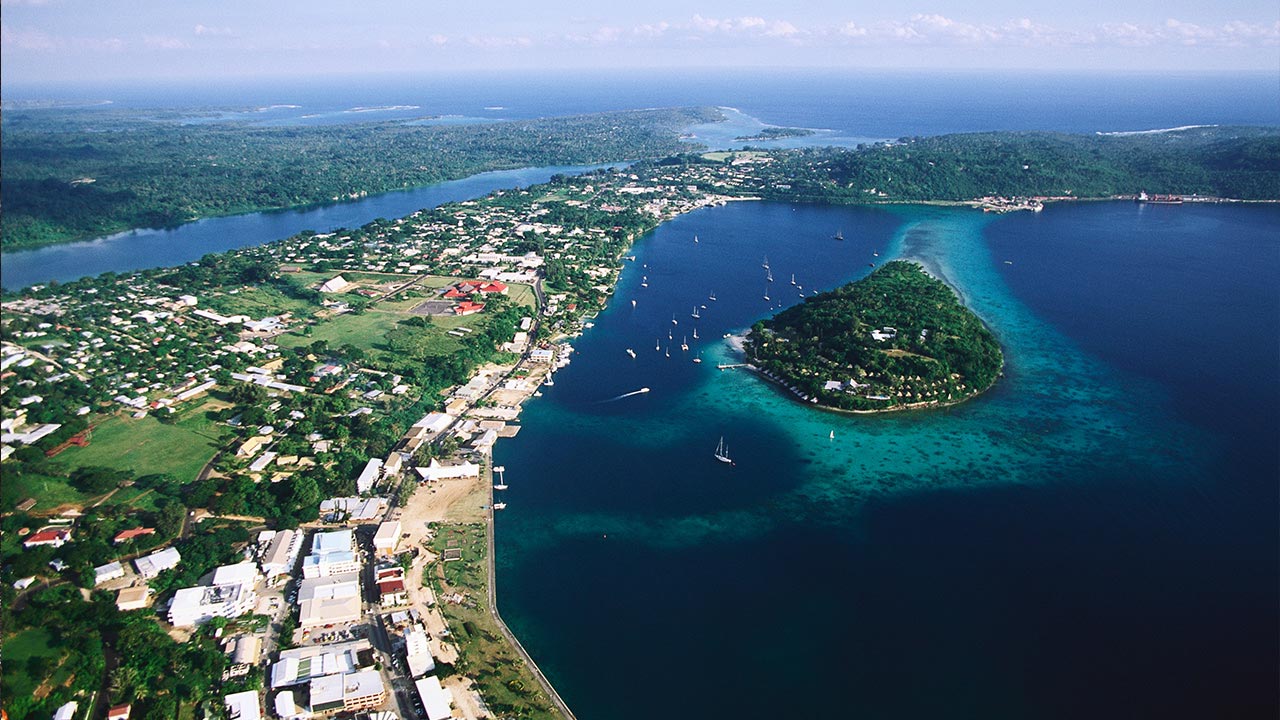 11. Rome, Italy
Best for: Unforgettable sightseeing without the summer crowds.
If you've ever strolled by the Trevi Fountain in August, you'll know that Roman summers can be a bustling mess of tourist crowds. But come September, the crowds start to thin and the hotels revert to their mid-season rates.
The northern hemisphere autumn can be a great time to experience the big-name tourist attractions with a fraction of the crowd and more pleasant temperatures. Time your visit carefully because the weeks leading into winter can become cold and wet.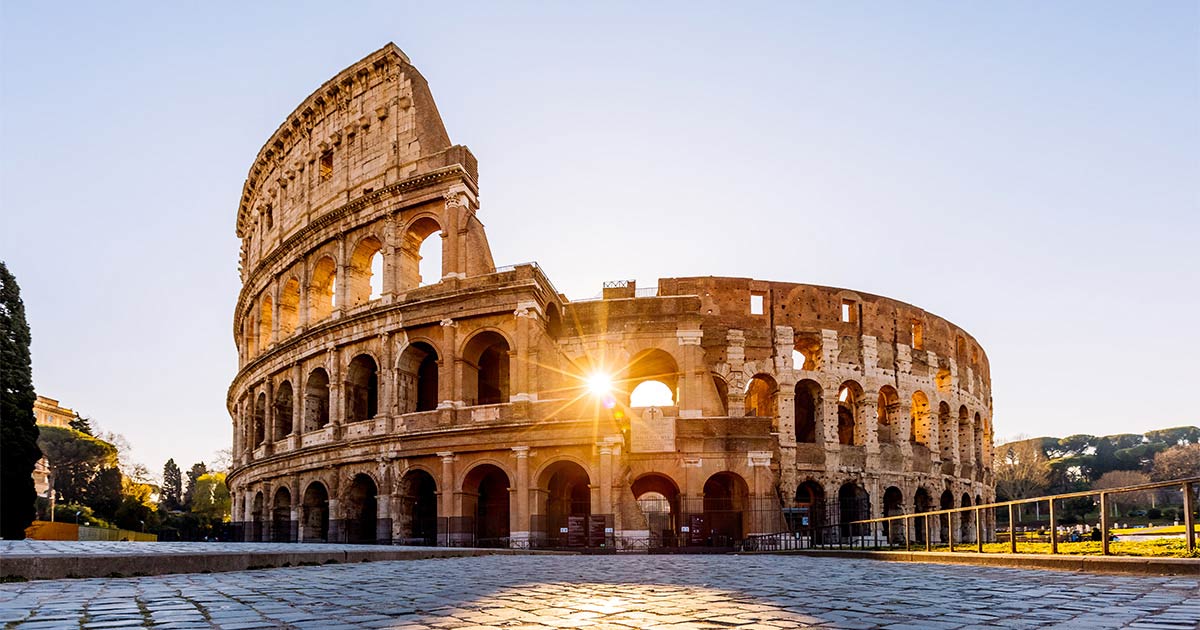 12. New York, USA
Best for: An autumnal wonderland of colour and comfort.
As Billie Holiday famously sang, "Autumn in New York, the gleaming rooftops at sundown, Autumn in New York, it lifts you up when you're let down." With pleasant temperatures, more affordable hotel rates and fewer tourists, the Australian spring is one of the best times to experience the Big Apple.
Each fall, 18,000 trees in Central Park swap their summer greens for rich hues of yellow, red, orange and brown, transforming the park into an autumnal wonderland. Don a scarf, rent a bicycle and cruise along the meandering trails to see it at its most photogenic.