10 underrated cities in the USA
Hidden gems await travellers who break away from typical USA travel destinations like L.A., Chicago and New York City.
No doubt you've heard of New York's Empire State Building, but did you know that upstate Buffalo, New York, has a thriving art scene and waterside craft breweries? And you likely know about the Smithsonian Museums in D.C., but have you heard about historic Williamsburg, Virginia, just an hour down the road?
In this post, we'll look at ten underrated cities in the USA. The hard part will be deciding which one to visit first.
1. Golden, Colorado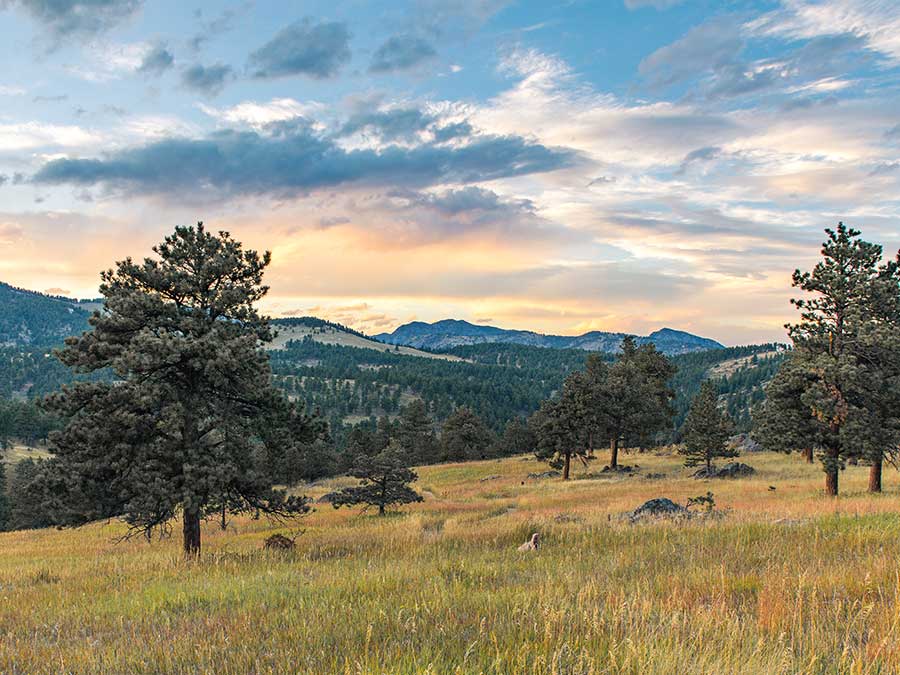 Nestled between the Rocky Mountain foothills and flat-topped red plateaus, Golden feels like a world apart. You can hop on the light rail and find yourself in downtown Denver in just half an hour, but Golden can keep you plenty occupied.
This historic mining town was once the capital of the territory, and the city hasn't entirely lost its cowboy flavour. Today, though, you're more likely to see kayakers practising their skills on Clear Creek and hikers exploring the caves in the canyon. Day trips up to Rocky Mountain National Park offer endless views and trails.
Perfect for an active, adventure-filled trip, Golden is at its peak between May and September. An added benefit of visiting during these months is the summer concert line-up at the world-famous Red Rocks Amphitheatre, just 10 minutes away.
2. Buffalo, New York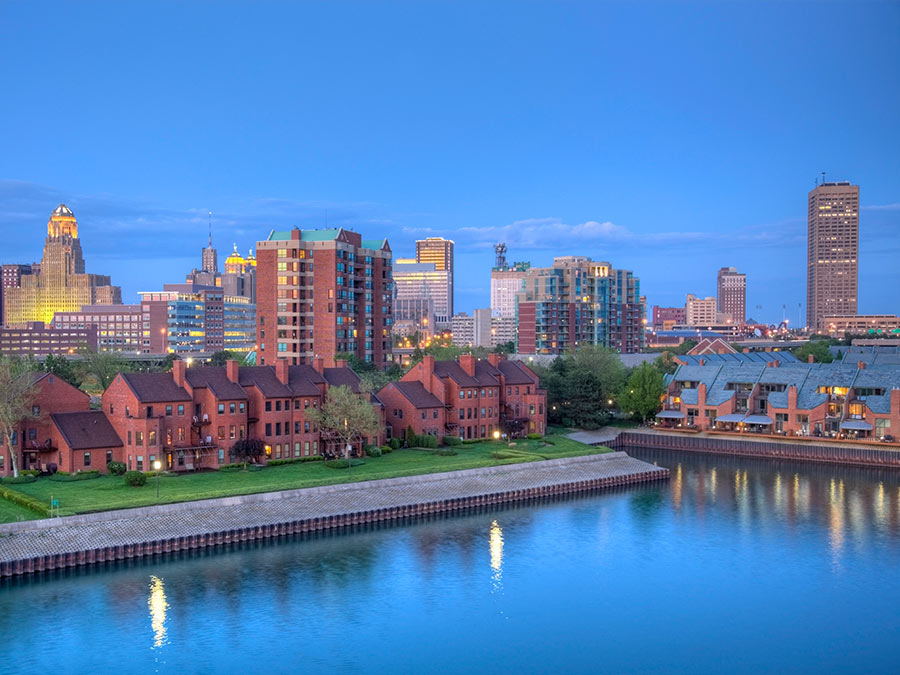 Up at the Canadian border, on the shores of crystal-clear Lake Erie, Buffalo hosts a thriving art community. With a population of around 300,000, Buffalo can't compete with the bustle of Manhattan, but bustle doesn't seem to be what this town is after.
Its Art Deco architecture and gritty comfort food at mom-and-pop diners create a vibe distinctively its own. Spend some time at Silo City, a historic grain complex that now serves as a venue for concerts, poetry readings, exhibitions and theatre performances.
A trip to Buffalo is ideal for friends or couples to slow down and enjoy a new art and music scene. With 2 ½ meters of snowfall a year (which can impede travel), you may want to plan your trip for the warmer months, May through September.
3. Williamsburg, Virginia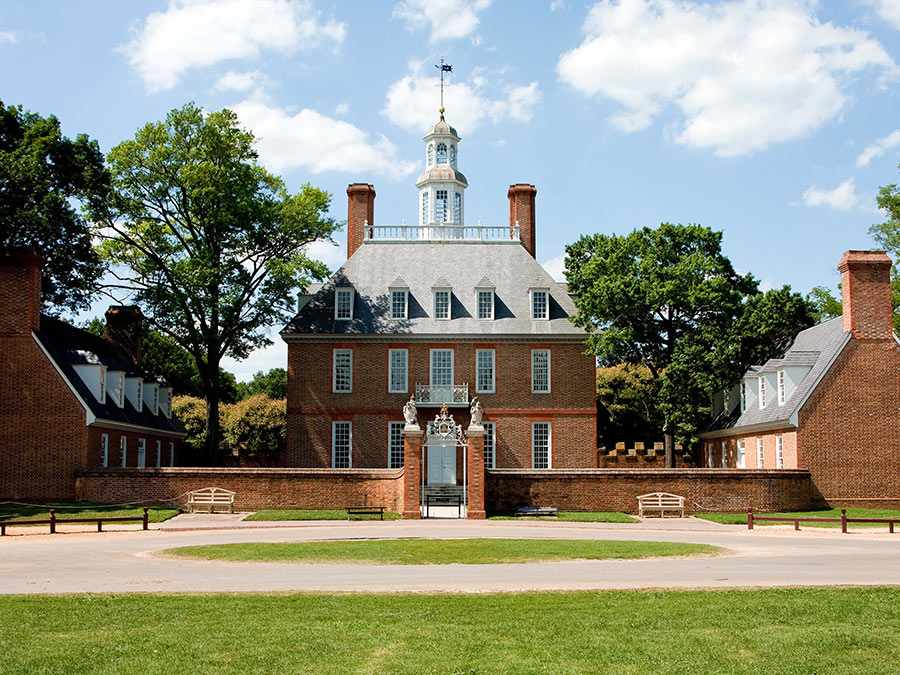 Step back in time and visit a friendly blacksmith, weaver or tavern keeper. In the middle of this quaint university town, a living museum allows you to spend your holiday in Colonial America.
While you're in Williamsburg, you can join the daily revolution on the village green, visit folk art museums and even pick up some new skills, like candle making or bookbinding. The second oldest university in the country, William and Mary College, lends the town a stately, academic air.
For the best selection of activities and loveliest weather, plan your holiday for May, June or September. Families with children will find that there's something for every age group, and history lovers will feel that they've died and gone to, well, Colonial Virginia.
4. Portland, Maine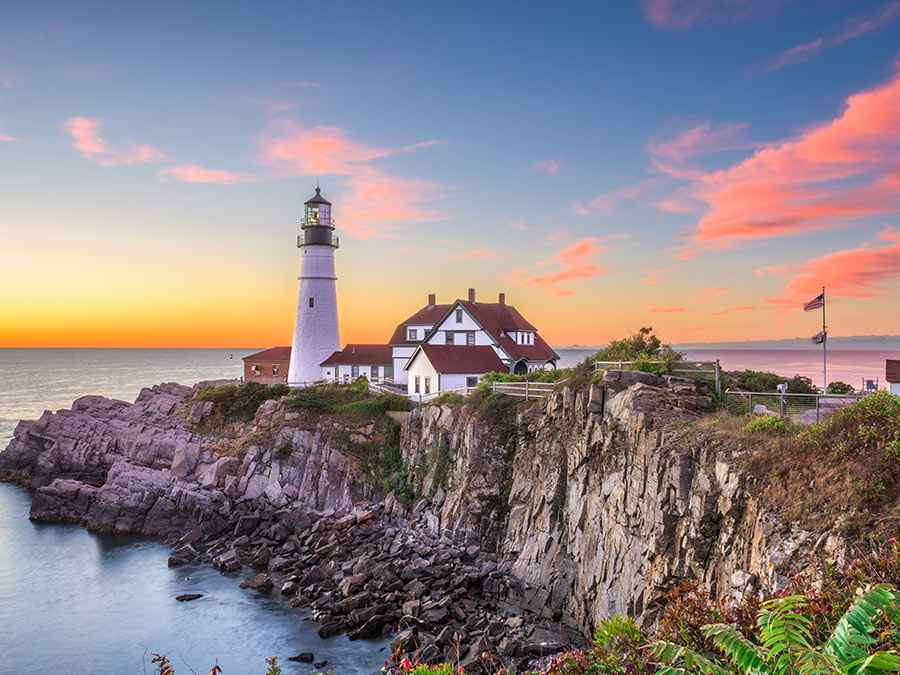 Two words: fresh lobster.
Overlooking Casco Bay, Portland's waterfront is less than 20 yards from quaint shops and restaurants. Ferries make regular runs to the scenic islands just off the coast, and visitors bicycle to East End Beach to relax on the sand and soak in the fresh New England air. But back to the lobster.
In the USA, Portland is second only to San Francisco in restaurants per capita. If you plan your trip for the beginning of August, you can attend the Maine Lobster Festival and witness the sea goddess coronation, the parade and the international crate race. Best of all, you can eat your portion of the 20,000 pounds of lobster served at the event.
Foodies won't want to miss Portland, Maine. Book your trip for June, July or August.
5. Beaufort, South Carolina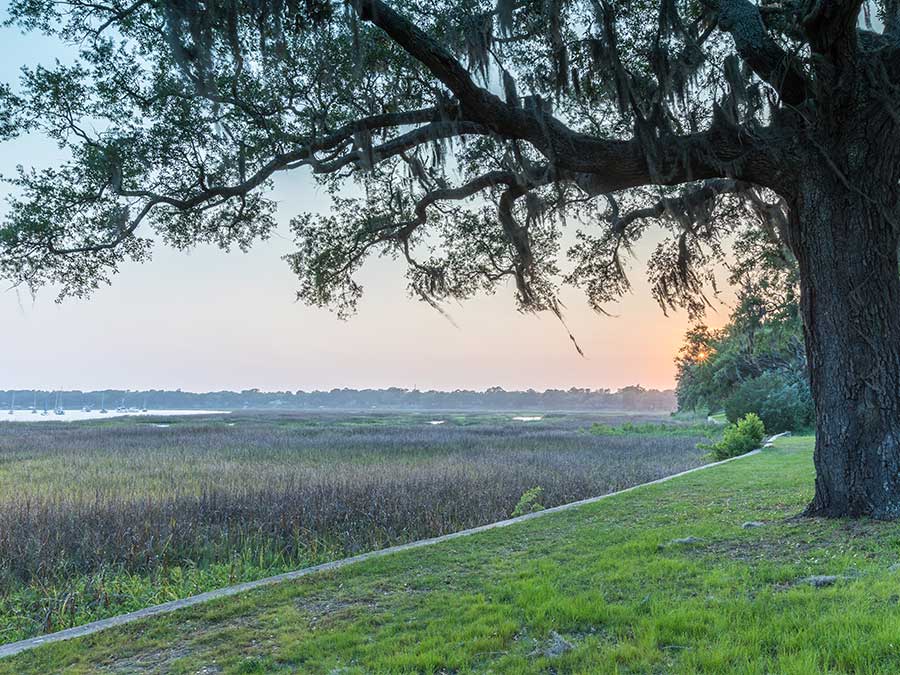 It's always fun to visit a place you've seen in the movies, and Beaufort is just such a place. Although Forrest Gump was supposed to have grown up in Alabama, the shots of his idyllic hometown were actually filmed in Beaufort (pronounced bew-fort). It's all there: the live oaks and the Spanish moss dangling languidly from the trees.
With its sub-tropical climate, spring and fall are the perfect seasons for visiting South Carolina. If you schedule your holiday for October, you can take part in the Annual Beaufort Shrimp Festival with its 5k run, live entertainment and shrimp served in the many ways Bubba described in Forrest Gump.
And what about Forrest's box of chocolate? It was made at The Chocolate Tree, where you can watch production through the large glass windows while you taste a delectable sample.
6. Taos, New Mexico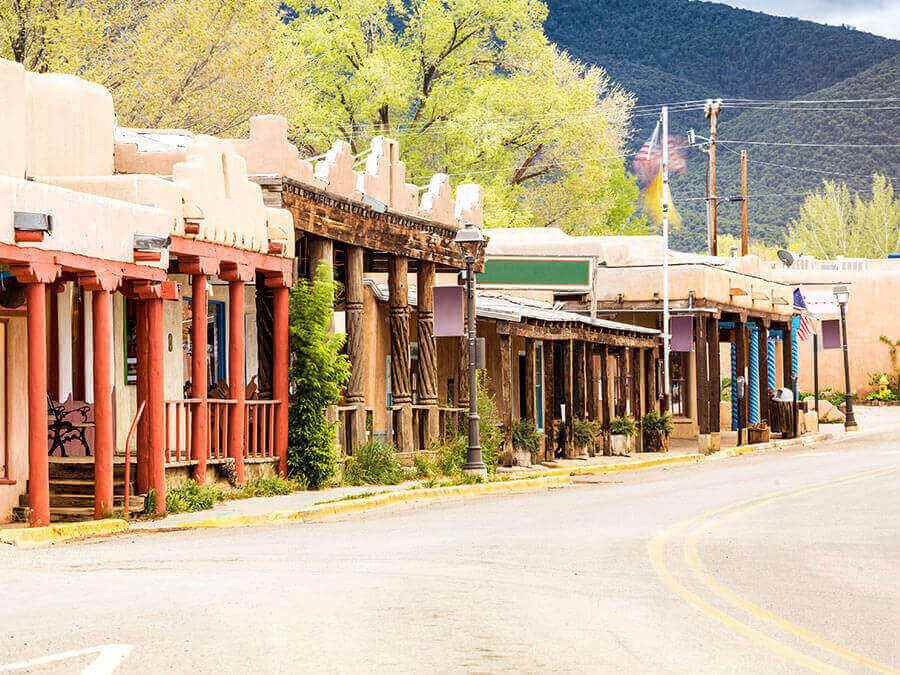 A desert town situated at the base of the Sangre de Cristo mountains, Taos simultaneously satisfies the wants of both art lovers and adventurers. The adobe homes of Taos Pueblo have stood for over a thousand years, and they appear to be ready for a thousand more.
With its ski resorts, wineries and boutiquey jewellery shops, you can do something different each day of your trip. A ride on the coal-fueled, steam-powered Cumbres and Toltec train provides views of spectacular western scenery that can't be seen any other way, and the Georgia O'Keefe paintings at Ghost Ranch immortalise the desert's beauty.
Visit Taos from December to March for the best skiing or from May to September for hiking and summer adventures. If you're an adventurer with an artistic side, Taos was made for you.
7. St. Augustine, Florida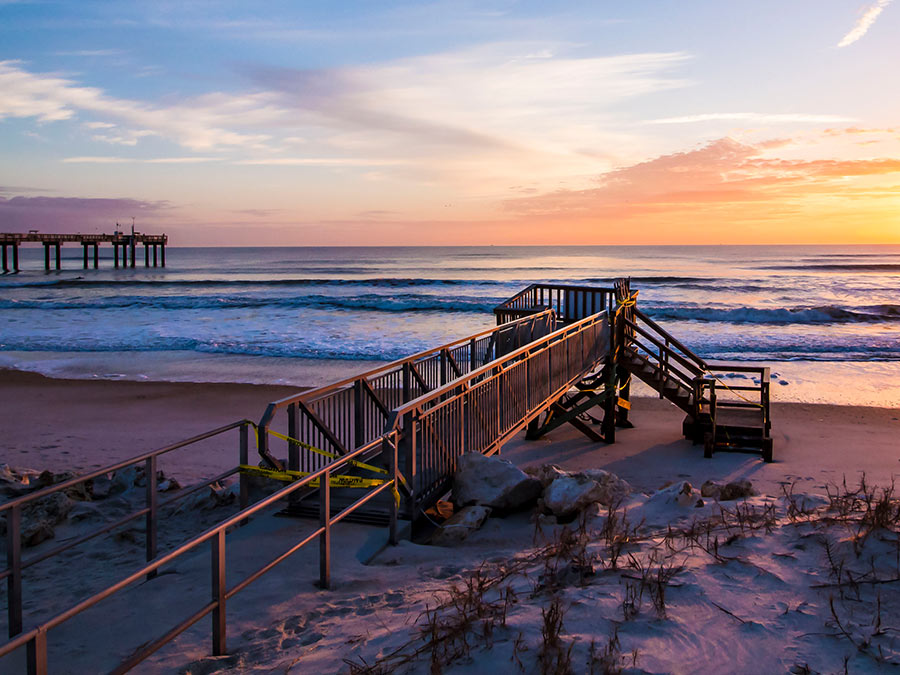 The oldest city in the USA, St. Augustine dates back to 1565 when Spanish explorers arrived and got to work immediately, building forts, churches and the oldest wooden schoolhouse in the US today (it's easy to find – everyone is taking selfies in front of it).
On the first Friday of each month, the Art Walks provide live entertainment, displays from the many local art galleries and even refreshments. With over 400 local musicians performing regularly, St. Augustine is a bastion of live music, which spills out into the streets at night.
For daytime adventures, take one of the many water tours, try your hand at paddle boarding or kayaking, or explore the state parks, marinas and golf courses. For mild weather and thin crowds, book your holiday between February and May or October and December.
8. San Antonio, Texas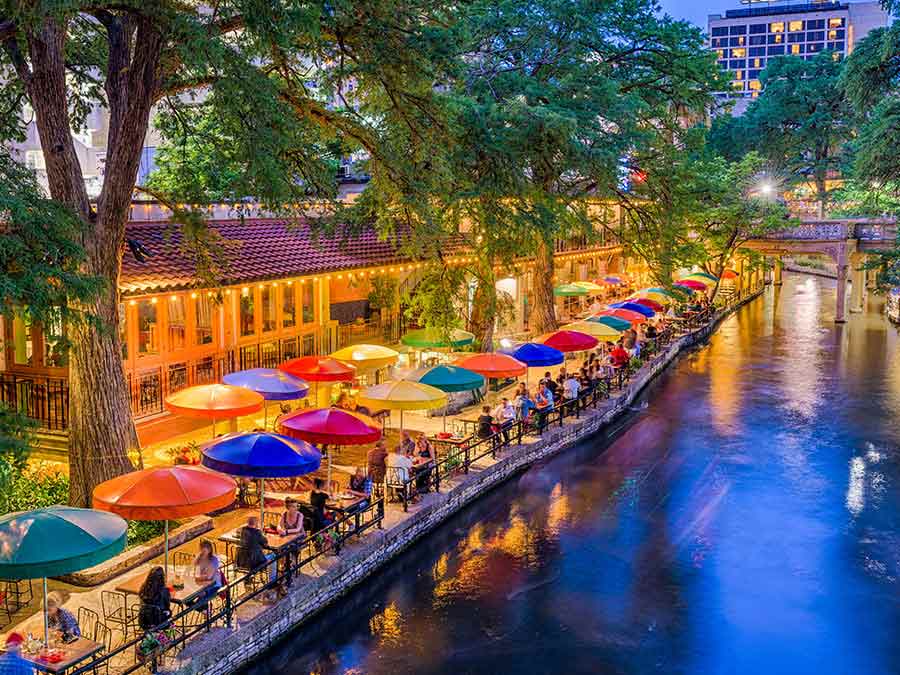 The best way to see San Antonio is to stroll along the iconic River Walk, set below the city's surface and dappled with colourful umbrellas shading diners.
Perfect for families with active children, San Antonio mixes history and culture with today's best attractions. You can't miss the Alamo, the location of the pivotal battle during the Texas Revolution. Other historical sites include the San Fernando Cathedral and the San Antonio Missions National Historical Park.
When you've had enough of museums, ride the roller coasters at Six Flags.
9. Park City, Utah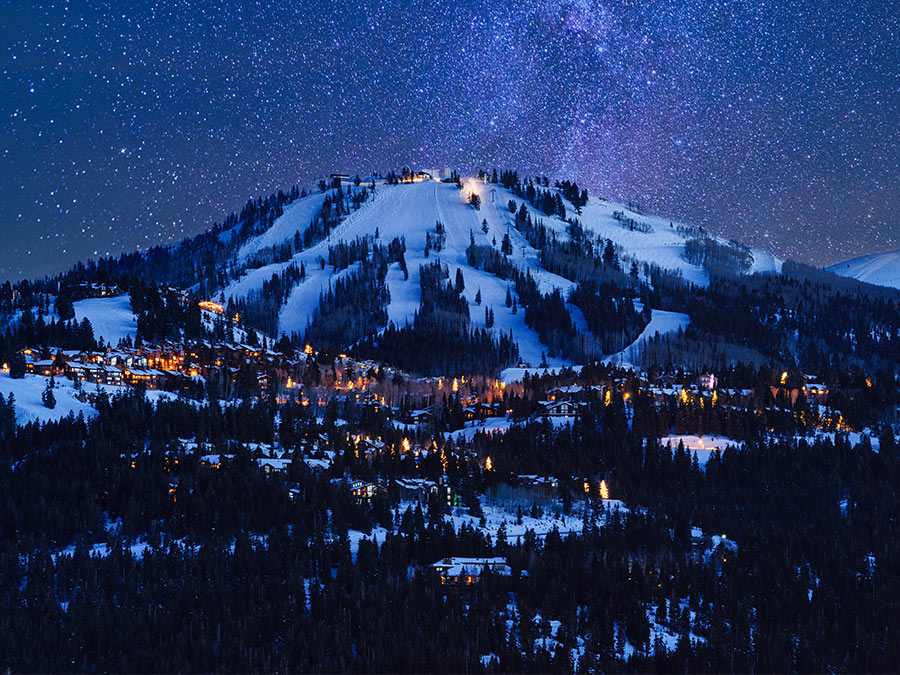 With its Olympic venues open to the public, Park City provides all the action you can take. From sledging and skiing to swimming and zip-lining, the Olympic Park has it all. Park City is also a destination for people with physical challenges. At the National Ability Centre, people of all abilities can rock climb, ski, canoe, cycle and much more.
If you love movies and spotting celebrities, plan your trip during the Sundance Film Festival (usually at the end of January). A day trip down to Salt Lake City gives you access to concerts, museums, restaurants and historic Temple Square.
Park City is best for active travellers. Choose December-March if you want to participate in winter sports. For hiking and cycling, shoot for May through September.
10. Columbus, Ohio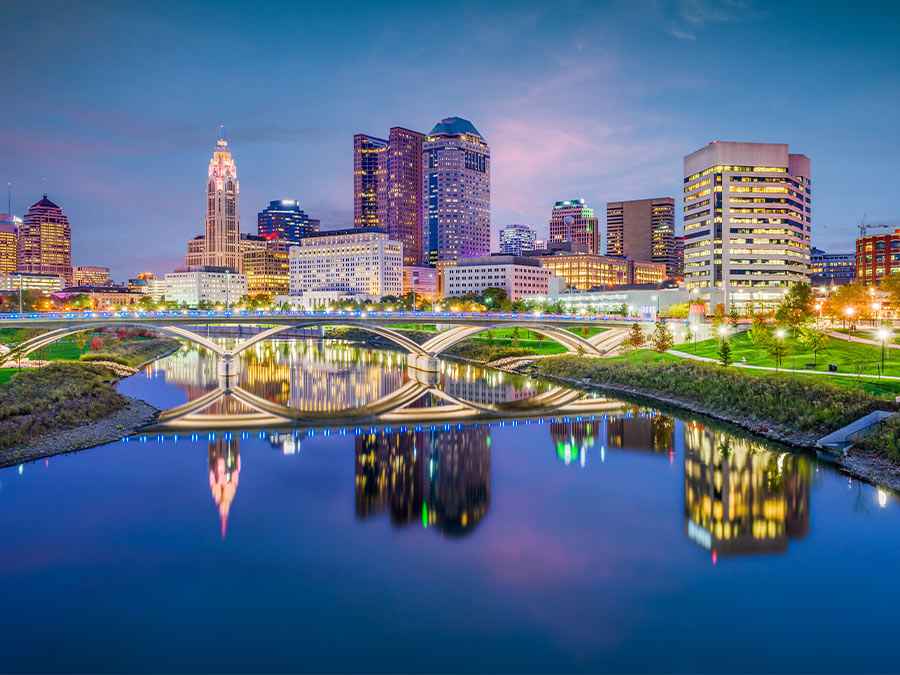 With a population creeping toward one million, Columbus is at that sweet spot: it's not overwhelmingly busy, but there's always something on. With its upbeat urban appeal and collegial friendliness, Columbus provides an excellent backdrop for a trip for friends or couples.
While in Columbus, take a culinary arts class or learn to water colour at the Franklin Park Conservatory, an 88-acre botanical garden with a slew of activities and workshops. Wander around the Short North Arts District with its hipster vibe and many art galleries.
And for a one-of-a-kind experience, book your trip for September or October, when you can take in an Ohio State football game. This is college football mania at its peak; the thunderous roars of applause will thrill you.
The content of this article is general and provided for information purposes only. Southern Cross Travel Insurance (SCTI) doesn't guarantee or warrant the accuracy, completeness or currency of the articles.
This article may contain hyperlinks to other websites owned or operated by third parties, or references to third party products or services. SCTI isn't responsible for, and makes no recommendation about, the content or accuracy of any third party website, or for the suitability or performance of any product or service. The inclusion of a link in this article doesn't imply that SCTI endorses the website or third party product/service.