Your guide to Bali and beyond
Whatever you're looking for in a holiday destination, chances are Indonesia has it. Not only is it relatively close to home, this vast archipelago is packed with immense natural beauty, extraordinary cultural diversity and spiritual depth.
Before delving into travel inspiration, let's take a quick geography lesson. Indonesia is the world's largest island country at almost 2 million square kilometres. It is also the world's fourth most populous country with about 256 million inhabitants.
Officially known as the Republic of Indonesia, it's the largest country in Southeast Asia. To call its geography complex is an understatement. Indonesia is billed as having anywhere between 13,000 and 18,000 islands, some of which are split with neighbouring countries, such Malaysia and the Philippines, and the majority of which are uninhabited.
The official language is Bahasa Indonesia, a modified version of Malay. However, most Indonesians also speak a regional language, of which there are more than 700 (the most widely spoken being Javanese). This diversity, together with the eclectic mix of ethnic and religious groups, creates a richly layered culture where every corner is unique.
Java is Indonesia's main island in terms of population – indeed more than half of the country lives there – making it the most populous in the world. Situated between Sumatra to the west and Bali to the east, Java is also home to Indonesia's capital, Jakarta.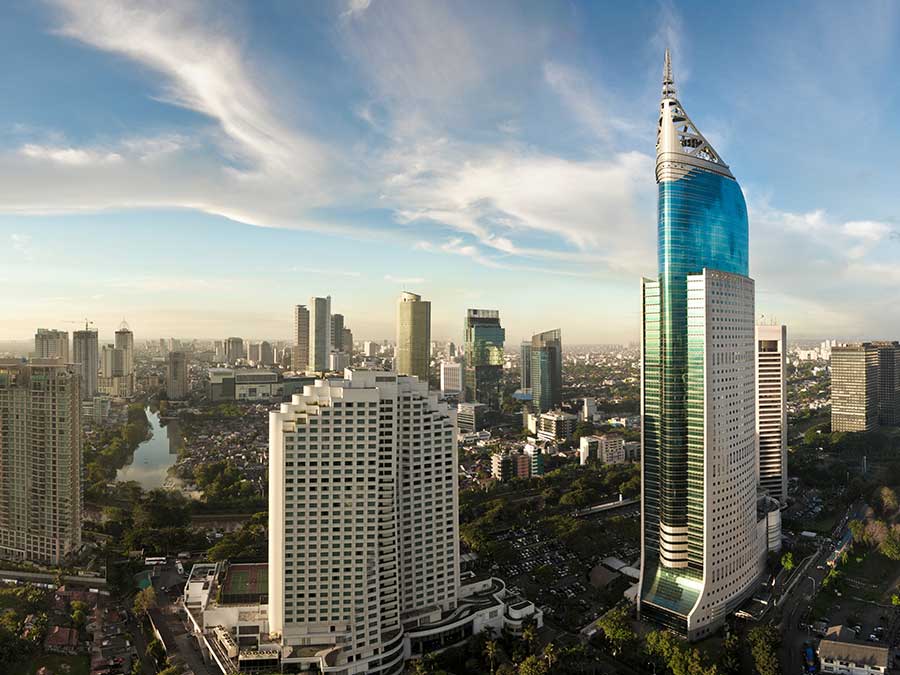 Other major islands in the archipelago include: Borneo, whose northern part is divided between Malaysia and Brunei; Sumatra; and Sulawesi. Together these 'big four' (Java, Borneo, Sumatra and Sulawesi) are also known as the Greater Sunda Islands.
While there are many extraordinary sights and natural wonders to be discovered in this area, certain pockets of Indonesia's main islands are not recommended for travellers due to safety concerns. Be sure to check the relevant government warnings for updates before booking your flights.
Our focus here is on the rich wonders to be found in the Lesser Sunda Islands. Lesser in name and size maybe, but definitely not in cultural and natural riches. By far the most famous of these Lesser Sunda Islands is Bali, but other worthy contenders in the travel stakes include Flores, Lombok and Nusa Penida.
Bali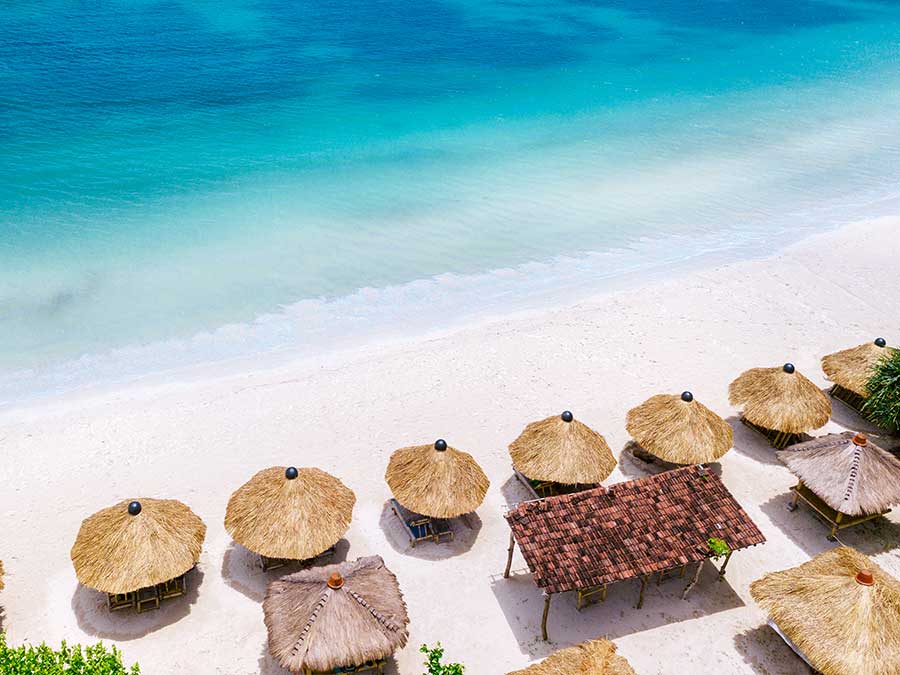 There's no doubt Bali is the main drawcard, making Indonesia one of the most popular destinations for tourists from Australia. Its combination of beaches, cheap eats and distinct penchant for a party have made it the port of call for many holidaymakers throughout the world.
Sadly, in 2002 and 2005, Bali was rocked by devastating bombings, causing a sharp drop in international visitors to the island. It's a credit to the local community spirit that tourists didn't stay away for long. The past decade has seen an extraordinary revival in Bali, complete with luxury designer hotels and villa complexes (from names like Bulgari, Banyan Tree and Alila), and some serious dining featuring renowned international chefs.
During this time, visitors have expanded their reach beyond crowded Kuta and Legian towards cosmopolitan Seminyak, north to charming Ubud, and further afield still. Here's a quick round-up of places to visit in Bali.
Denpasar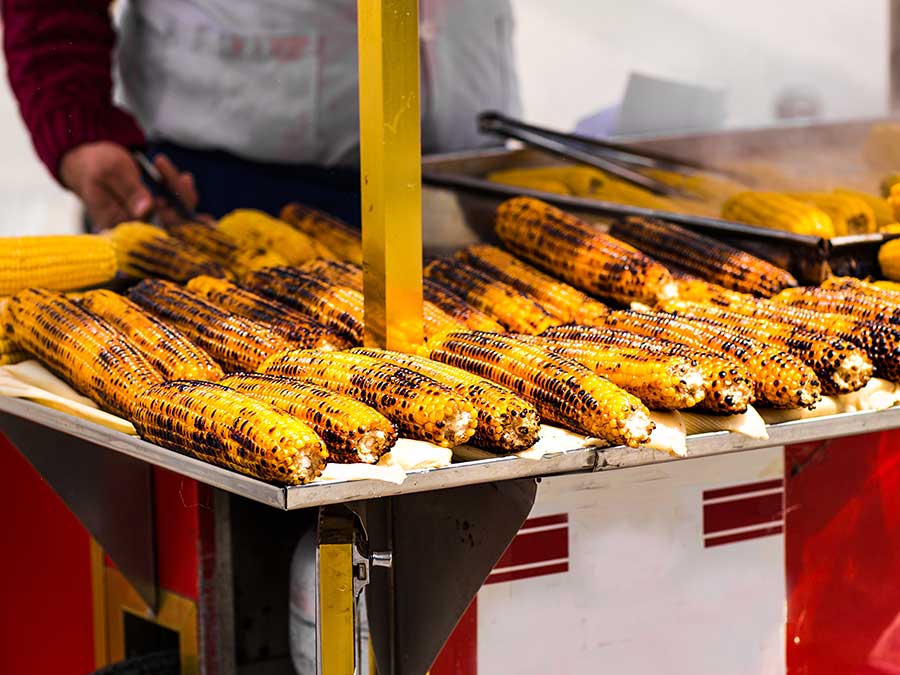 If you're flying into Bali, chances are you'll get a fleeting glimpse of the island's capital on your way from the airport to your resort of choice. For most tourists, that's all they see of Denpasar – it has never really taken off as a tourist destination. Yet the city is packed with locals busily going about their daily life. For that reason alone, it makes for a unique and exciting experience.
For some, travel is about immersing yourself in another culture's reality – if only for a day. In Denpasar, this means excellent roadside food stalls, impromptu markets, temples, and museums, such as the diorama room set within the remarkable Bajra Sandi Monument.
Seminyak
A 20-minute drive from both the airport and central Denpasar, Seminyak is a must-visit for fashionable types looking for their fix of familiar flat-whites, pinot noir and artfully designed interiors. The cool vibe of Seminyak continues to grow as big-name chefs and restaurateurs like Australia's Robert Marchetti and Geoff Lindsay offer up contemporary, sophisticated dining experiences. Luxury accommodation such as the Anantara resort and the W Retreat & Spa bring not only five-star service, but seriously lift the game when it comes to Bali's traditional indulgence for travellers: the spa.
Ubud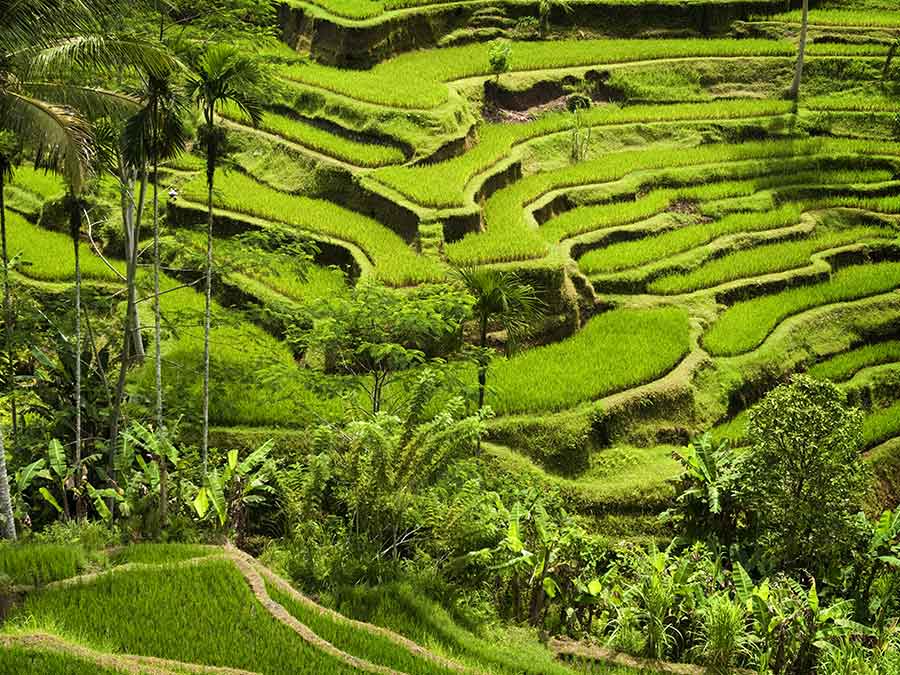 North of the capital, towards the centre of the island is Ubud. Recent interest in the town was boosted significantly by Elizabeth Gilbert's 2006 bestselling memoir 'Eat, Pray, Love', and the 2010 film of the same name. In the book, Gilbert stayed at the Ubud Inn, while Julia Roberts opted to make her home in the far more luxurious Four Seasons Sayan during filming.
Ubud is significantly busier these days, but solace can still be found for those who care to look beyond the cafés, galleries and hordes of Eat, Pray, Love groupies. Hop on a bicycle and lose yourself in the rice fields, head to one of the countless spas, yoga classes and traditional craft classes, or consult with a healer.
The Bukit Peninsula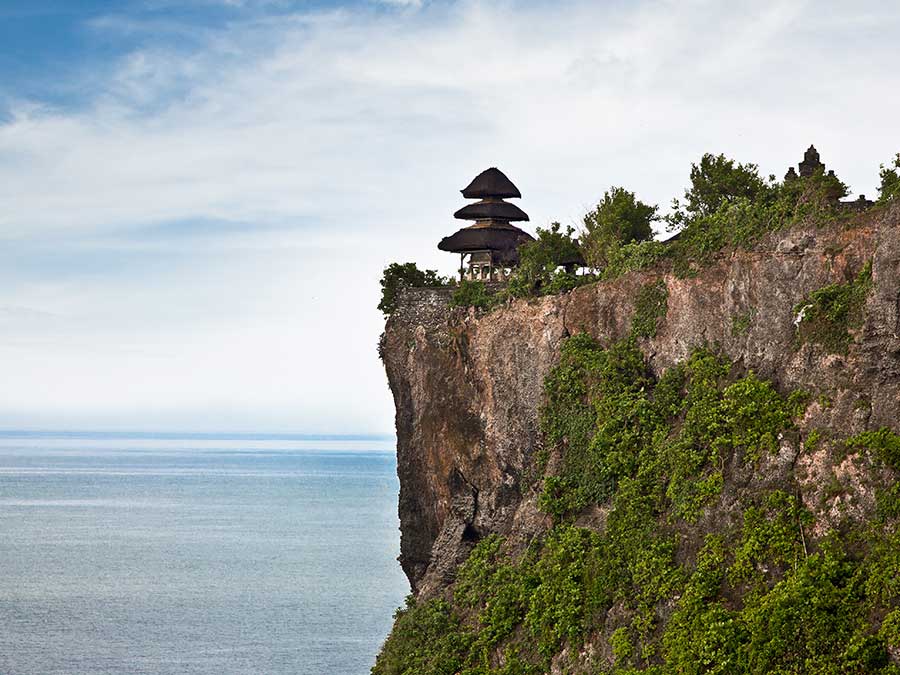 Just south of the airport, the island narrows (where you'll find Jimbaran Beach) before bulging back out into what's known as "The Bukit". This picturesque limestone peninsula boasts some of the island's most luxurious resorts, the cliff-hanging Uluwatu Temple, the serene beach town of Nusa Dua, and some great surfing.
Further afield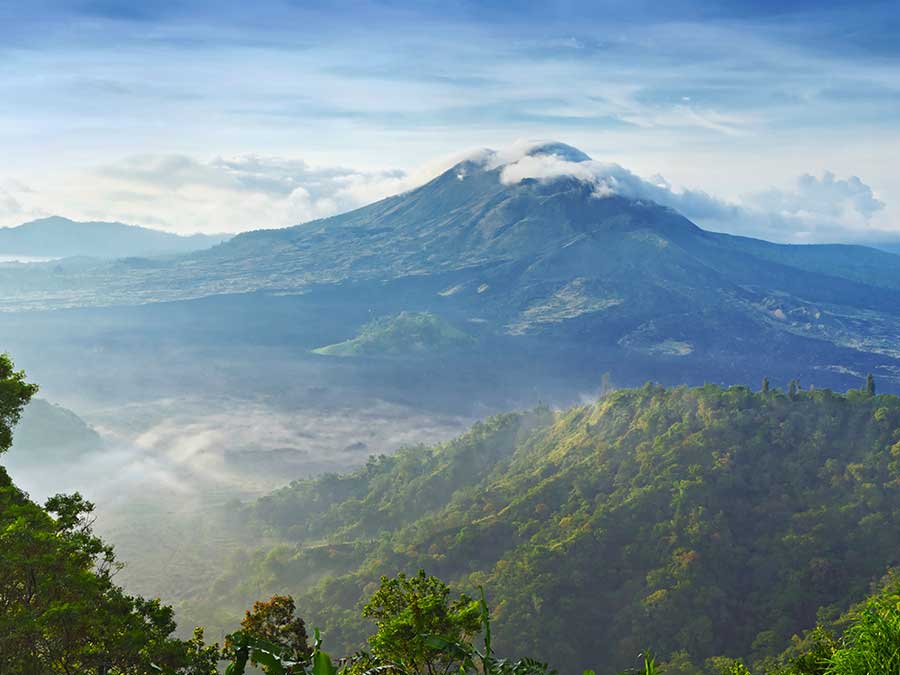 Those looking for roads less travelled will welcome the chance to explore northern Bali, a place most tourists rarely venture to. A great base is Lovina, a laid-back resort town perched right on the northern coastline. It's the perfect beachy counterpoint to exploring nearby Singaraja, Bali's second-largest city after Denpasar. Singaraja is unique for its Instagram-worthy and somewhat preserved colonial architecture and other old-town treasures, including a historical library and quaint museum.
Moving west within central Bali is the place on so many trekkers' bucket lists: Mount Batur. This active volcano rises 1,700 metres above sea level and its summit can be reached in a very manageable two hours by experienced and ambitious hikers.
When to visit
Given the large number of visitors from Australia, it's no surprise that peak tourist season for Bali coincides with the major holiday periods of Christmas and New Year and July/August. Close to the equator, Bali is warm all year round and very humid during the wet season, which runs from October/November until March. Surfers can expect bigger waves during this period.
Like all islands in the tropics, cyclones are a risk – such as Cyclone Narelle in 2013. Even a long way offshore, storms can cause dangerous waves in conjunction with king tides. Bali's seasons are not always clearly defined, but if you want to avoid the storms the best time to visit is between June and September.
A spiritual haven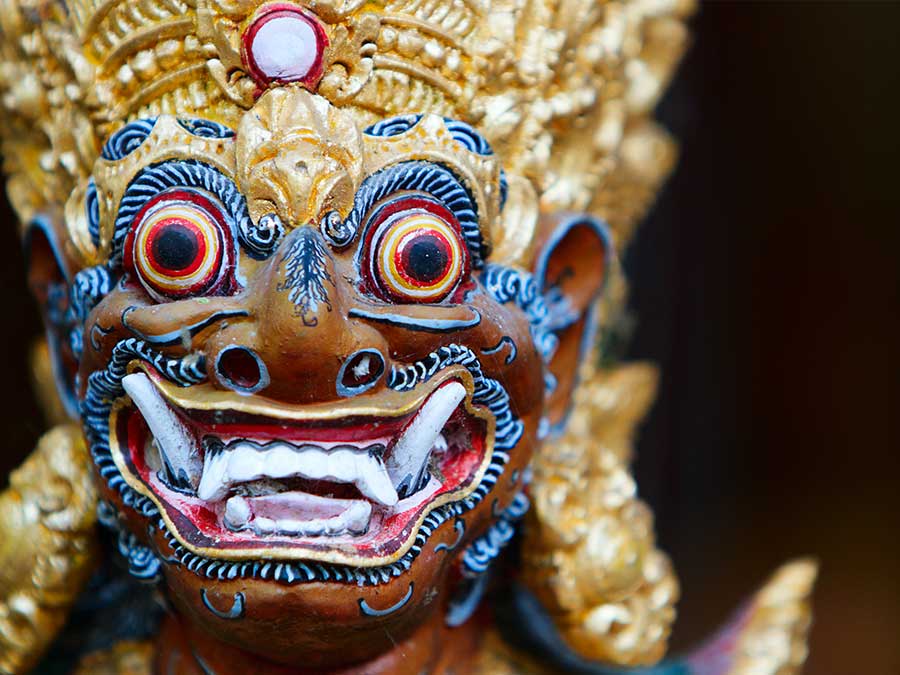 Bali is the single remaining Hindu island within the largest Muslim nation in the world. This minority perspective seems to have cultivated a particularly devout population for whom daily offerings, temple worship and vibrant religious festivals are all integral parts of life. Nicknamed "the Island of the Gods", Bali is home to some 20,000 temples and shrines. Colourful daily offerings of flowers and rice can be seen on almost every corner.
Balinese Hinduism incorporates beliefs about reincarnation along with the idea that spirits inhabit non-human things like mountains, animals, plants and rocks. At the heart of Balinese worship is the perpetual desire to maintain a balance between competing forces of dharma and adharma – essentially order and disorder, or good living versus bad.
The most important Balinese festival, Galungan, is centred around this concept and celebrates the triumph of dharma over adharma. Even if you're not lucky enough to visit Bali during one of its many colourful festivals, there is evidence of this belief system in villages throughout the island. The ubiquitous black and white check cloth known as 'saput poleng' is used in traditional clothing and often seen wrapped around trees, shrines and altars. It serves to promote balance and harmony between these competing forces of good and evil, life and death.
Beyond Bali
Since there are literally thousands of other islands besides Bali, it really is possible to have a memorable, peaceful holiday without setting foot near Seminyak. Here are a few of the many other Lesser Sunda Islands well worth exploring.
Nusa Penida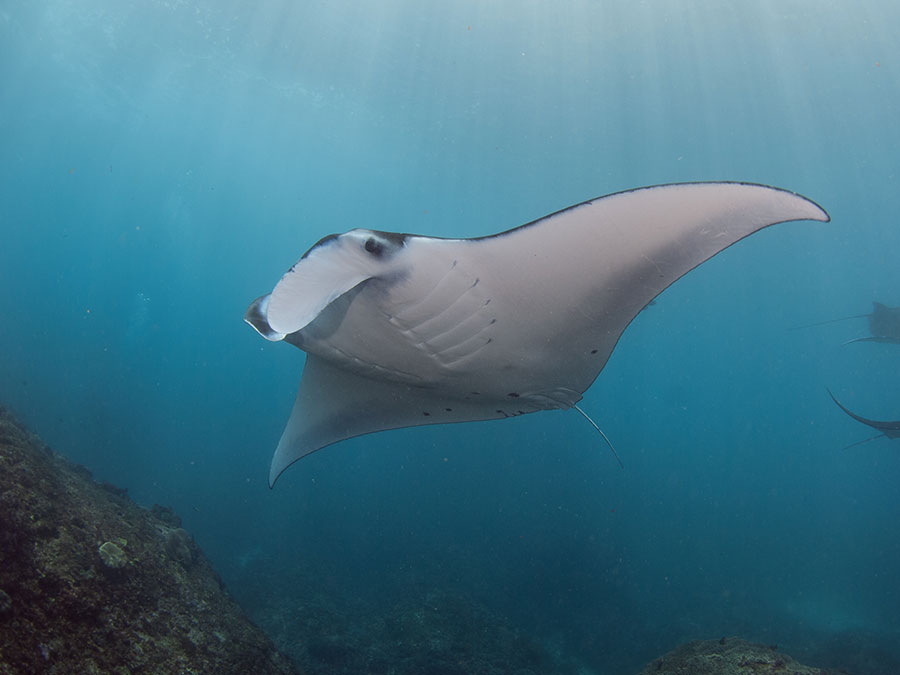 This small, largely undeveloped island lies just off the south eastern coast of Bali and is accessible via a 35-minute speedboat ride from the Balinese town of Sanur. Desert island fantasies will come to life before your eyes at Crystal Bay Beach, situated on the north western coast of the island. Clear water, pristine white sand, palm trees and thankfully little else adds to its dreamy appeal. Signature activities on Penida Island include snorkelling in the hope of catching sight of a manta ray or mola mola fish, and birdwatching. Nature lovers will appreciate that the Friends of the National Parks Foundation is working to transform the island into a sanctuary for endangered birds such as the Bali starling.
Lombok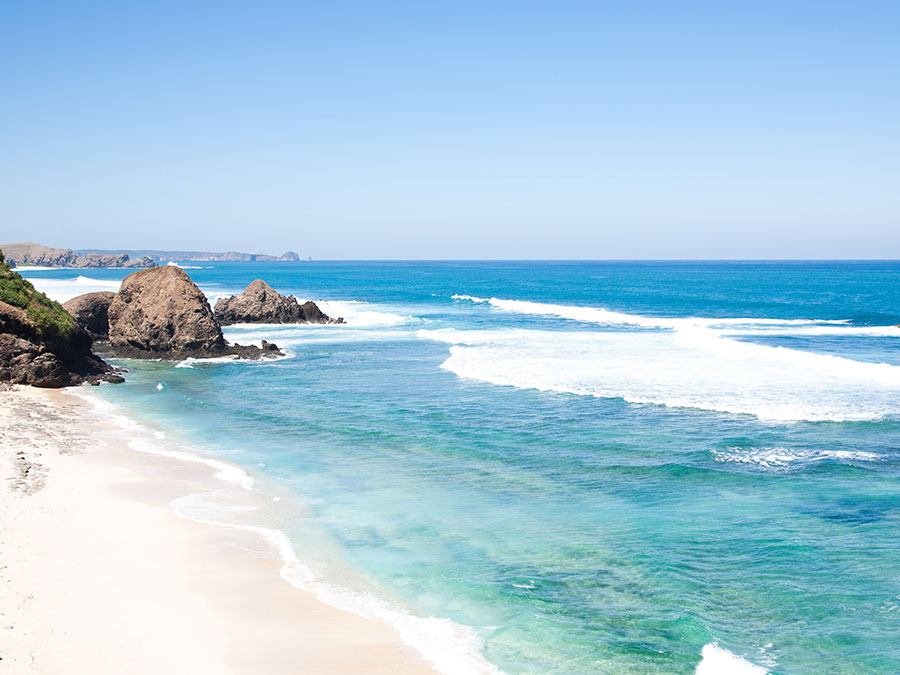 Directly east of bustling Bali, Lombok is a virtual wallflower by comparison. There has been some development in recent years, bolstered by the opening of Lombok's international airport in 2011. Flights from Bali take about 40 minutes, otherwise there are speedboat options which take much longer.
From the airport, located in the centre of the island, it's about a 1 hour 20-minute drive to the main tourist hub of Senggigi on the north western coast. Don't let the word "hub" deter you, though. The vibe is pretty laid back and you won't be fighting for personal space.
Senggigi offers gorgeous beaches, great surfing, snorkelling and impressive accommodation options, including the romantic Puri Mas Boutique Resort and Spa, and makes a great base for exploring the neighbouring Gili Islands. In contrast to Hindu Bali, Lombok's indigenous Sasak population are predominantly Muslim, offering another unique cultural layer to this special island.
Flores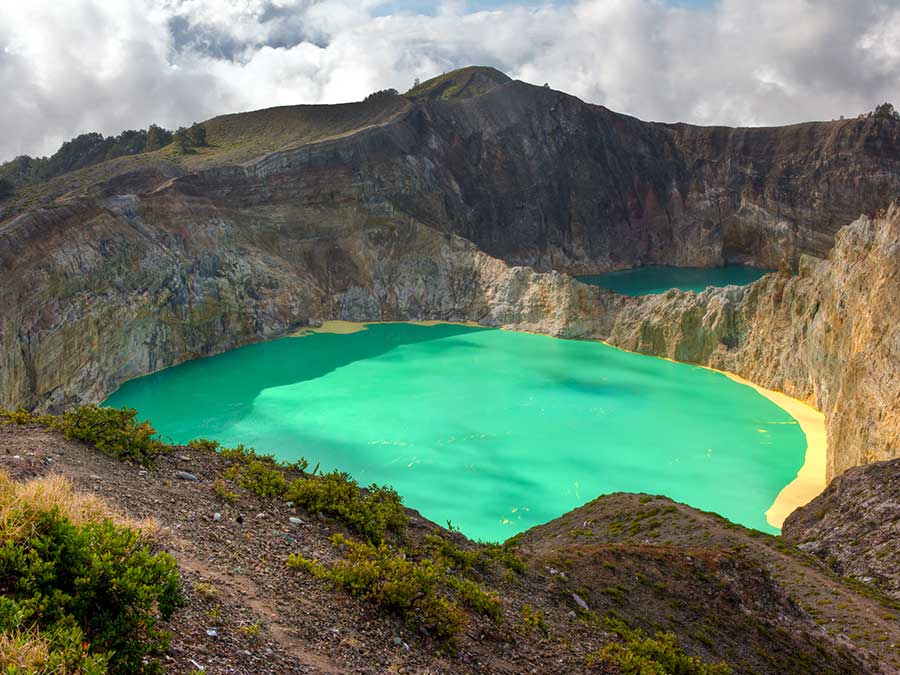 East of Lombok (with several islands in between), you'll find this natural gem. Its poetic name – Spanish for "flowers" – is said to come from 16th century Portuguese colonialists enamoured with the island's botanical beauty. The enduring colonial influence helps to explain why the majority of locals are Catholic (you'll notice churches dotted throughout the island).
Arrive via flight from Bali, base yourself in the town of Labuanbajo and discover yet another side to Indonesia. At the heart of the island sits Kelimutu, an awe-inspiring volcanic crater with three distinctly coloured lakes. From Flores it's an easy trip to neighbouring Komodo National Park, a UNESCO World Heritage site.
On that note…
Whether your idea of bliss is a 200-minute spa treatment fit for royalty at Anantara Spa, or a two-hour trek up to the edge of an active volcano – or indeed both – you're set for an otherworldly experience when you head to Bali and beyond.
The content of this article is general and provided for information purposes only. Southern Cross Travel Insurance (SCTI) doesn't guarantee or warrant the accuracy, completeness or currency of the articles.

This article may contain hyperlinks to other websites owned or operated by third parties, or references to third party products or services. SCTI isn't responsible for, and makes no recommendation about, the content or accuracy of any third party website, or for the suitability or performance of any product or service. The inclusion of a link in this article doesn't imply that SCTI endorses the website or third party product/service.