8 tips for doing Bali on a budget
If you're dreaming of a tropical getaway that won't break the bank, Bali might just be the paradise you're looking for. This beautiful Indonesian island offers stunning beaches, lush landscapes, vibrant culture, and a range of affordable experiences that make it an ideal destination for budget-conscious Australians. In this guide, we'll share some tips and tricks to help you explore Bali on a budget without compromising on the adventure.
1) Look out for flight deals
Finding affordable flights to Bali is a crucial part of planning a budget-friendly trip. When travelling from Australia to Bali, it's a good idea to keep an eye out for deals and promotions from various airlines. Some airlines that operate flights between Australia and Bali include Qantas, Jetstar, Air Asia and Virgin Airlines. To score the best deals, consider booking your flights well in advance, being flexible with your travel dates, and using flight comparison websites to compare prices across different airlines. Additionally, signing up for fare alerts and newsletters from airlines or travel agencies can help you stay informed about special offers and discounts, ultimately helping you find cheaper airfare to Bali, making your budget-friendly adventure even more cost-effective.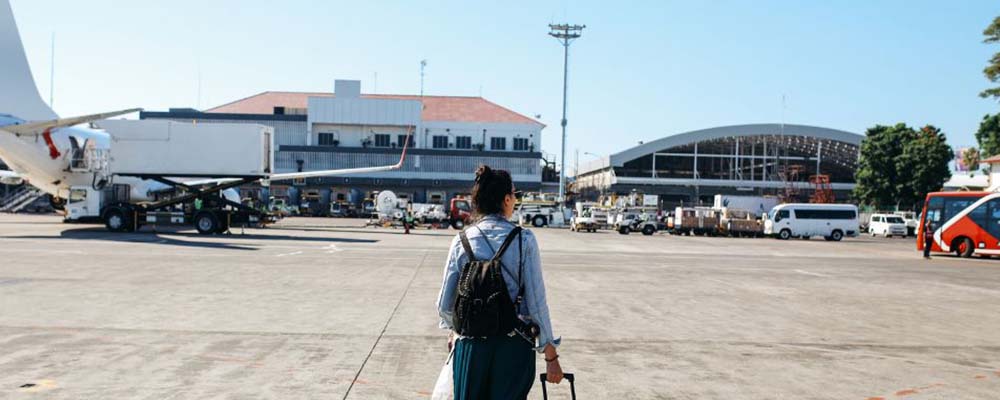 2) Budget-friendly Accommodation
One of the first steps to experiencing Bali on a budget is finding affordable accommodation. Bali offers a wide range of options, from budget hostels to guesthouses (like villas!) and homestays. If you're travelling with friends or even multiple families, it could be a good option to book a larger villa and split the cost – they're usually very roomy and come with all the modern amenities you'll need to make the most of your trip. Consider areas like Ubud and Canggu for more budget-friendly options. Don't forget to read reviews on your booking platforms and book in advance to secure the best deals. Shop around on sites like Booking.com, AirBnB and Hostelworld to find the best price, as it can often fluctuate depending on seasons and current deals.
3) Local Eateries and Warungs
Sampling the local cuisine is a must in Bali, and it can be budget-friendly too. Seek out warungs (small family-run restaurants) and street food stalls for delicious and affordable Indonesian dishes. Nasi goreng (fried rice) and mi goreng (fried noodles) are staples that won't break the bank. Also, consider exploring traditional markets for tasty and budget-friendly meals. Eating at restaurants that specialise in western food or are very well-known will likely offer more expensive meals, so eat local whenever you can. Remember to check that street food vendors appear clean and are busy with customers before committing to eating there!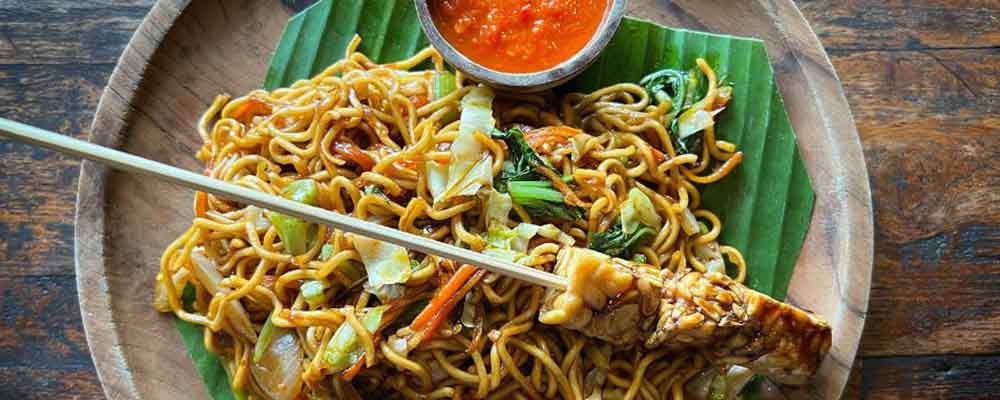 4) Use Local Transportation
While taxis and private drivers are convenient, they can add up quickly. Opt for more affordable transportation options like Bali's local bemos (minivans), public buses, or ride-sharing services like Gojek or Grab. Renting a scooter is another budget-friendly way to explore the island, but make sure you have the necessary licenses and wear helmets for safety.
5) Free and Low-Cost Activities
Bali offers a plethora of free and low-cost activities for budget-conscious travellers. Spend your days at the beautiful beaches like Kuta, Seminyak, or Jimbaran, which are perfect for swimming and sunbathing. Explore the island's rich culture by visiting temples like Uluwatu or Tirta Empul, where entrance fees are generally minimal. Don't forget to chase Bali's stunning sunsets, such as the ones at Tanah Lot or Uluwatu, for a breathtaking experience without the cost.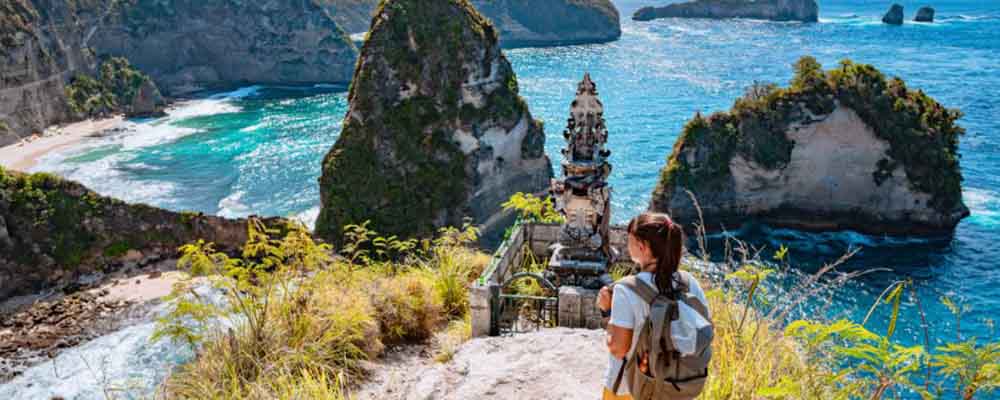 6) Shop at Local Markets
Bali is a shopper's paradise, and you can find great deals at local markets. Bargain your way through markets like Ubud Art Market and Sukawati Art Market, where you can purchase souvenirs, clothing, jewellery, and handicrafts at lower prices than in touristy shops. Remember that haggling is a common practice, so don't be afraid to negotiate for a better deal.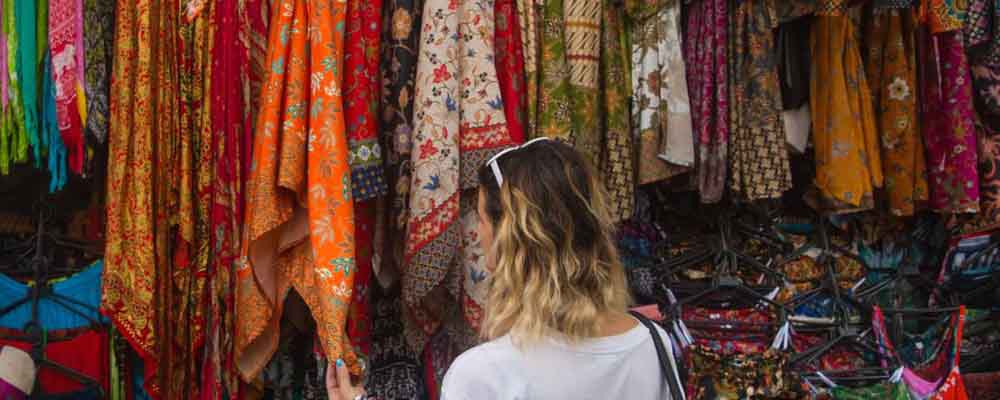 7) Travel off-peak
Consider visiting Bali during the shoulder or off-peak seasons. You'll find that accommodation and flights are significantly cheaper, and the island is less crowded, allowing you to enjoy a more tranquil experience. Just make sure to check the weather – travelling off-peak may mean you'll experience less-than-desirable weather while you're there – but it's a chance to take if you're after a much cheaper trip!
8) Pack Light
If you're able to, packing light can be a great cost-saving strategy. Firstly, by taking a carry-on sized suitcase you can save on baggage fares by not needing to add a bag to your flight ticket (especially as some of the budget airlines that fly to Bali do not include a checked bag in the ticket). Bali's transportation options can often charge by number or size of bags, so this could be a great way to save on your airport transfers. An additional plus of packing light is that you won't be tempted by too much shopping – you won't have the space to bring it all home!

Bali offers an array of opportunities for budget-conscious Aussie travellers to enjoy an incredible tropical vacation without overspending. By following these tips, you can savor the beauty, culture, and cuisine of this stunning island while keeping your budget in check. So, pack your bags, get your sarong ready, and prepare for an unforgettable and affordable adventure in Bali. Enjoy your budget-friendly journey through this Indonesian paradise!