Accommodation in the USA
Whether you're after a tiny log cabin in the woods of Alaska or you dream of splashing out at a fancy hotel in Vegas, the United States has something for everyone. With a country this large, almost anything is possible and there is a great range of accommodation available.
Americans may be known for their big cities and glitzy celebrities, but their hospitality is just as worthy of celebrating. Remember to do your research to make sure you're getting what you want, and keep in mind prices are usually listed exclusive of GST, so allow for this in the total cost.
Key accommodation considerations for USA

Hotels and resorts
For those who enjoy a bit of glamour and don't mind splashing out, some of the most famous hotels in the world can be found in the USA. New York currently hosts eight of the ten most expensive hotels in the USA, with options such as the Plaza Hotel and the St Regis Hotel, where rooms cost around $800 USD per night.
Other famous hotels in the USA include celebrity haunt Chateau Marmont in Los Angeles, and the glitzy Bellagio and Venetian in Las Vegas.
If you're opting for this level of hospitality, be prepared to pay for it. Tipping is customary in the States, and in expensive establishments you're obliged to tip multiple staff members at a higher rate than elsewhere. A basic guide is that you should aim to tip at least $5 USD to the valet, porter, room service, housekeeping and concierge (if they organise tickets or transport for you).
If you're in Las Vegas, it is also customary to tip the staff at gaming tables. Even if you don't think the service you received is deserving of a tip, it's still recommended you leave a small tip to show you haven't simply forgotten. It can get complicated, but Trip Advisor offers a handy guide with information on expected amounts for certain roles.
There are also plenty of family resorts and luxury retreats spread throughout the states, from Disneyland hotels in Los Angeles and Florida, to the beautiful beach resorts of Hawaii, and the majestic ski resorts of Utah, Colorado and California.
In some family resorts and ski resorts, tipping is included in the total bill. It's also common for meals to come as part of your resort package, so check what's included when you book. If you're not sure, it's a good idea to ask someone, such as the reception staff, about tipping and what's already included.
Budget accommodation
You won't find many hostels outside of the big cities and they're not as common as areas such as Europe and Asia. However, bed and breakfasts are popular and there are plenty of budget motel chains around.
Motels tend to be clean but basic, with front desk staff, but usually no restaurant or dining options. It's common for motels to be located slightly out of the city centre and often on main highways, so you may want to consider renting a car to get into town.
Most motels won't require tipping on the same scale as hotels, or even at all in some cases. It's still a good idea to leave a tip for housekeeping, though. When choosing to stay at a motel, it's important to take all of your belongings out of your car and keep them with you in your room.
If you're leaving things behind while you head out, always leave them in a safe. If you don't have one in your room, there may be other options available at reception, but where possible, check before you book so you don't have to worry about your valuables. Sticking to well-established motel chains is also a good idea, such as Super 8, Motel 6 and Days Inn.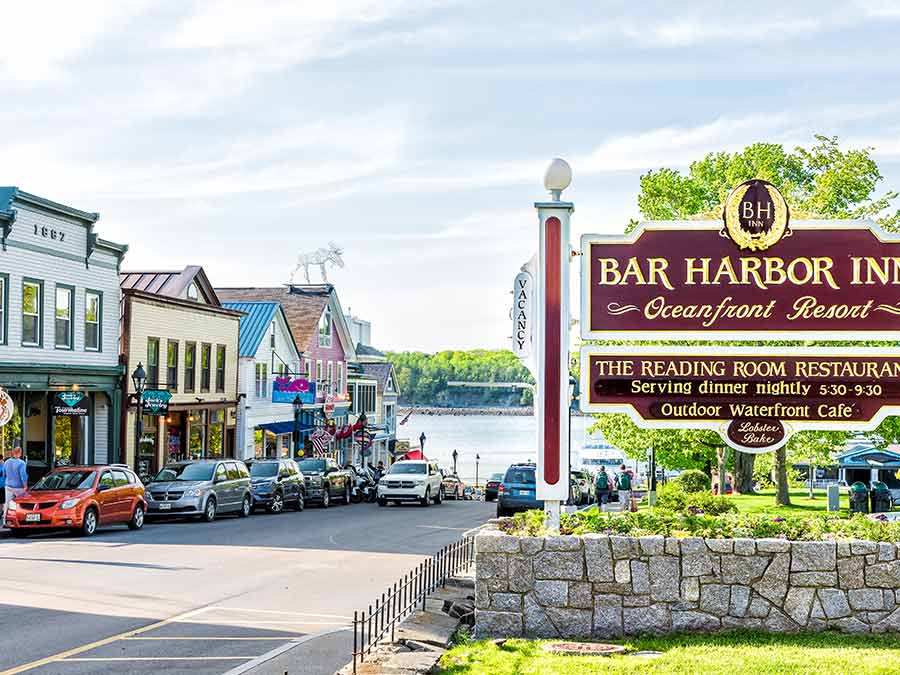 Bed and breakfasts
A bed and breakfast (B&B) is a great option if you want a firsthand taste of American culture, as this usually involves staying in a family home. There are many B&Bs all over the USA, run by regular people who open their homes to visitors. These offer great value as breakfast is usually included and tipping isn't expected in the same way as hotels. It's also a great way to get local knowledge of the area.
Since you're staying in someone's home, it's worth being up-to-date with the etiquette associated with staying in a B&B. Breakfast is usually served in a communal area, so be prepared for polite conversation and home cooked food. If you're arriving late, it's always a good idea to get in touch with the B&B to let them know. It is likely there will be other guests staying at the establishment, so noise curfews are often implemented.
For a truly unique experience, there are also ranch B&B options, where guests can ride horses, enjoy the outdoors and live like cowboys during their stay. Many are located on beautiful farming properties or historic sites, and offer all kinds of outdoor activities. As with any activity though, make sure the ranch is a registered operator before embarking on any horse treks. That way, you know there are experts on hand to keep you safe.
Vacation rentals and condos
Apartments, cabins and condos are popular accommodation options throughout the States, particularly for families and large groups. Whether it's a cabin in Colorado or a Condo in Florida, the options are endless. Be careful when booking this type of accommodation by ensuring that you only use a registered accommodation provider, such as Booking.com.
Do your research
Location is an important factor when it comes to accommodation, whether you want to be close to certain attractions or simply in a convenient central location. Before booking accommodation, it's important to do some research on the neighbourhood it's in, especially if it's in a larger city.
While gun crime is highly publicised in America, tourists generally aren't targets of this and petty theft is probably more common. Some of the big cities have suburbs that aren't safe, so it pays to be aware of them and avoid staying in such areas. Cities such as Detroit, Chicago, St Louis and Baltimore have some notoriously dangerous neighbourhoods that should be avoided.
It's also important to stick to a booking site you know and trust, or book directly with the hotel, as fake booking sites do exist. Watch out for sites with the hotel name in the URL (that aren't the official hotel website) or sites that are advertising a property for a drastically lower rate than elsewhere. Imagine turning up to your destination, only to find your pre-paid accommodation doesn't have your booking, or worse, doesn't exist at all! Basically, if it looks too good to be true, it probably is.
Checking websites like TripAdvisor for guest reviews is a great way to ensure you get what you want and that your accommodation meets your needs. Check that the host has local contact details and is a legitimate accommodation provider. Additionally, always make sure you read the fine print before booking so you don't arrive to any nasty surprises.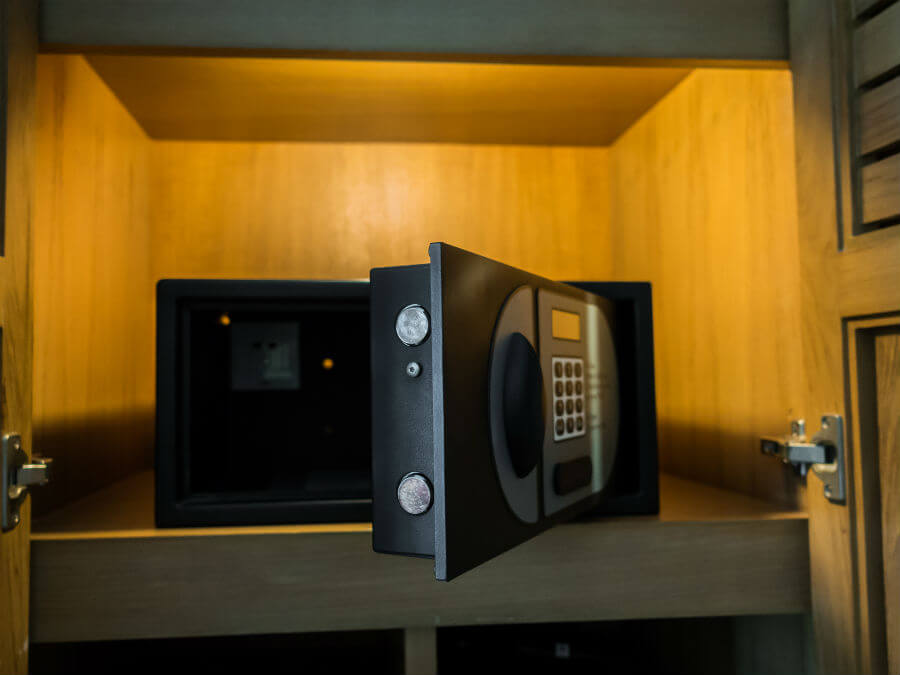 Security
Whenever possible, book a room with a safe or secure locker facilities and leave your valuables in the safe whenever you don't need them with you. You can expect most accommodation in America to have safes available, but if you're unsure, check before booking. If you're taking anything with you that can't be replaced, consider leaving it at home instead.
Websites such as Couchsurfing and Airbnb are an increasingly popular choice for travellers, but it's important to be aware that your travel insurance will not always cover this kind of accommodation. Our policy is designed to provide cover for unexpected events, and it isn't unexpected that your belongings could be stolen if you are living with a stranger.
If you want to book your accommodation through sites such as Airbnb, choose the option to book an 'entire home.' That way, if your stuff is stolen or lost, you are more likely to be covered. If there isn't a safe at the accommodation, it may be better to keep any valuables on you when you're travelling.
If you are staying in shared accommodation, take the same precautions as you would in a hostel. Ensure your valuables are locked securely away and kept out of sight. If there isn't a suitable option for securing your valuables, always keep them on you.
If your personal items are stolen from your accommodation, report it to the local police and get a statement that proves the incident took place. You'll need this document when it comes to making a claim. Get into the habit of keeping receipts for any valuable items that you're likely to travel with, as we'll also need to see these when you make a claim.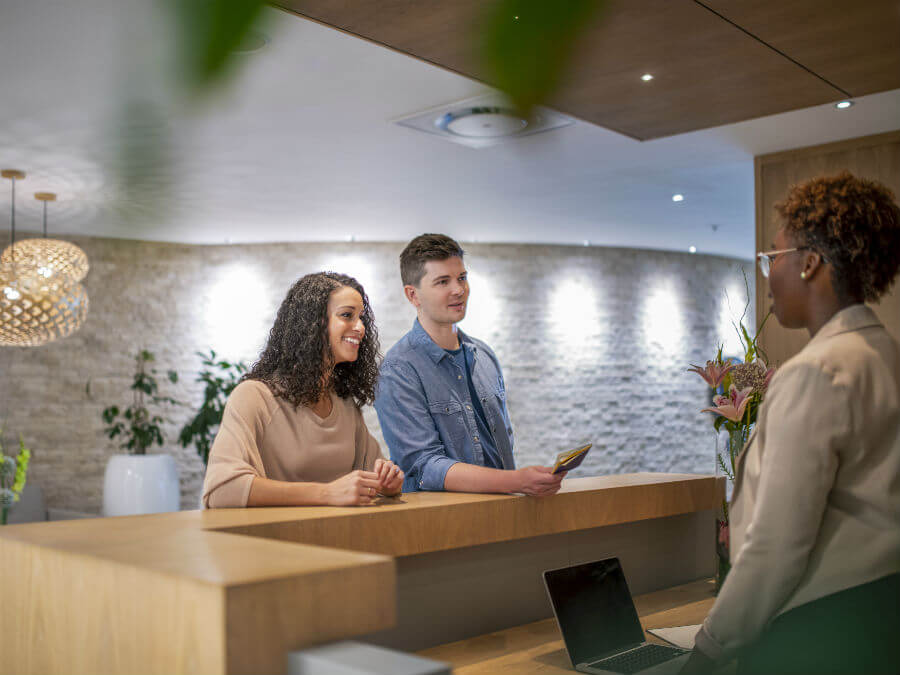 Be picky When you arrive at your accommodation, it pays to make sure you get what you're promised upon check in. Carry a copy of your booking with you, as it can help to rectify any discrepancies between what you expect and what you receive.
Unfortunately, if you turn up to your accommodation and decide it just isn't up to your standards, your international travel insurance policy won't cover you for alternative accommodation. So make sure you read online reviews and ensure it has all the facilities you need before you book.
Checking out
When you leave, make sure you check the bill properly for any unexpected extras, but remember that tax is usually additional to the initial cost, so expect it to be added to the final bill. Gratuities can also appear on the bill, so always check with reception if you're unsure about additional costs.
Last, but certainly not least, book your travel insurance as soon as you book your accommodation and flights. That way, your pre-paid costs are likely to be covered if something unexpected happens which prevents you from travelling, such as a family emergency or natural disaster.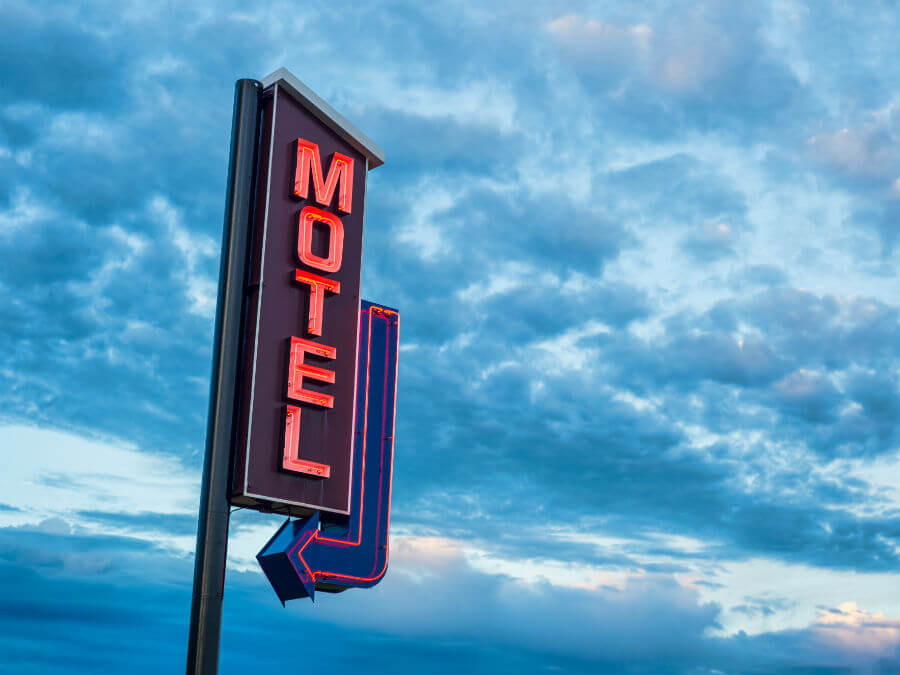 Common claims
False advertising
We see claims from customers who are unpleasantly surprised to find their accommodation doesn't look quite like it does on the website. Whether it's not as pretty or spacious as the pictures make it look, or whether the cleanliness levels are somewhat questionable.
Unfortunately, our policy doesn't cover your loss of enjoyment due to the failings of your accommodation provider, which is why we always encourage travellers to do lots of research and read the fine print when making any bookings. Google the name of your accommodation and see what experiences others have had, check out travellers' personal photos, and ask the service provider any questions if you are unsure about anything.
Bed bugs and unwanted insects
It's not ideal when your blissful hotel room is also home to unexpected guests, like bed bugs, mosquitoes or ants. We've seen claims for these from people who haven't been too keen on sharing their rooms. This scenario can often be avoided with a little online research before you book. Websites such as TripAdvisor are really valuable for finding accommodation that's up to scratch, with good honest reviews from fellow travellers.
Accommodation scams
There's possibly nothing worse than arriving at your accommodation after a long flight and a tiring airport transfer, only to find it doesn't exist. This is actually something we see claims for from unlucky travellers who have been scammed during the booking process.