Medical travel insurance
Whether it's a broken bone, a stomach bug or a bout of the flu, nothing can put a dampener on your holiday quite like a medical emergency. Getting sick overseas can be frustrating and expensive, especially when it means paying for costly healthcare, changing flights and extending your accommodation booking.
But with comprehensive travel insurance, you can travel with peace of mind, knowing that your medical costs can be taken care of if the unexpected happens.
Medical and evacuation cover
Our award-winning travel insurance provides comprehensive and affordable protection, including cover for minor medical problems and unlimited medical and evacuation cover, that arise due to unexpected events while on your journey.
When you protect yourself with a TravelCare policy, you'll also gain access to our worldwide emergency assistance team, who are there to help 24 hours a day, 7 days a week.
On top of unlimited medical and evacuation cover, our TravelCare cover also includes:
Travel interruption cover
Cover for damaged, lost or stolen items
Rental vehicle excess
Pre-existing medical conditions
Finding suitable cover for pre-existing medical conditions can be difficult when looking for medical travel insurance.
We consider a pre-existing medical condition as any illness or injury of any person named on your Certificate of Insurance, which that person is aware of, or a reasonable person in that person's circumstances ought to have been aware of, which in the last 3 years prior to your:
start date of insurance (on the Single Trip Policy); or
issue date of insurance (on the Annual Multi-Trip Policy),
that person has sought, received, been recommended or is waiting for:
advice from a health professional;
tests, investigations or specialist consultations;
care, treatment, or medical attention including surgery; or
medication or a script for medication,
whether or not a medical diagnosis has been made.
When buying your insurance, if you have any heart, vascular or lung illnesses or type 2 diabetes you must tell us about these as well as any other pre-existing medical conditions that you have when you complete the online medical assessment during the application process. Declaring pre-existing medical conditions will affect the price of your travel insurance. However, if you neglect to declare them, you may not be covered for related claims. We'll always show you the price of your policy before you buy, so you can decide if it's the best option for you.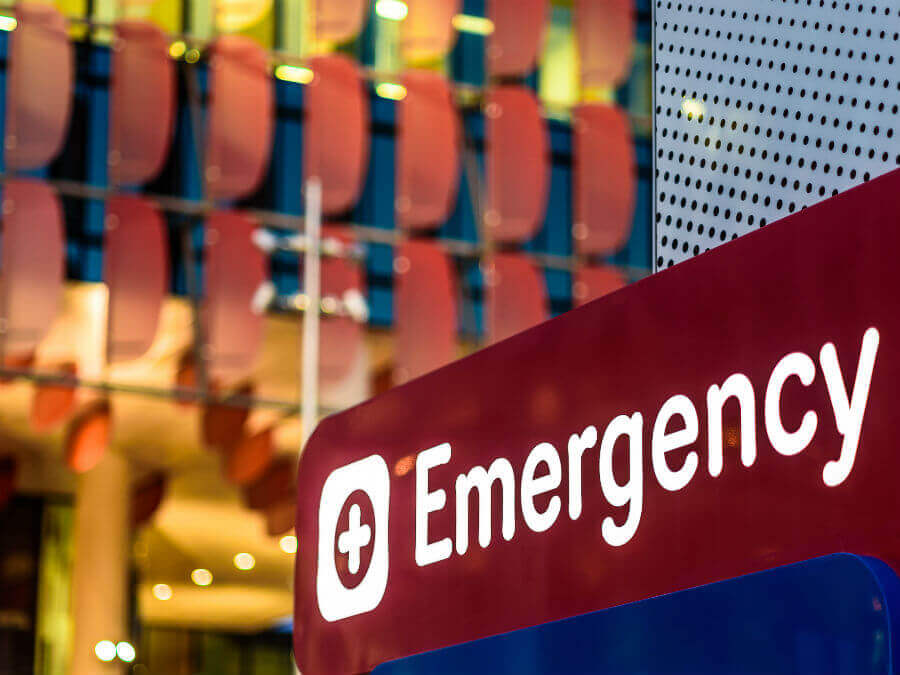 Reciprocal health agreements and travel insurance
Some countries, like the UK, share a reciprocal health agreement with Australia. This provides Aussies with access to some free medical services under their healthcare system.
These agreements can provide some basic healthcare services, but won't cover you for many of the other costs that come with getting sick or injured overseas. For example, a reciprocal health agreement won't cover you if you need to change your flights or accommodation due to injury or illness. They also don't include ambulance, blood test, dental and evacuation expenses.
Unfortunately, getting sick isn't the only way to spoil your holiday overseas, which is why we encourage all travellers to protect themselves with comprehensive travel insurance.
Do I really need evacuation cover?
Some of our other biggest claims have come after unlucky travellers needed emergency medical evacuation from their destination. For example, we paid a claim for over $65,000 after one traveller needed an air ambulance home from Asia.
All of these travellers had one thing in common: they didn't expect it to happen to them. We hope you never need to use your medical and evacuation cover, but you never know when the unexpected can happen.
Subscribe to our newsletter for more travel tips, exclusive discounts, competitions and promotions.
What you need to know
This article may contain hyperlinks to other websites owned or operated by third parties, or references to third party products or services. SCTI isn't responsible for, and makes no recommendation about, the content or accuracy of any third party website, or for the suitability or performance of any product or service. The inclusion of a link in this article doesn't imply that SCTI endorses the website or third party product/service.
This page provides a summary of the key terms only. As with all insurance policies, terms and conditions apply. For our terms and conditions (including information about exclusions, excesses and sub limits) we recommend you read the Combined FSG and PDS.